Dreamy Inn to Inn Riding Vacations in Europe
Europe is home to dreamy places to saddle up, including Irish castles, Tuscan farmhouses and beautiful beaches. One great way to see Europe on a riding vacation is an inn-to-inn riding tour. Here are a few of the best.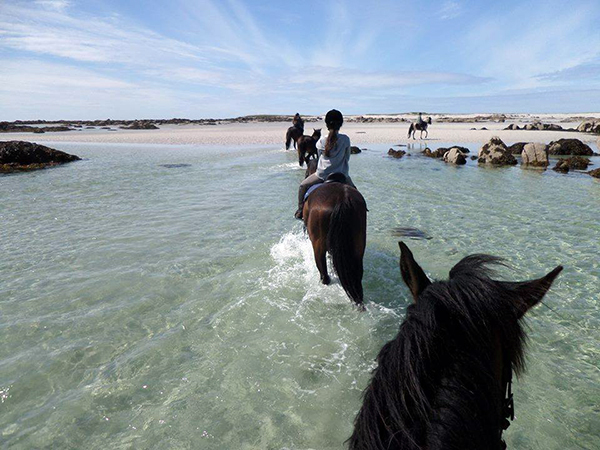 We keep telling folks to take this vacation and ride with Willie Leahy while you can. He's getting older and we want you to be able to experience it with him! He's a true Irish character and horseman, as one of the top breeders of Connemara ponies in the country of Ireland. Leahy also started the Dartfield Horse Museum and is a true lover of horses.

On this riding vacation, you'll spend five to seven hours a day on horseback and nights in upscale hotels or guesthouses. As on most vacations, your luggage is brought by car from accommodation to accommodation and picnic lunches on the trail taken care of by the Connemara Trail team. The terrain here in Connemara is stunning, including beaches and private coves, thatched homes, rushing rivers, lakes, mountains and the sea.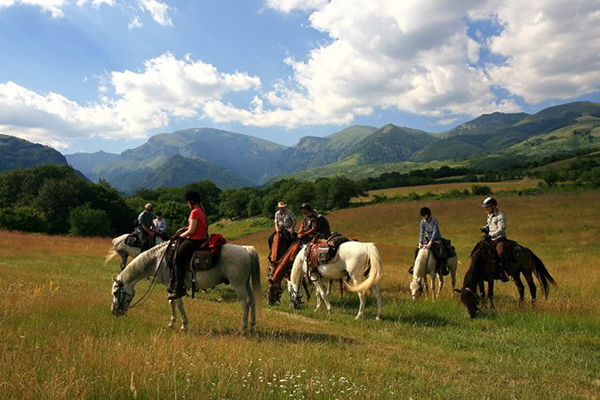 Located in Southeastern Europe and bordered by Greece, Turkey, Macedonia, Serbia and Romania, Bulgaria is a place where you can still find authentic mountain villages and monasteries. One of the best ways to see these lesser-visited places is to ride to them.
On this vacation, travelers set off from the pretty mountain town of Apriltsi and horse ride along ancient trails in the Central Balkan National Park. Nights are spent in simple mountain chalets, guesthouses and historic monasteries. Travelers that have taken this riding vacation have really liked the food, which includes lots of fresh vegetables and cheeses and is similar to Greek cuisine.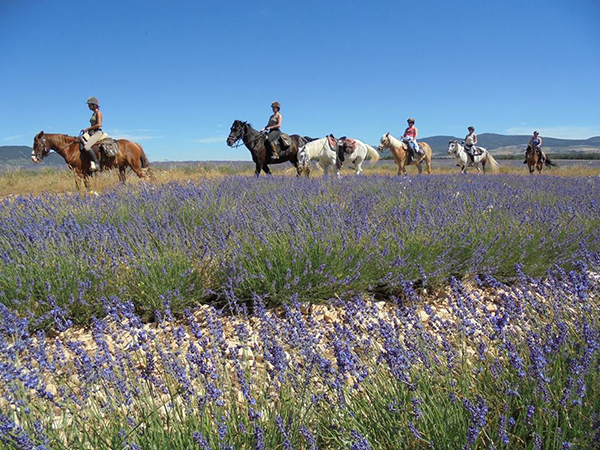 Ride through fields of lavender, cherry orchards, vineyards and to the perched villages of Provence in France. Not surprisingly, the food and wine on this vacation is really good and travelers may stay in aaccommodations to fit their style and budget. Some of the more exquisite places to visit during these vacations, include Lourmarin, said by many to be "one of the most beautiful villages in France." You'll ride to villages that inspired artists like Cezanne and modern writers including Peter Mayle, a 12th century castle and beyond in dreamy Provence.
Explore Costa Brava, the peaks of the Pyrenees Mountains and the village of the artist Dalí in Catalonia, located in the northeastern part of Spain. Many travelers combine this Spain riding vacation with a trip to Barcelona. There are many itinerary choices for these trips, taking you from the mountains to the coast and through medieval fishing villages and to beautiful beaches. Nights are spent in small hotels, normally with the horses grazing nearby on these Spain riding adventures.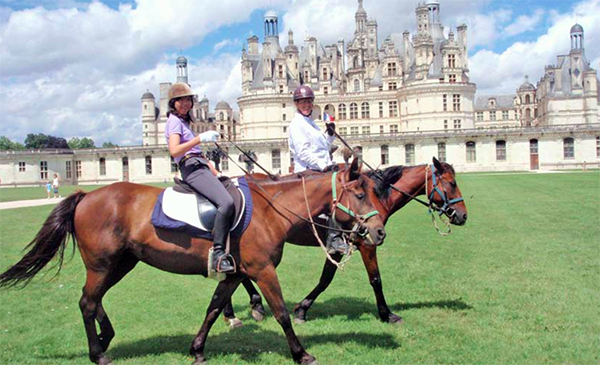 Yes, you can ride to a castle in France! Ride from chateau to chateau on this France riding holiday in the Loire Valley, which is apt for some of the best photos we've seen. Nights are spent in small family run hotels that were once chateaux and ancestral homes with elegant candle-lit dinners with local French cuisine and wine. This truly is a vacation that will have you trotting back to a more regal time. The architecture alone is worth the trip, but the experience of stepping inside and staying in these cool chateaux is something special.
See more inn to inn riding vacations in Europe and beyond.