Crossogue Equestrian Centre's Riding Camps in Ireland
In Part II of Adult Riding Camps we look at Crossgue Equestrian Centre in Ireland, where guests can be immersed in Irish horse culture.
Read about The Vershire Riding School in Part I of Adult Riding Camps.
by Jocelyn Pierce
Longtime horseman Mark Molloy breeds and trains Irish horses in County Tipperary, Ireland where his family has farmed the picturesque land and raised horses for five generations. Crossogue's specialty is riding in the countryside and cross-country jumping with separate programs for adults, families, and teenagers.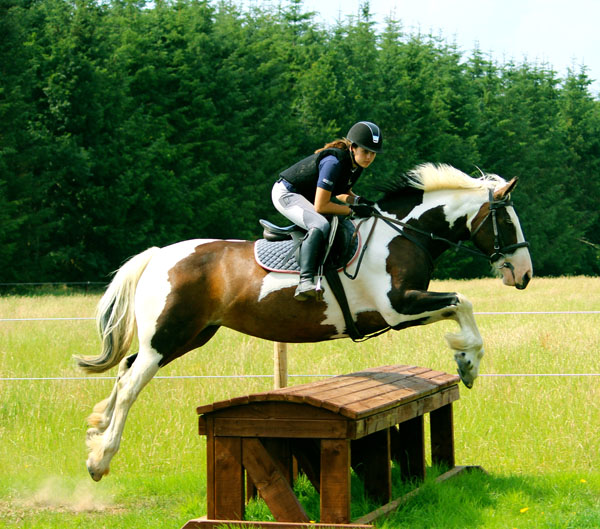 Crossogue's specialty is riding in the countryside and cross-country jumping with separate programs for adults, families, and teenagers.
"Guests really appreciate our excellent cross country jumping on willing horses which is our specialty," said Molloy.
Crossogue began taking adult guests on a regular basis seven years ago, and accept up to 12 visitors at a time. If you have eight or more people in your group, you can reserve Crossogue for your sole use.
Crossogue Equestrian Centre is centrally located in County Tipperary, allowing them to easily organize sightseeing trips and Irish hunts for their guests.
"Guests can firstly expect to feel at home and fully immersed in an authentic horse farm," said Molloy. "We take riders of all standards and our objective is to build confidence, develop skills, and challenge each rider individually while having fun at all levels of riding."
Crossogue works with guests on an individualized basis to help them achieve their personal goals. They have horses for all levels of riders and work to match riders with the most suitable mounts. With a focus on cross-country jumping, even the most advanced riders will be challenged.
Guests are welcome to take part in other activities during non-riding periods including tennis, badminton, table tennis, croquet, and billiards.
As part of Crossogue's teenager camp, they take teenage guests on an excursion every week to learn more about Ireland. Past excursions have included horse-shows, horseracing, and a trip to the ocean.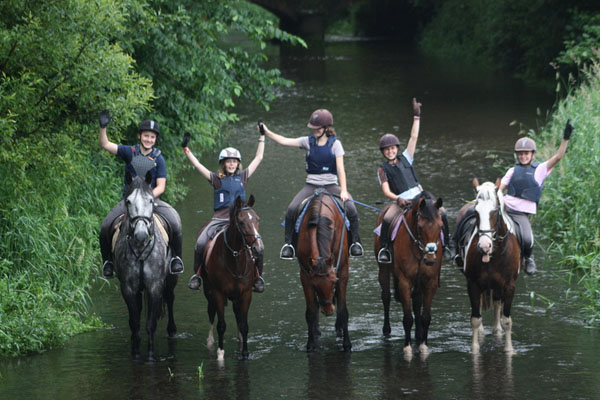 Crossogue offers a popular camp for teenagers.
"I think our guests who return regularly enjoy being entertained in a relaxed family atmosphere," said Molloy. "They feel very much part of what is going on at any time on the farm, from mares foaling, to young horses at various stages of their career."

Read Part I Adult Horse Camp at The Vershire Riding School in Vermont and Part II on the Mountain Top Inn's Horse Camp.

Learn more about Crossogue Equestrian Centre and other great places to horseback ride on vacation in the Equitrekking Vacation Guide.
About the Author: Jocelyn Pierce is an avid equestrian and lover of travel and photography. Her passion for adventure has led her on numerous excursions throughout North America and Europe. When she's not riding and competing her homebred mare, she enjoys hiking, camping, and snapping photographs.