Colorado dude ranch vacation at Wilderness Trails Ranch
Horse riding, line dancing and food on a Colorado Dude Ranch Vacation at Wilderness Trails Ranch.
by Darley Newman
There are a lot of great Colorado dude ranches, where single travelers, couples and multi-generational families can saddle up and ride the West. On a road trip through Colorado, I stopped at Wilderness Trails Ranch, located about a half hour outside of downtown Durango in Southern Colorado. This is family run ranch offers horseback riding for all levels and is a popular destination for family ranch vacations. For my film crew, it's diverse scenery and horse riding activities, also made for a great travel segment for our series Equitrekking.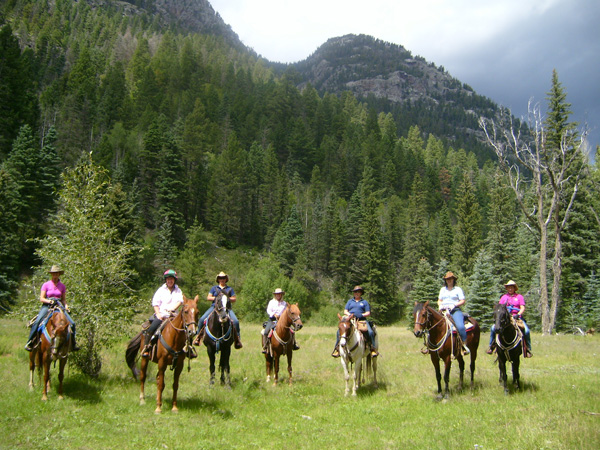 One of the things that attracted me to Wilderness Trails Guest Ranch is that both Jan and Gene are certified riding instructors. They have over 30 years experience in running Wilderness Trails and a lot of repeat guests, some of whom we would meet upon arriving on day one of the guest ranch week.


Wilderness Trails is located in a valley surrounded by the San Juan National Forest, meaning there are ample trails for riding. We started day one with an orientation, so that we could get used to our horses for the week and the Roberts' style of riding.

We all split into groups based on our riding ability. Choosing a group above or below your riding level doesn't lock you in for the week. Riders could move from one group to another depending on their comfort level. If they excel during the week and feel comfortable enough, they can move up to a higher level.

It makes sense. There were some beginners, who would be going out to learn Western riding basics and some more advanced riders, who would be working on their skills as well.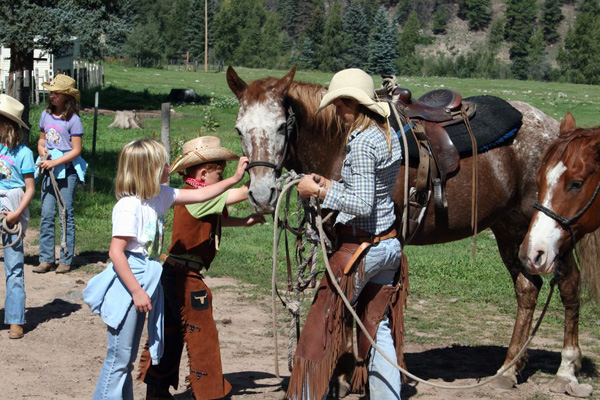 At Wilderness Trails, they ride with two hands holding the reins, use leg cues and post the trot. It's more like English, so I was pretty comfortable from the start. We rode around the ranch grounds. I was on Aspen, a beautiful and responsive Paint Arab mix. She is a 12-year-old mare, who is delicate and easy to ride.

I worked on my steering, as we traveled up to a meadow that overlooked the mountains in the distance. In 2002, there was a devastating fire that came right up to the doorstep of Wilderness Trails. Firefighters literally camped out at the ranch and fought off the fire.

As we rode around, I noticed the new growth of Aspen trees, as well as the many trees that had been charred by the fire. The focus of Wilderness Trails is quality riding and communicating with your horse.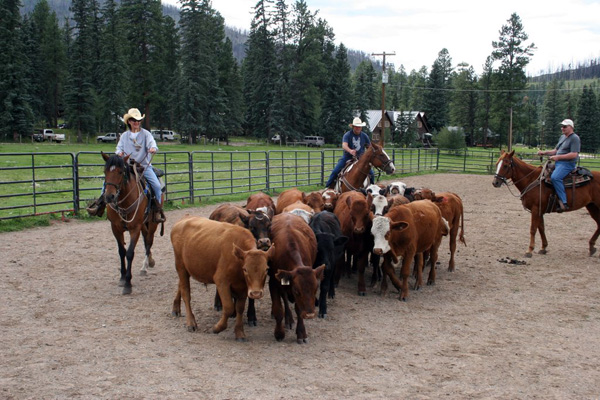 Back at the ranch, we feasted on chicken with a spicy green chile sauce, rice, beans, grilled vegetables and homemade cake with fresh berries.

After dinner, we danced off the calories with line dacing and two step lessons. I danced with Derek, an older British man who was a lot of fun. We have a great group at the ranch this week. I can't wait for tomorrow's ride to Lookout Point to take in the views.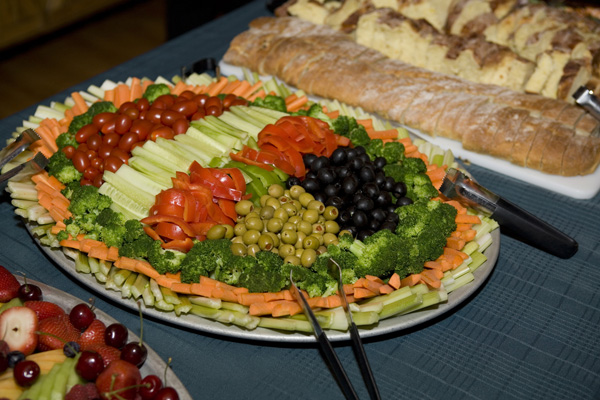 Learn more about great Colorado dude ranches in the Equitrekking Vacation Guide, a searchable resource for great dude ranches, guest ranches, cattle drives and global equestrian vacations.