Central Park Sightseeing Offering Horseback Riding in Central Park
Learn how you can enjoy the juxtaposition of city and nature with horseback riding tours in iconic Central Park!
While it's common to see horse-drawn carriages in New York City's Central Park, horseback riding in the iconic park hasn't been possible in quite some time. Horseback riding has been a tradition in Central Park for 150 years, dating back to when the park was originally designed and created.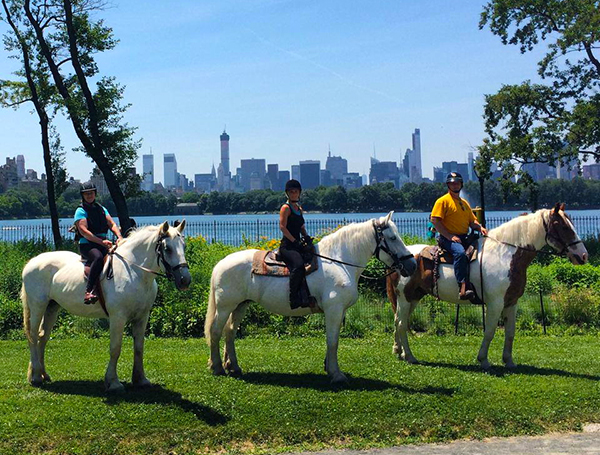 Riding in the park with Central Park horseback riding
Equitrekking's Darley Newman riding in Central Park with Claremont Riding Academy before they closed
Manhattan's last operating stable, Claremont Riding Academy, which allowed riders to ride unaccompanied in the park, closed in 2007 after nearly 100 years of operation. After Claremont closed, the city signed a deal with the Riverdale Equestrian Centre to offer trail rides by appointment, but they were infrequent, and usually only available on the weekend, leaving city-goers and tourists without options for horseback riding in Manhattan.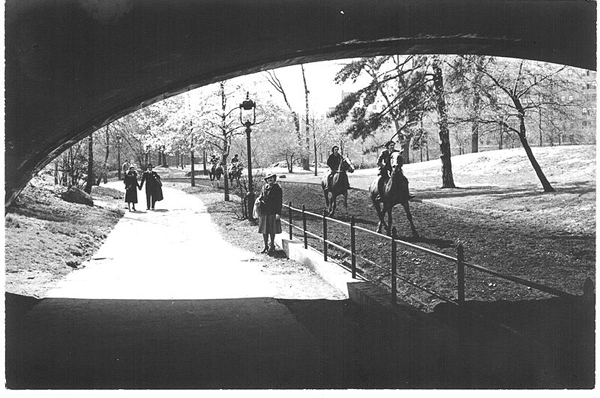 Horseback riding in Central Park in the 1940s. Photo by Derzsi Elekes Andor
Starting last month, Central Park Sightseeing is now offering horseback riding tours in Central Park. The company is offering one and two-hour trail rides in which visitors can utilize bridle paths and see historical monuments and famous sights to experience the historic park in a unique way.
"If you are vising New York City for the first time or even if you're a long-time resident who is looking for something unique and fun to do, horseback riding in Central Park provides a unique way to take in the sights," says Hakan Ugdur, CEO of Central Park Sightseeing. "We pride ourselves on our customer services and exceptional experiences we provide our visitors."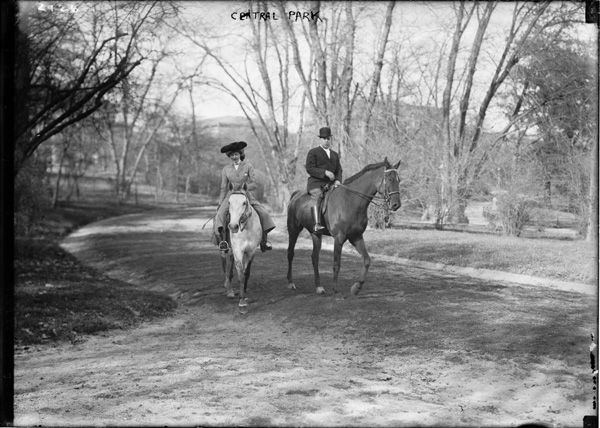 Horseback riding has been a tradition in Central Park for 150 years
Between the ears riding in autum in NYC. Photo credit Central Park Horseback Rides
Horseback riding is permitted year-round during regular park hours. The recently reconstructed Central Park bridle path is more than six miles long and encircles the Jacqueline Kennedy Onassis Reservoir as well as the North Meadow, offering riders some of the most serene scenes in the park.
In addition to horseback riding, Central Park Sightseeing also offers carriage rides through Central Park.