City Plans to Bring Horseback Riding Back to Central Park
In 2007 Claremont Riding Academy located in New York's Upper West Side shut down after 115 years. Now, according to a New York Post article, "Return of Central Park Horseback Riding," New York City's Central Park bridle trails may be giving travelers and residents an easier way to access the park trails through a permanent riding concession located in the center of the park near 97th Street.
Horses in Central Park are also the focus of a New York Times story today. The Times story reports that police horses are returning to the Park, with details on the new, red-brick, five-stall barn, whose construction has been overseen by the Central Park Conservancy. The barn will be a home for horses ridden by the parks department's Mounted Parks Enforcement Patrol officers.
According to Adrian Benepe, commissioner of the parks department, "No horses for the public will be kept in the new barn. But Mr. Benepe is accepting proposals for every urban horseperson's dream, with the North Meadow as a potential spot. The deadline for submissions is June 13."
As a former New York resident, I remember my experience riding out from Claremont Riding Stables, which allowed experienced riders to take off on their own in the park. (read my travel article on horseback riding in Central Park)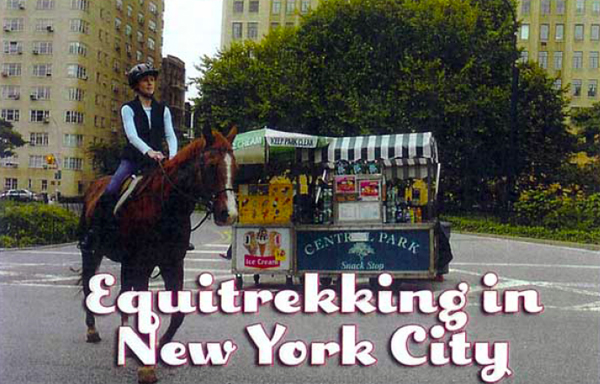 Right now, residents can still saddle up in Central Park with Riverdale Equestrian Centre, but it's not so reliable and according to the Post only done on weekends. A more permanent concession would make horse riding in Central Park easier and more accessible.
Read more about my adventures horse riding in Central Park.
Read the New York Post's Return of Central Park horseback riding.
Read the New York Times, Central Park, Built for and With the Help of Horses, Will Again Offer Them a Home.