Cedar Lake Equestrian Camp in the Oklahoma Ouachita Mountains
The President of the Oklahoma Equestrian Trail Riders Association shares a great place to horseback ride and camp in the Winding Stair Mountains area in Oklahoma's Ouachita Mountains.
by Philip Milliken
Located within the Ouachita National Forest and a part of the Cedar Lake Recreation Area, the Cedar Lake Equestrian Camp serves as the central hub for over 100 miles of equestrian trails. The camp offers over 130 camping sites for equestrians, including 48 sites with electric and water hookups and 80 non-electric and undeveloped sites with centrally located water hydrants.
If you have ever watched John Wayne's True Grit, the WInding Stair Mountains is where he shot Ned Pepper in the lip.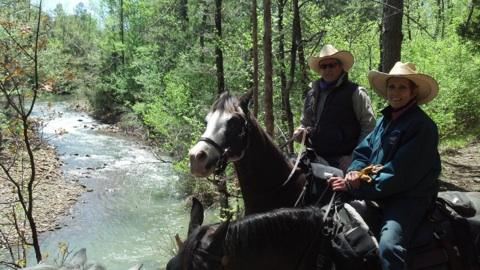 Amenities include corrals at all numbered sites, restrooms with flush toilets and warm showers, curbside manure removal, horse wash racks, accessible mounting station, reservable pavilions, grills, firerings, access to swim areas, picnic areas, boat ramp, dock, playgrounds, volleyball court, two fishing piers, wildlife viewing pier and camp hosts on site. To visit, twelve month Coggins papers are required. Guests have access to diverse of equestrian trails. Horse rental is not available, so visitors must bring their own mounts.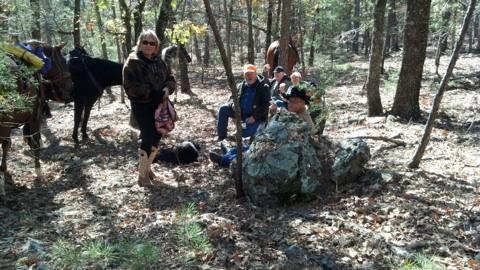 Cedar Lake trails are well marked and well planned with maps available. The camp is well appointed with paved roads and some handicapped sites available with a mounting area. There are several scenic vistas, and there are enough trails to interest even the most avid rider. Water is mostly available on the trail as you ride except when in drought conditions. We just returned from a work week there and there was enough water on the trails even this time of year. My wife Maggie and I even spent a portion of our honeymoon there. It is a great area to camp and ride, and you cannot ride all the trails in a week visit.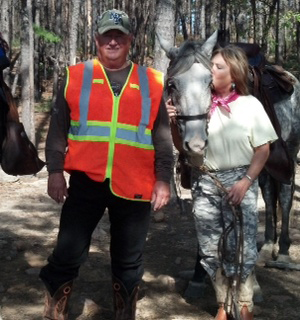 For those visiting, there is a convenience store 10 miles from camp and a feed store and full supply needs within 15 miles. My favorite eatery is End of the Trail BBQ, located seven miles from camp on Hwy 59, just two miles south of Holson Valley Road.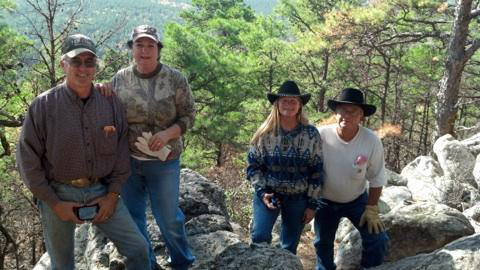 Oklahoma Equestrian Trail Riders Association (OETRA) is a membership organization established in 1974 that is dedicated to creating and maintaining equestrian camps and trails in Oklahoma. Works weeks and work weekends are an annual event when OETRA members camp and do the work to provide safety and enjoyment for all visiting equestrians. We just finished a work week here at Cedar Lake. The forest provides continuous changes and the need for maintenance is our prime objective. We welcome any new and renewed members who are interested in helping with this endeavor. Safe and enjoyable riding is our goal and we enjoy every moment on the trails as we do what is needed to provide even better results.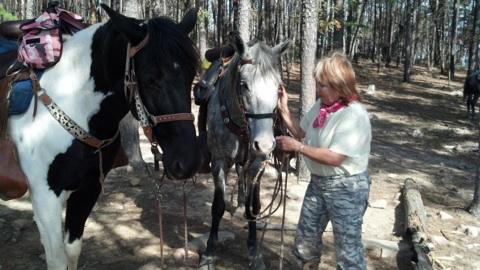 How you can go: Visit the OETRA website to download maps of the Cedar Lake Equestrian Campground and (Cedar Lake) Winding Stair Mountain Trails, located in Cedar Lake, Hodgen, OK. The OETRA also has maps and brochures for Oklahoma and surrounding states equestrian trails and camps.