Castle Leslie Christmas in Ireland
Castle Leslie is a dreamy place to visit any time of the year, but during the holidays it's particularly beautiful. Check out photos of Castle Leslie decorated for Christmas.
by Darley Newman
Enjoy afternoon tea beside one of the many roaring fireplaces and Christmas trees around every corner. Take a hack on the estate's 1000 acres of parkland, popping over cross country jumps and meandering through woodland on a strong Irish horse. Relax in the warm and welcoming drawing room with its grand piano, colorful Christmas decorations and famous De La Robbia fireplace. During the holidays, this graceful, rural castle is classically decorated.
One of the few Irish castle estates still in the hands of its horsey founding family, Castle Leslie is a step back in time. The Leslie family has lived on the estate since the 1660's and their connection with horses goes back to the 10th century. An equestrian's playground, the estate has other sporting activities, including falconry, kayaking, clay pigeon shooting and angling.
Located in the village of Glaslough in County Monaghan, around 80 minutes from Dublin and an hour from Belfast, guests can stay overnight in the elegant castle with its twenty original and uniquely decorated bedrooms and bathrooms, the luxurious lodge or a self-catering old stable mews or village cottage. I recommend the castle! Wake up to a full and hearty Irish breakfast and stay another night to enjoy a sophisticated five course dinner, complete with candlelight and a menu devoted entirely to gin drinks.
Below are photos from the castle at Christmas.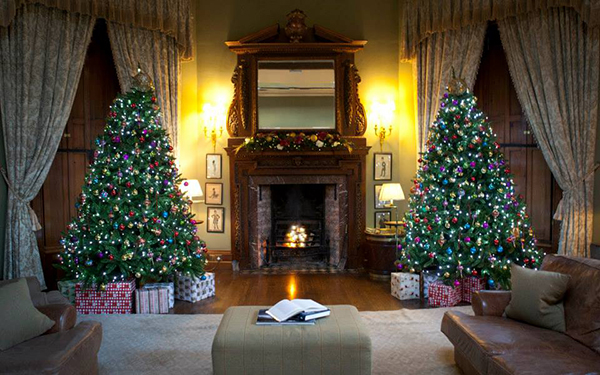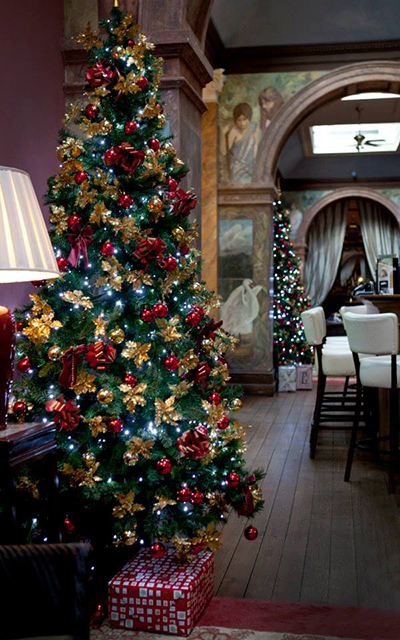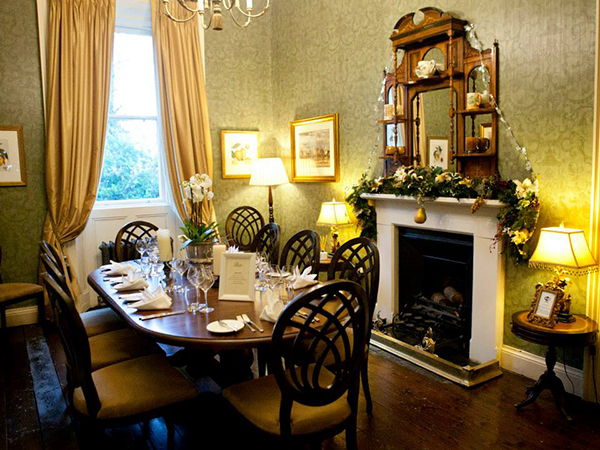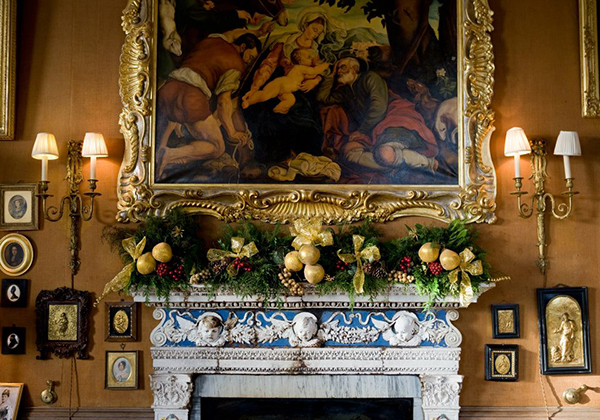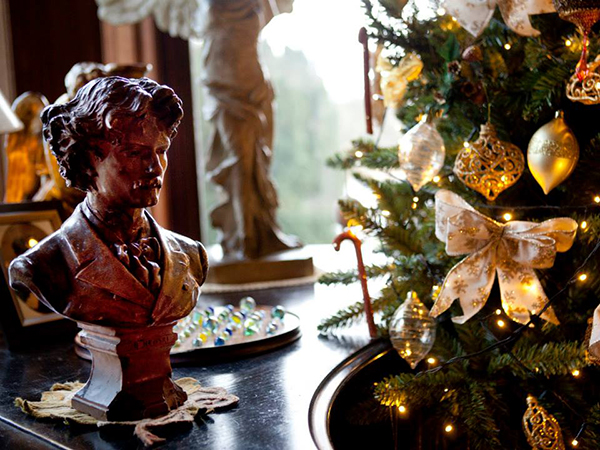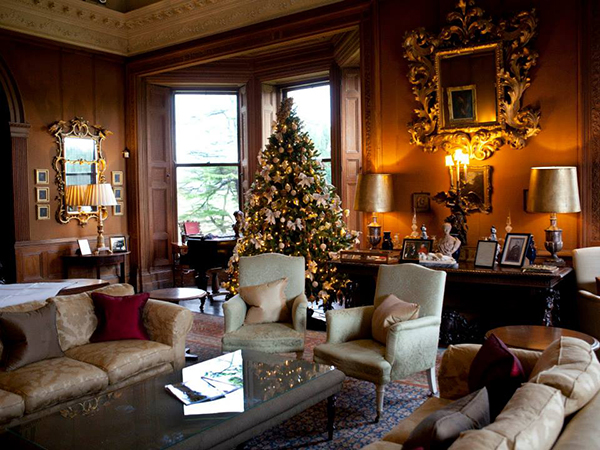 Learn more about riding vacations in Ireland and equestrian vacations at Castle Leslie on EquitrekkingTravel.com. Visit Castle Leslie's page in the Equitrekking Vacation Guide to great ranches and riding vacations. Check out their latest Travel Deals, including "Learn to Ride in Ireland" and "Horse Sport."