Carreg Cennen Castle- Taking in the Views in Wales
For stunning Welsh countryside views and an eerie step back in time, climb up to Carreg Cennen Castle, one of the most photographed castles in Wales.
One of Great Britain's great castles, Carreg Cennen is one of the most photographed castles in Wales. This fortress sits on a high limestone cliff, overlooking the area farms in the Brecon Beacons National Park. It is a dramatic and imposing spot for a castle.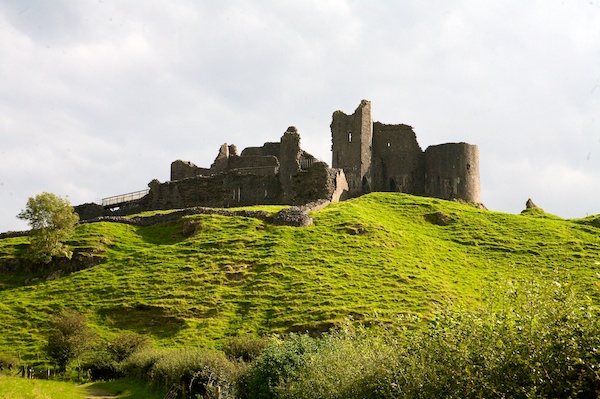 Carreg Cennen Castle & Farm is located about a mile east of Trapp and just four miles from Llandeilo in Carmartheshire, on the western fringe of the Brecon Beacons. Be prepared for a little hike to visit this castle, which is one of the few remaining privately owned castles in Wales.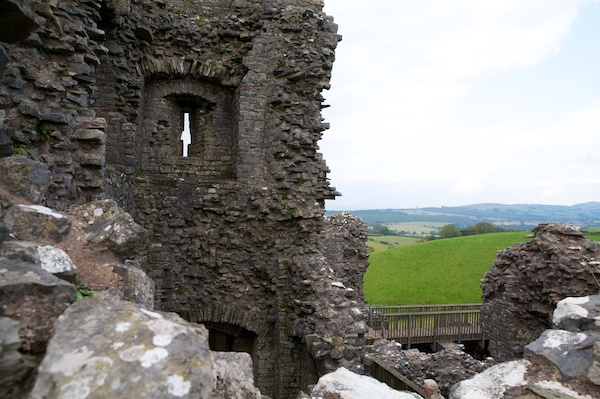 While the crew for our Equitrekking TV show was filming, I decided to take my torch (British speak for flashlight) down the dimly lit hall that led to a pitch-black dungeon. It was a little scary to walk the hall alone in the dark. I will tell you that I only got down a few of the stairs that lead to the dungeon before I chickened out. I thought that I heard something. Perhaps a ghost from battles past.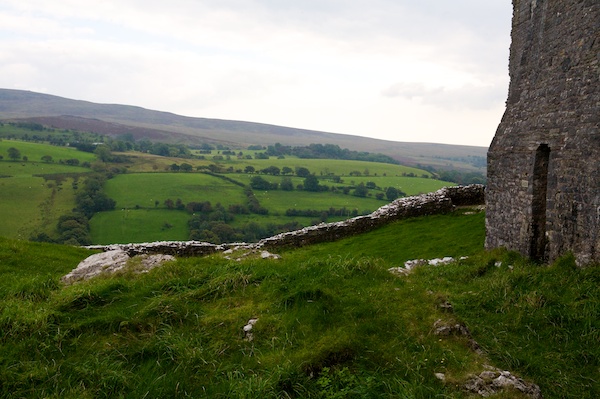 I had to add this photo into this blog. There was this cat at the castle that hopped on Greg, our cinematographer's, back. What a friendly castle cat!