California- Armstrong Redwoods State Park
Want to see California's Redwoods from a unique perspective? Saddle up in Armstrong Redwoods State Park.
Sonoma County in California has diverse horse riding opportunities through Redwood Forests, beaches, vineyards and California State Parks. I ventured out with Laura Ayers of Armstrong Woods Pack Station among the Redwood Forest at Armstrong Redwoods State Park, seeing this grand old trees from the saddle.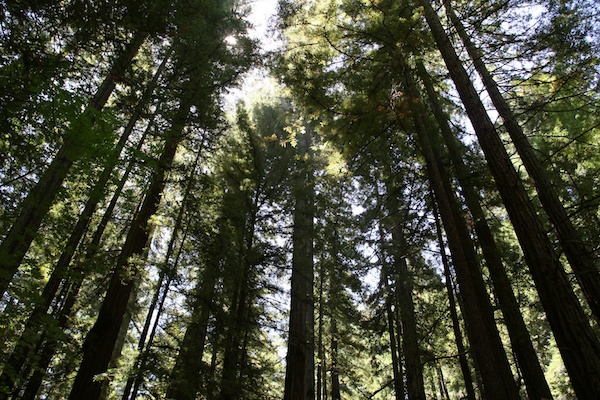 Laura is a naturalist who has been riding through these woods for over 25 years. Laura and her husband Jonathan train all of their well-loved American Quarter horses themselves, and this shows in the high quality of their mounts. Laura rode Jerry, a younger 7-year-old Quarter horse who she was still training. I rode the well-seasoned Linton, a chestnut Quarter horse in his mid-teens.


Laura uses bitless bridles, something that some of my friends use on their horses back in Connecticut, but I have never tried. Both horses were patient and good on the trails, making filming with them very easy.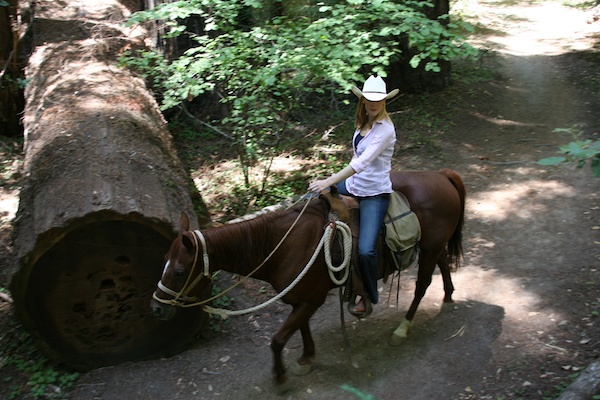 We rode through trails shaded by tall Redwoods, crossing under a tree that had fallen in the forest. Laura told me about a time when she actually heard a tree fall. She said it was like a giant boom, and she didn't know what it was at first. These trees are huge, some reaching around 300 feet tall, so you can bet that they make quite a sound when they fall, even IF no one is nearby to hear it.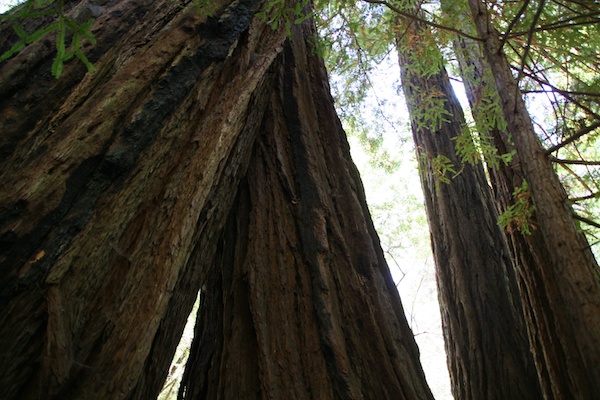 We got to see the scope of just how wide many of these tree trunks are, as we rode through a part of the trail where a tree had fallen. The tree had been dissected, so that people could still get by it on the trail, meaning that we rode through it. I started to count the rings to see how old this tree was, but stopped. Some of these trees are over 1000 years old. That's a LOT of rings to count.
Riding out among the Redwoods helps put things in perspective for Laura, and it was certainly a unique and humbling experience for me.


How you can go: Armstrong Woods Pack Station, operated by the Ayers family, is located in Armstrong Redwoods State Reserve in Guerneville, two hours north of San Francisco, near Russian River Resort Area. They offer short trail rides and longer overnight trips to horse ride among the Redwoods.