Botswana's Okavango Delta Horse Safari Photo Journey
Ride alongside animals like giraffes, warthogs and elephants on these African Horseback Safaris in the wilderness of Botswana's Okavango Delta. Experienced guides lead guests through water and on land for the ultimate horseback safari.
The Okavango Delta is one of the world's largest inland river systems with lagoons, islands, and floodplains-- an oasis in the middle of the Kalahari Desert. Animals and birds are drawn to this area, making it a great safari destination year round.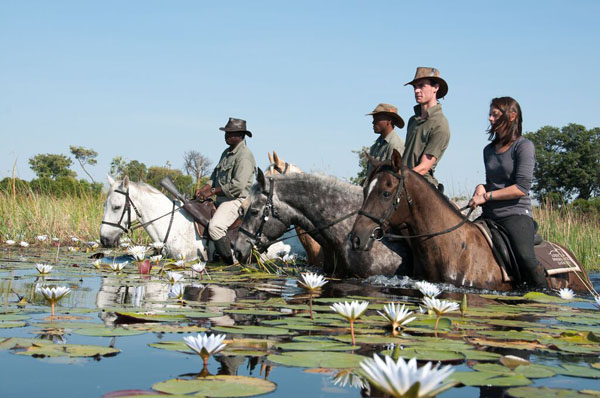 The Delta is inaccessible to vehicles and one of the best ways to experience a safari is by horseback. Horses can help bring riders closer to game, birds, and nature.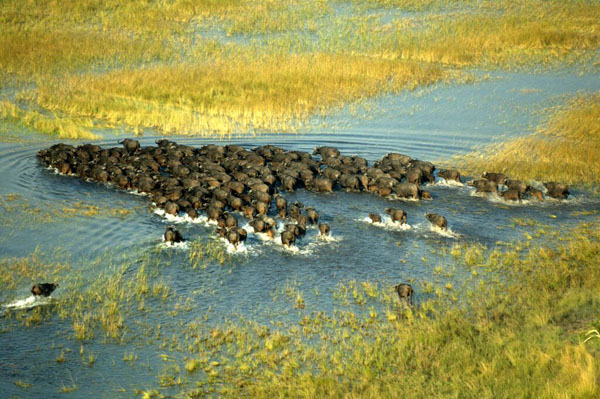 Riders must be fit and experienced, able to keep up with the group and potentially gallop to get out of trouble. This ensures an enjoyable riding experience and safety for all.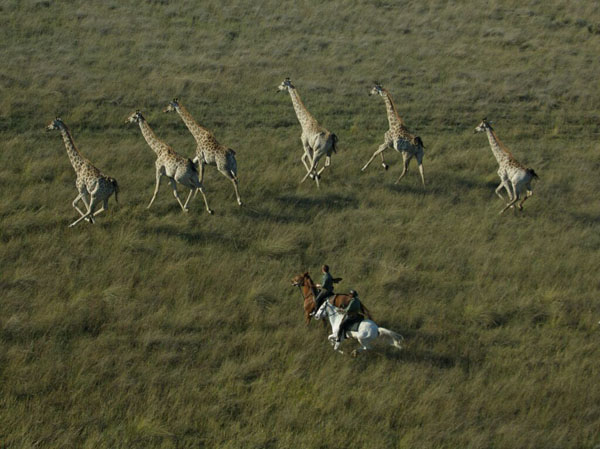 The riding is varied. At times guests quietly stalk game and bird watch, and guides point out the flora and fauna. Other times, riders will gallop alongside wildlife.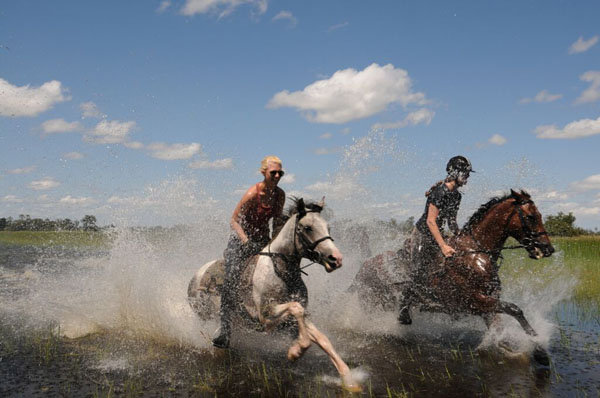 Throughout the year, the seasonal floodwaters alter the landscape. Because of this, the wildlife and flora you will see will change, making no two safaris the same.
With nearly 50 horses including Thoroughbreds, Namibian Hanoverians, Percherons and Kalahari-Arab crossbreeds,
and your choice of Western or English saddles, the African Horseback Safaris team will match you with an appropriate horse to ensure a great partnership.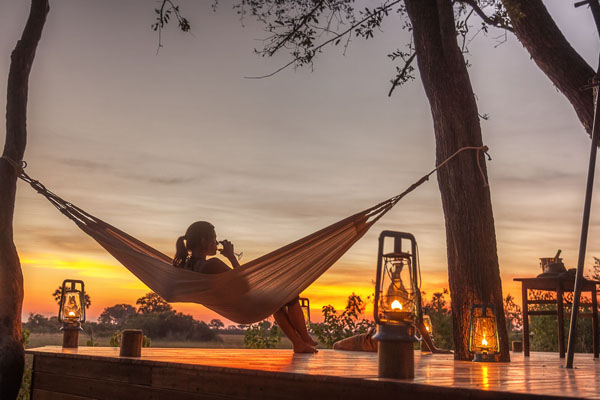 Accommodations at Macatoo Camp are eight large tents that offer a luxurious and authentic bush shelter with en-suite facilities, and private decks with panoramic views of the flood plain.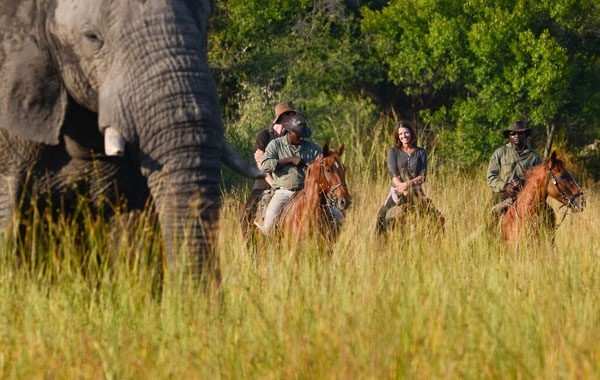 The Delta has large elephant and buffalo populations. Hippos, zebra, wildebeest, giraffe, warthog, lion, spotted hyena, as well as more than 380 species of birds can be seen on this horseback safari.
Learn more about travel itineraries, including upcoming departures for these horse safaris on Equitrekking Travel and other horse safari options.