Between the Ears Ring of Kerry, Ireland Photo Journey
One of our favorite Ireland riding vacations is along the Ring of Kerry in Ireland. This area is well traveled by tourists for a reason-- it's stunning! If you take the time to venture off the beaten path on horseback, you'll find even more peaceful and beautiful locations.
We've ridden here a few times for Equitrekking and filmed the adventure for our PBS TV series. In this post, we decided to show you the area in a new way, giving you a real point of view on the trails and scenery. These between the ears photos show travel adventures the best way we know how, from on horseback.
The views are stunning along the Killarney Reeks Trail. Travelers pass the majestic MacGillycuddy Reeks, Ireland's highest mountain range.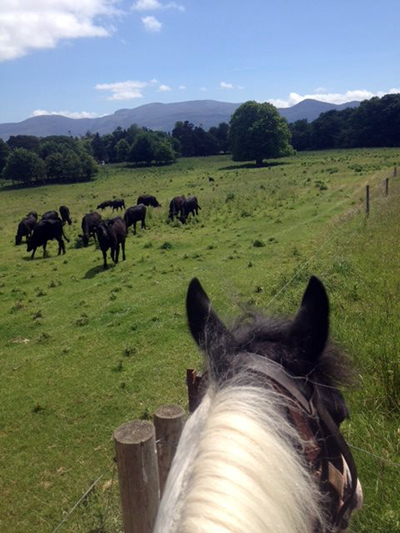 In addition to sheep, you'll find other "wildlife" along your route through south-western Ireland.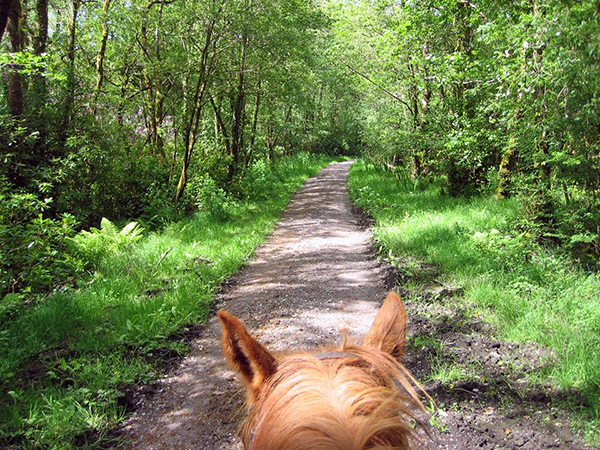 Ride alongside the Tulligane Woods and trek to destinations of historic and archaeological interest along the world renowned Ring of Kerry.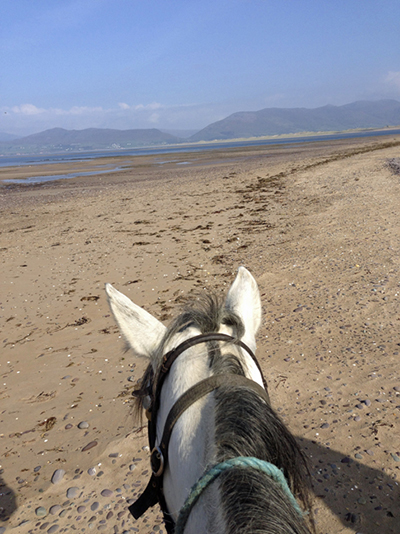 There are large sections of beach to gallop along at Rossbeigh Beach which is near the quaint village of Glenbeigh.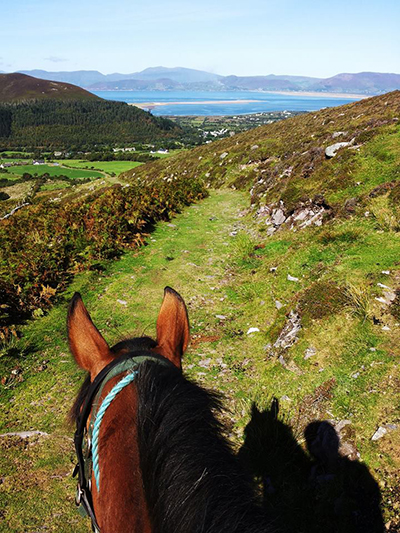 This view can't be beat at Windy Gap. Riders get to a high and breezy peak where you can see a stretch of golden sand at Rossbeigh Beach on the Iveragh Peninsula below.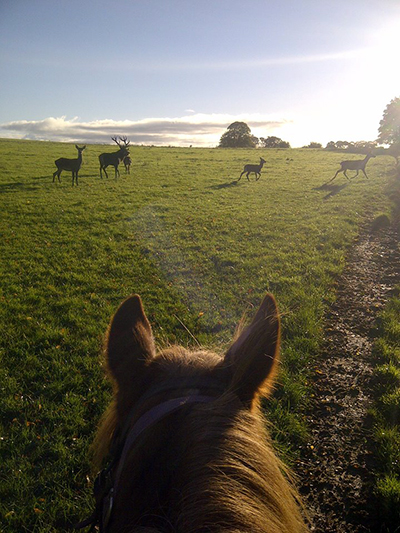 Guests may also choose to spend additional time trying trail rides into the Killarney National Park, where wildlife along the trails can be seen.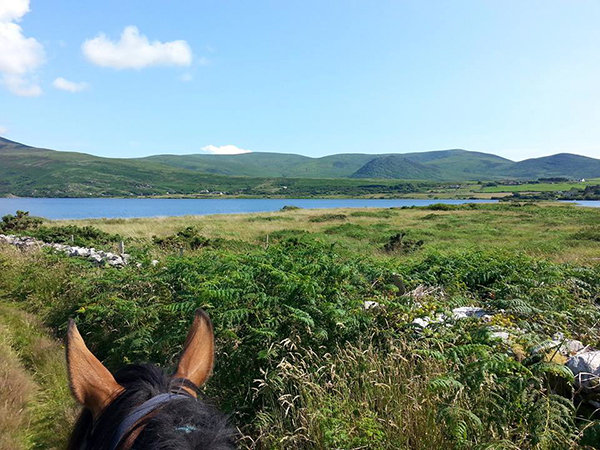 Lakes and mountains abound in this part of Ireland, including Caragh Lake and the valleys beyond. You'll also canter along beaches to seaside towns.
Learn more about riding in Ireland on the Ring of Kerry vacation and other Ireland riding holidays.