Argentina Estancia Vacation Photo Tour- Gauchos, Polo and Beyond
Enjoy a photo journey through Estancia Los Potreros in the Cordoba region of Argentina, where you can ride with gauchos and learn to play polo.
Located in the center of Argentina in the region of Cordoba, Estancia Los Potreros is a working ranch that dates back to the 16th century. Managed by the same family for four generations, this farm and ranch is set in the high rolling pampas. Resembling parts of Wyoming with open grassy plains, steep canyons and rocky areas, the ranch has its own distinct South American culture that guests can experience on their travels.

Check out photos below from Estancia Los Potreros and escape to Argentina!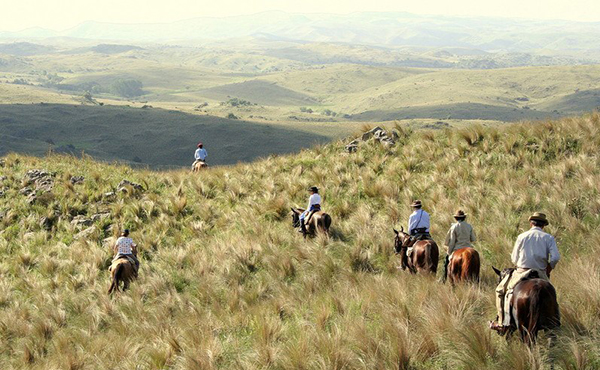 Guests travel to the estancia for scenic trail rides, long-distance pack trips, lessons in polo and to work with the gauchos. Throughout the year, guests enjoy vacations where they stay on the ranch and also special progressive riding vacations. On these point to point riding holidays, the first two nights are spent on the estancia with the next four nights in different places and the last night back on the estancia.
Special "Learn to Play Polo Vacations" let guests experience informal 'stick and balling' or improve their game with the pros. Informal polo with lessons are normally available once a week at Los Potreros.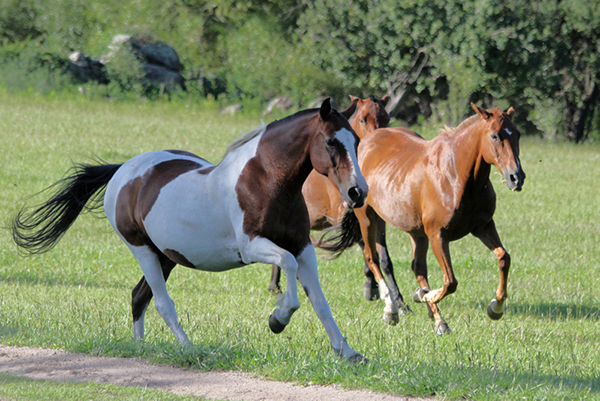 The ranch has more than 140 horses that guests comment are "fabulous" and "consistently lovely."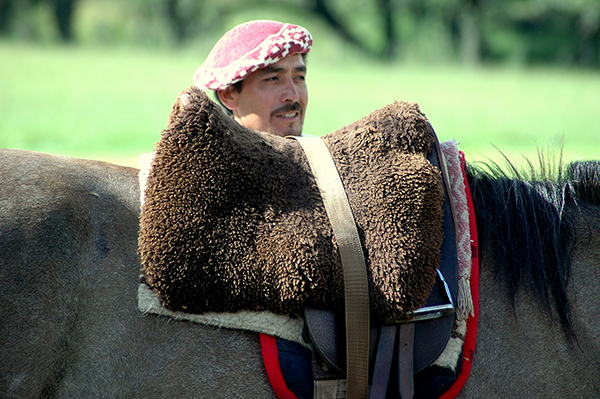 The tack is mainly English with soft sheepskin over the saddles. The riding is Western style, neck reining with a relaxed seat.
In addition to being an organic farm, Estancia Los Potreros also breeds Aberdeen-Angus cattle and Paso Peruano horses.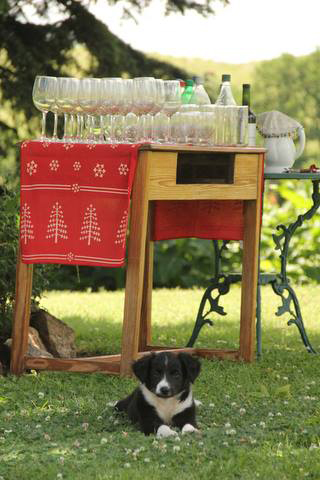 One of the ranch's border collies hanging out by an afternoon happy hour site. When not riding, guests may relax by the pool or enjoy a wine-tasting followed by a homemade dinner made with fresh organic produce from the farm's gardens and orchards.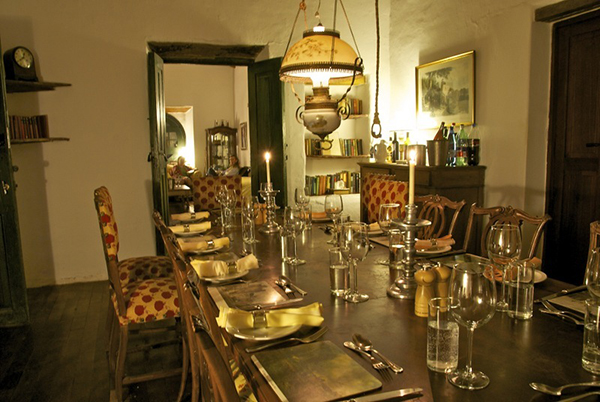 Meals are homestyle and include fresh grown vegetables, fruit and free-range eggs.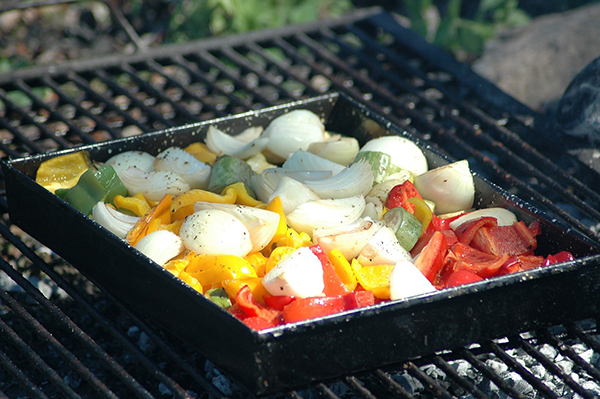 The ranch also upholds the Argentinian tradition of the asado or barbeque and also serves tasty meals for others with special diets.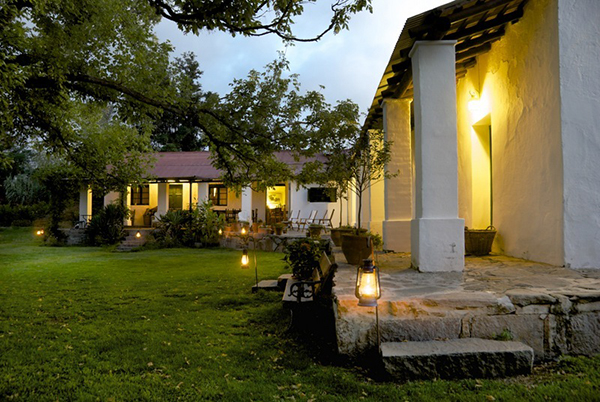 After a day of helping the gauchos with the cattle during the annual branding or riding through the hills, guests spend nights in the beautifully restored farmhouse, which was included in the Sunday Times Travel Magazine as one of the "100 Best Hotels in the World".

Learn about traveling to Estancia Los Potreros, which welcomes a variety of guests from around the world, including solo travelers. Check out their special Learn to Play Polo Vacations. Need help planning your trip or deciding where to go? Talk to our equestrian travel consultant at EquitrekkingTravel.