Alpha & Omega Mounted Patrol and Getting Involved
Learn about this private mounted patrol organization and how you and your horse can get involved.
by Jocelyn Pierce
Alpha & Omega Mounted Patrol (A&O) is oldest and largest private mounted patrol, regularly providing security at music festivals, shopping centers, sports venues and other event facilities across North America. With a long list of customers, some of their biggest clients include the famed Bonnaroo Music Festival and Coachella Valley Music and Art Festival.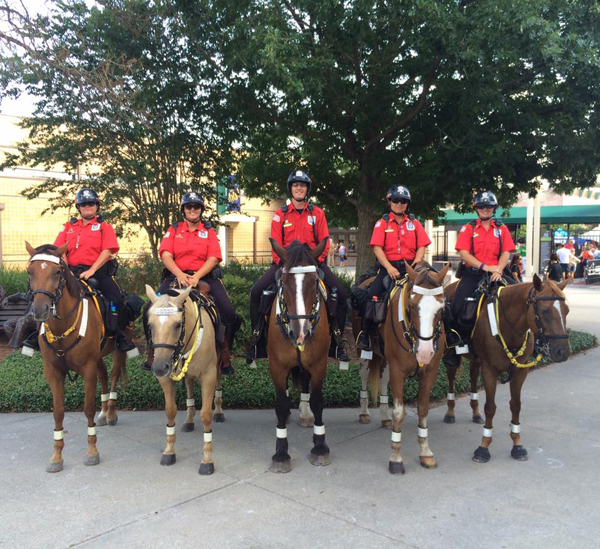 President and CEO Frank Keller founded A&O in the 1980s along with his late father, with the aim to provide security for shopping centers. A horse-crazy kid that spent his childhood in stables in the Chicago area, Keller feels fortunate that he was able to turn is passion for horses into a career. A&O's first gigs included providing horse drawn hayrides and security for Santa arrivals at shopping malls, but as the company grew, the Kellers began to provide services to other venues. In 2000, Keller established Kel Executive Services (KES), a full service security-consulting firm that provides behind the scenes security for large mass gatherings, with an expertise in music and camping festivals. KES and A&O work hand-in-hand to provide all aspects of security.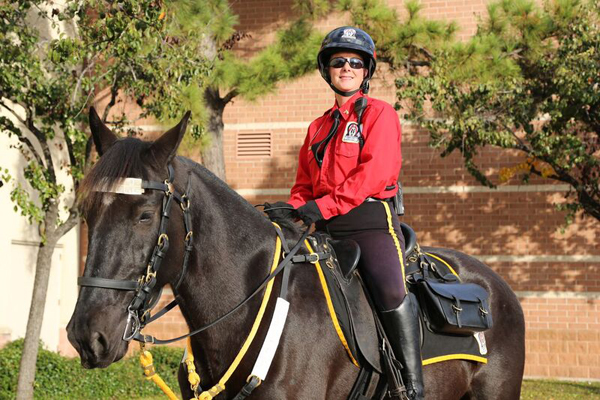 Photo by Immotion Studios
As a certified mounted police instructor, Keller is the chief training officer for A&O, but also trains mounted police units throughout the U.S. Along with his A&O instructors, Keller has impressively trained over 500 mounted law enforcement units.

The Benefits of Mounted Patrol
Mounted patrol can be a deterrent to crime, as they provide extra eyes and ears while working closely with local law enforcement in commercial and residential areas. Mounted patrol is also a successful aid in crowd control, and provides overall security. Troopers can clear a path for emergency vehicles easily and horses are trained to escort VIPs or paramedics and police through large crowds.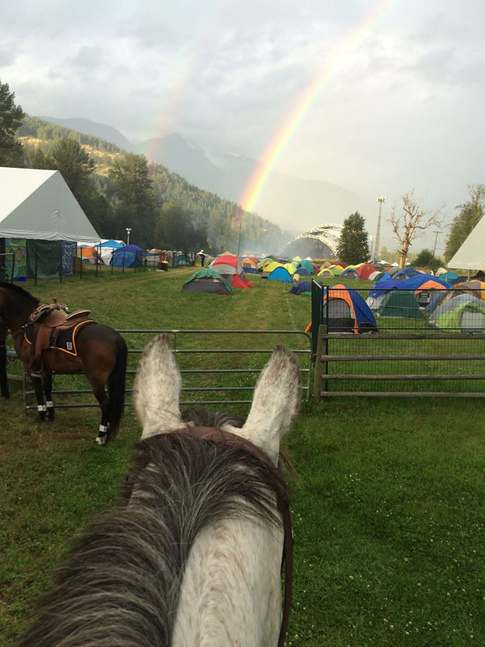 Because the trooper is sitting up on a horse, they have a better vantage point and can see what is going on in the crowd, over cars, people and other obstacles. In turn, troopers are easier to spot on horseback than on foot, offering a reassuring presence to someone who may need help. The visibility of mounted officers alone may help stop criminal activity.
How to Get Involved
Many A&O troopers have law enforcement backgrounds. Potential employees are carefully screened for public relations skills and horsemanship, and must also be licensed in the state that they will be serving in for security work. Horses and riders are hired as a pair, and interviews are conducted in the saddle. Riders of all backgrounds are welcome to apply. Applicants should also have access to a dependable truck and trailer to be able to transport their horse to wherever they will be stationed.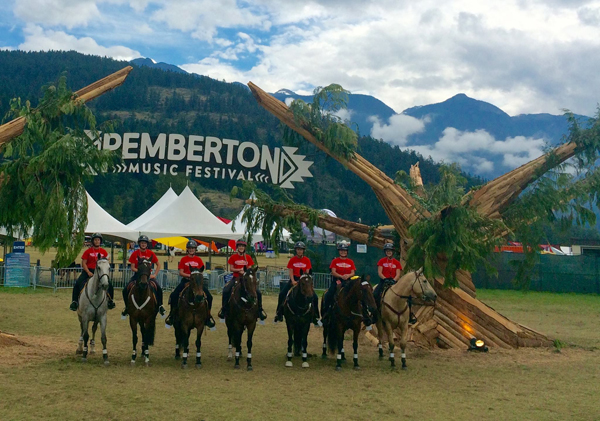 The best equine applicants "have mental stability and are big-boned and large," Keller explains. "We especially like Clydesdales or Clydesdale-crosses for this particular application, as they are big, have a good mentality, and are great with the public." While certain breeds and types of horses excel at this work, there is no breed requirement and A&O welcomes and employs all kinds of breeds.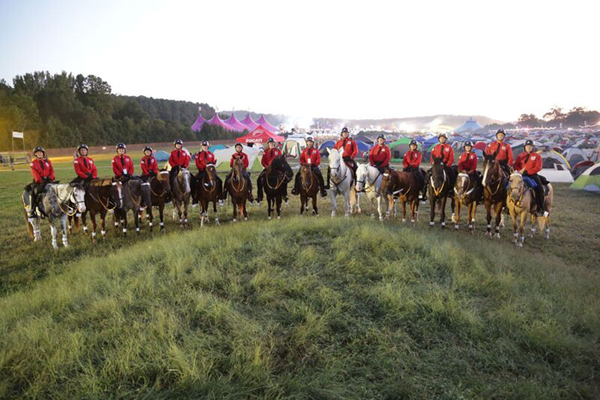 Photo by Immotion Studios
Candidates must pass a three-hour screening interview, which includes a mounted psychological test for horse and rider in which physical obstacles and sensory tests are introduced. Once horse and riders teams are hired, the new recruits must go through a comprehensive training program. Troopers and their horses learn effective riding formations, crowd management, vehicle escort, sensory and obstacle management, radio procedures, and other useful patrol techniques that will be needed on the job.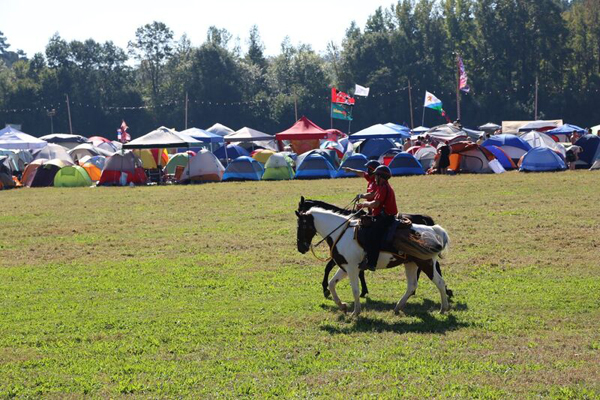 Photo by Immotion Studios
A&O is always hiring and recruiting employees. "It is definitely a unique profession for the employee," said Frank. Employees are able to write off many expenses associated with horse care such as shoeing. Plus, what could be better than spending the entire work day with your horse?
Learn more about working for A&O in this short video.