Adults-Only Dude Ranch Vacations Autumn 2017
by Karen Braschayko
These ranch weeks offer fall fun tailored for adult guests.
For grownups seeking a quiet break after a hot, busy summer, a dude ranch vacation in the cool mountains can be a refreshing diversion. Many guest ranches offer customized adults-only weeks once the kids are back in school, focusing on adult-oriented activities and a peaceful, relaxing atmosphere.
Plan your autumn getaway with these adults-only weeks in 2017.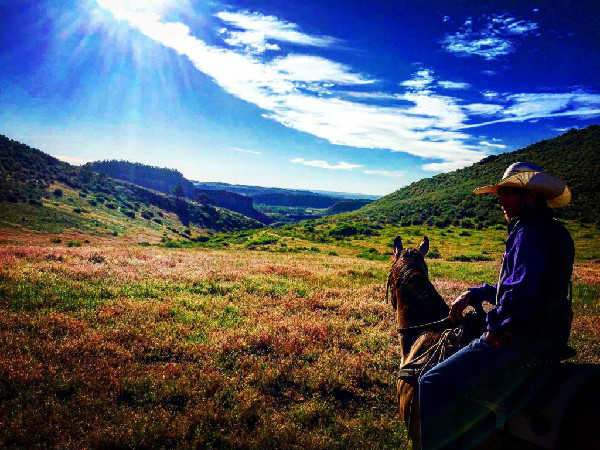 Riding at Sylvan Dale Ranch in Colorado.
Bar W Guest Ranch
Whitefish, Montana
Mountain trails, open meadows, and a variety of activities await guests during the adults-only weeks at Bar W Guest Ranch. Singles and couples alike are welcome to try ranch skills such as cow sorting and barrel racing or to relax with fly fishing, archery, skeet shooting, or mountain biking in the diverse mountain scenery beside Swisher Lake. The Bar W's adults-only weeks are September 17-23 and October 8-14.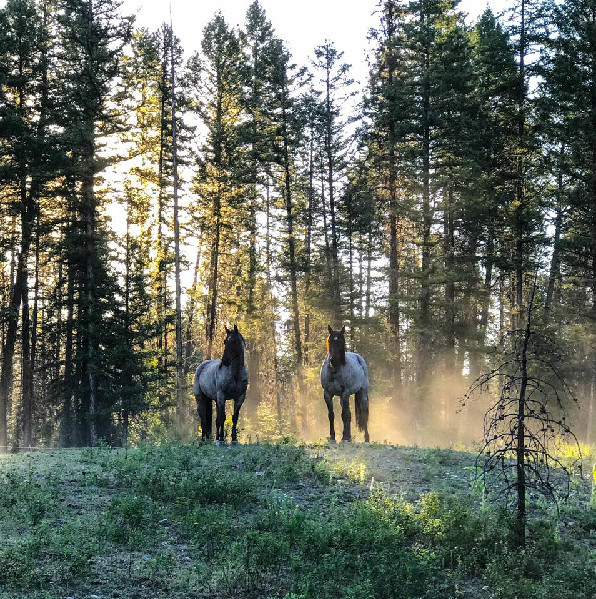 CM Ranch
Dubois, Wyoming
Situated next to the Fitzpatrick Wilderness and Shoshone National Forest, CM Ranch offers extensive private riding and fishing opportunities in unblemished nature. CM is close to Yellowstone National Park and Jackson Hole with mountain vistas, glacial lakes, dinosaur fossils, and interesting geologic features to explore. From August 27 to September 3, the CM Ranch adults-only week features evening wine and cheese rides and a Bucking Horse Beer Crawl, all at 10% off of regular rates. There is also a five-day fall special September 3-8.
Drowsy Water Ranch
Granby, Colorado
With over 90 years of experience in providing authentic Western vacations, Drowsy Water Ranch is located on 700 acres in a private mountain valley. Near both Rocky Mountain National Park and Winter Park, guests can sightsee, participate in activities from rafting to ziplining, and ride one of the 130 horses bred and trained on the ranch. Two adults-only weeks are available, starting August 27 and September 3. These weeks have the added bonus of a 15% discount and are open to adults and teenagers.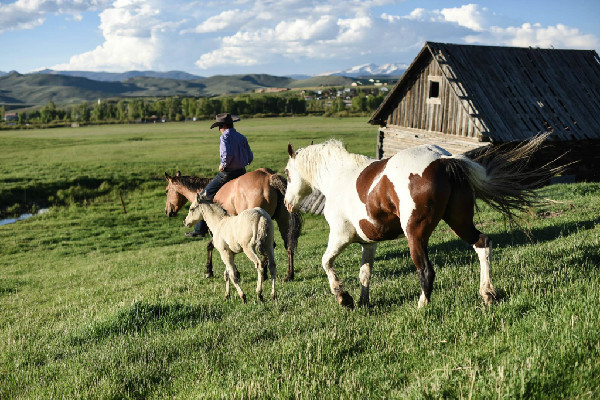 Sylvan Dale Guest Ranch
Loveland, Colorado
Sylvan Dale Guest Ranch is located on 3,200 acres in the Rocky Mountain foothills. Enjoy trail riding adventures and trophy trout fly fishing, learn skills in team penning and roping, or relax beside the river. The ranch raises and trains Quarter Horses, and each guest can bond with one mount for the week. The Great Grownup Getaway is September 17-22 and focuses on adult-friendly activities such as country dance instruction, wine and cheese tastings, trap shooting, and guided nature hikes.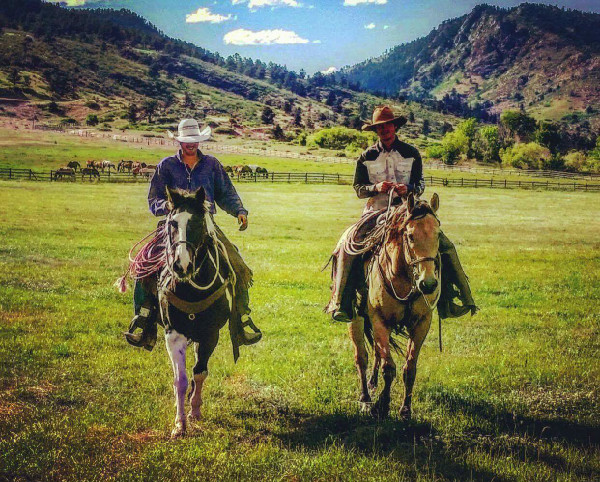 Vista Verde Guest Ranch
Steamboat Springs, Colorado
A luxury dude ranch with an in-depth riding program and a wide range of activities, Vista Verde Guest Ranch is located near the Western resort town of Steamboat Springs. This ranch is a great choice for couples in which one partner wants to do a lot of riding and the other would rather kayak, rock climb, golf, or fly fish. The adults-only weeks are October 8-12 and October 15-19 and have an all-inclusive package.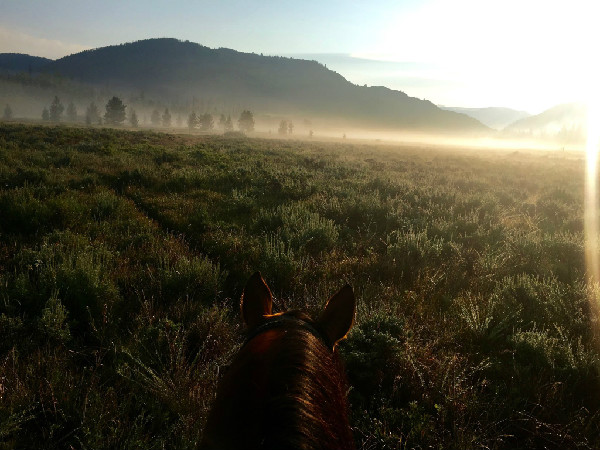 Learn about these ranches and more in the Equitrekking Vacation Guide and Top20Ranches.com.
Karen Braschayko is a freelance writer and horse lover who lives in Michigan.