A Vermont Riding Vacation with the Icelandic Horse Farm
Riding scenic country roads and staying in a historic inn with the Vermont Icelandic Horse Farm in the picturesque Mad River Valley.
by Darley Newman
One of our first Equitrekking episodes was in Vermont with Karen Winhold at the Vermont Icelandic Horse Farm. We were excited to ride smooth Icelandic horses in general, but tolting through the Mad River Valley's lush meadows and quaint country roads sounded ideal. Below are some recent photos from Karen, showcasing some of what makes a riding vacation in Vermont unique. A big part of it is the Icelandic horses, but staying in an 1860's-era Victorian country house and awaking to three-course locally sourced breakfasts also make this a vacation a fun treat.
Check out this photo journey to see what it's like to ride in Vermont's Mad River Valley with the Vermont Icelandic Horse Farm.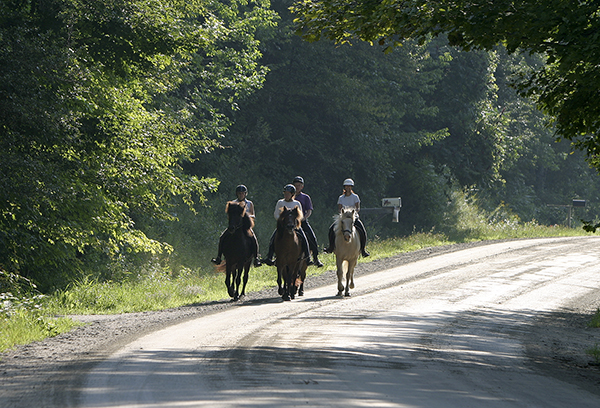 This vacation takes riders along country lanes, over streams, through scenic meadows and into forests in the Mad River Valley and Green Mountains, areas popular with travelers due to its stunning scenery.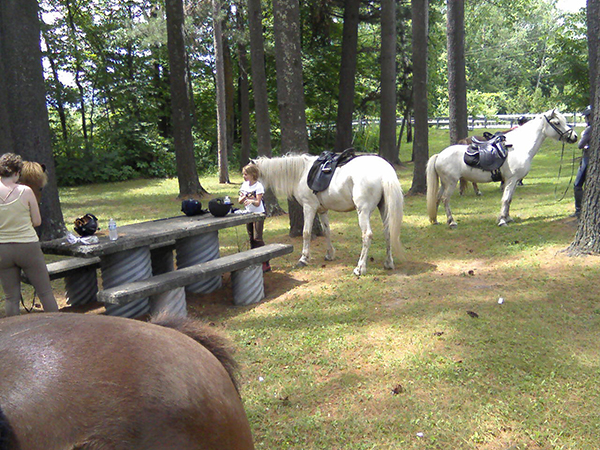 This riding vacation welcomes families, including children over 10 years old with riding experience. Groups usually number from four to eight riders.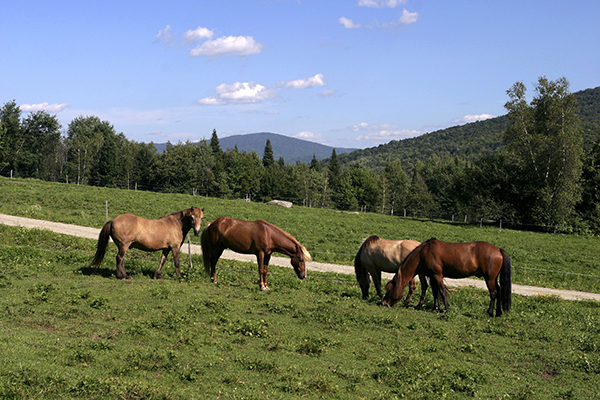 The Vermont Icelandic Horse Farm, which has been welcoming travelers since 1988, is located near the village of Waitsfield, in the heart of the Sugarbush resort area in Central Vermont.
Guests stay in the Mad River Inn, which dates back to the 1860's and features Queen Anne furnishings and period antiques.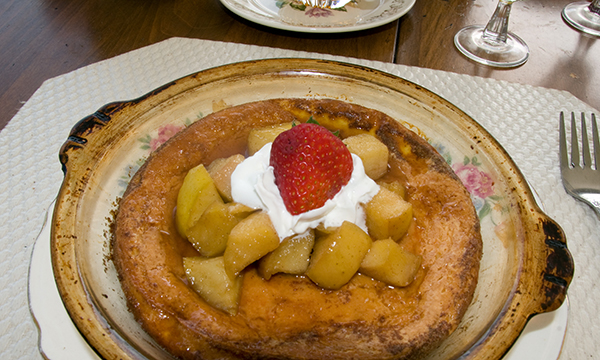 While breakfast is multiple courses at a country inn, lunches are normally tasty picnics in a pretty spot or local restaurants.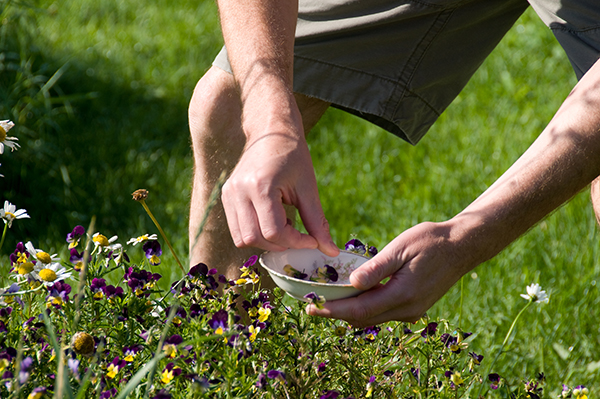 The innkeeper works hard to ensure guests have a peaceful stay, complete with fresh flowers when in season.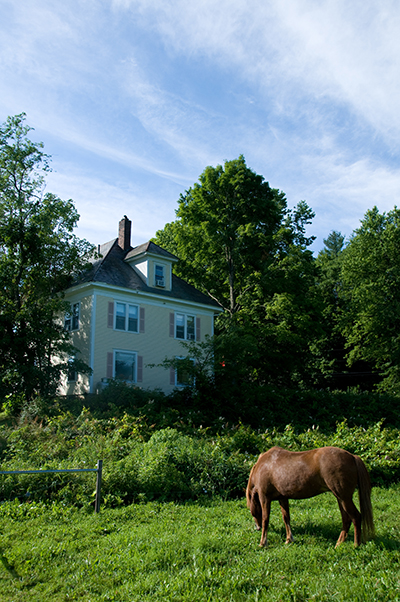 A horse grazing outside the Mad River Inn, a Victorian-style country house. Travelers may spend from two to six days riding Icelandic Horses. Shorter trail riding experiences are also available.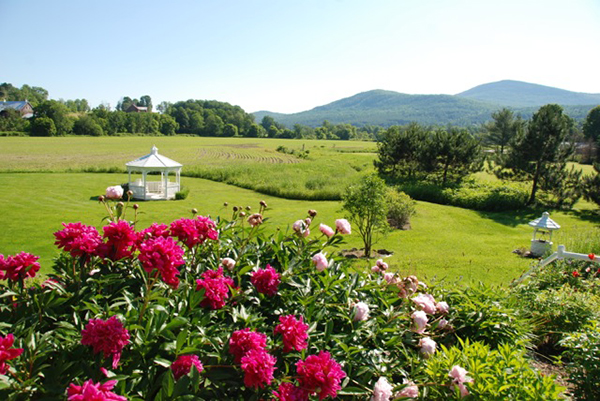 During the summer, guests enjoy breakfast outdoors on a covered back porch with pretty views.
Learn more about the Vermont Icelandic Horse Farm on their website and check out their page in the Equitrekking Vacation Guide to great ranches and riding vacations.