A Beginner's Guide to the Kentucky Horse Park
What to see and do at this Lexington working horse farm and educational theme park that's been open since 1978.
by Sara Clendenin

Hello again, friends! I am bringing you back to Lexington, Kentucky in this article, and several others to come, as you will see. While I do live in the area and I may be a little biased as to Lexington's amazing horse-friendly culture, you will see that there are so many horse-related things to do and see here!

For this trip, I invite you to check out the beautiful Kentucky Horse Park.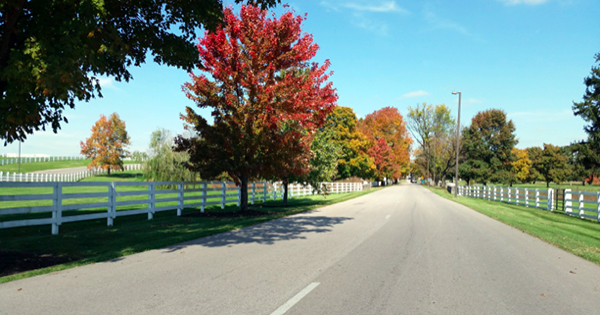 Fall colors on route to the Horse Park.
Lexington is known for its beautiful scenery, namely the picturesque rolling hills and white fences, and, of course, its Bourbon. The Horse Park perfectly encompasses this signature look, as you can see in the above and below pictures. And depending on the event, it also offers the other famous staple.
Opened since 1978, the Kentucky Horse Park is a working horse farm and an educational theme park.
While I've already commented on the Park's aesthetic qualities, I feel that it's my duty to tell you that the name "Horse Park" does not quite reveal all that this property has to offer. I've been to a other horse parks in different states and frankly KHP blows them out of the water.
Let's start with the basics. KHP offers year-round activities that target us horse folks as well as not-so-horse-savvy people. There is a visitor center and gift shop (a good place to both begin and end), several museums, the Horses of the World pavilion, draft horse and carriage displays, a permanent restaurant, a trail and pony ride facility (below), several kids' attractions, horse memorials and statues, the Hall of Champions which you will see below, and a campground. All conveniently shown on a user-friendly Park map.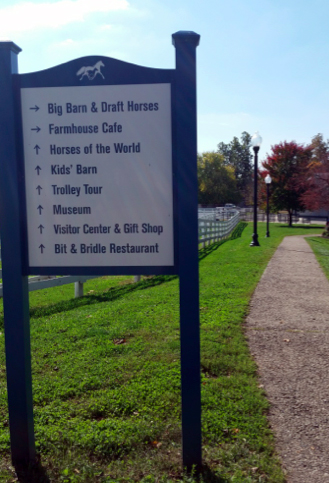 Kentucky Horse Park tickets include admission to the International Museum of the Horse, an affiliate of the Smithsonian Institution.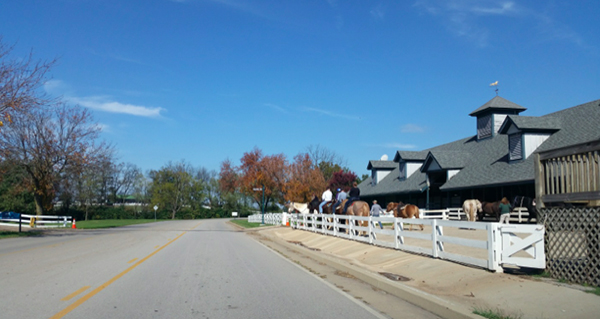 A group of riders prepare to go out on a trail ride.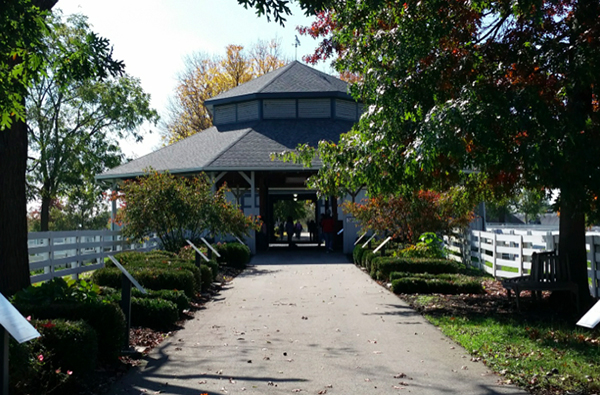 The Hall of Champions, current and past home to Thoroughbred royalty such as Cigar and Funny Cide.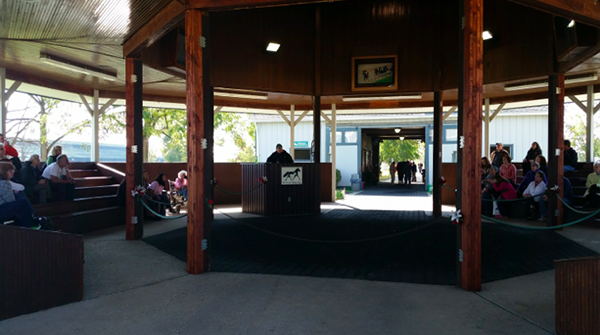 Above, Go For Gin, the 1994 Kentucky Derby winner prepares to come into the demo ring.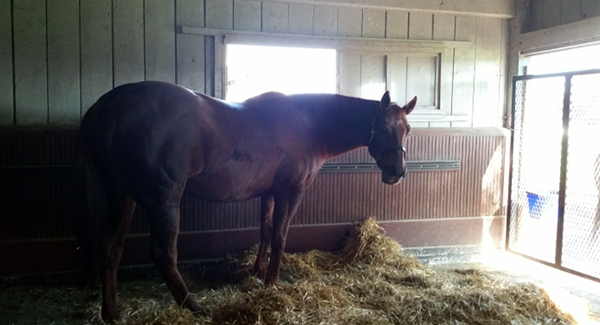 Funny Cide hangs out in his stall. (A big THANK YOU to the women working in the barn who let me pop my head, and camera, into this legend's stall while he munched his hay!)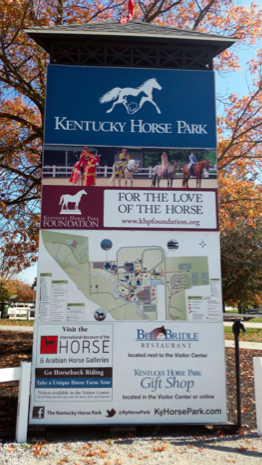 One of the giant helpful signs posted throughout the Park. These make it much more difficult to get lost!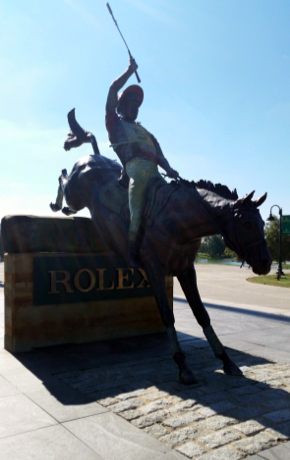 Rolex Stadium is one of the primary outdoor event venues at the Kentucky Horse Park.
Now, if all of the above wasn't enough for you, the Horse Park also holds numerous regional and national championships of multiple riding disciplines, benefit and charity events, polo matches, Pony Club events, cheerleading competitions, bridal shows, outdoor shows, a Christmas light display, and much more.

It was also host to the 2010 World Equestrian Games, for which the Park underwent a renovation in the ballpark of $80 million, and the yearly host to the famous Rolex Three-Day Event, the only four-star event in the Western Hemisphere.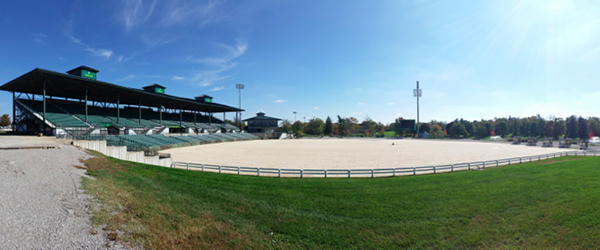 The outdoor Rolex stadium, a product of the 2010 World Equestrian Games.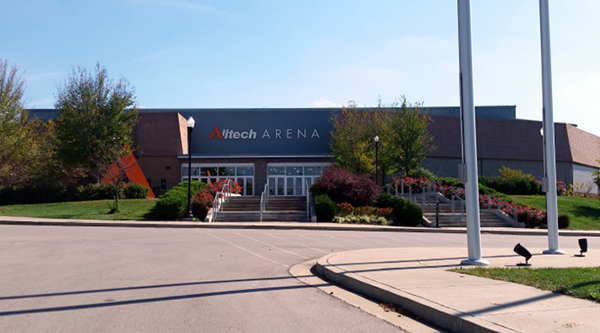 The Alltech indoor arena and event facility, a product of the 2010 World Equestrian Games.
To be honest I cannot even come close to conveying to you just how much the Kentucky Horse Park has to offer. It is a world-class equestrian facility with year-round attractions and top-notch competitions – a true horse person's dream come true. And I assure you, this is not my bias speaking.

I encourage you to look through KHP's website and event calendar to understand more about the Horse Park and everything it has to offer.

And for goodness sake, plan a trip!

About the author: Sara Clendenin is a lawyer, horsewoman, and travel enthusiast living in Lexington, Kentucky. Her riding career began at age eight and she eventually fell in love with dressage. She hopes to one day get back on the training and competition path to reach her dream of riding at the Grand Prix level. In the meantime Sara plans to travel, share her experiences, and practice law.