9 Great Ranches for Thanksgiving Celebrations
Leave work and worrries behind, and let a guest ranch take care of the Thanksgiving holiday magic.
by Karen Braschayko
When Halloween frolics past and leaves fall rapidly, our thoughts turn to family time around cozy fires and glorious Thanksgiving feasts.
Of course, Thanksgiving can be a lot of work! If you'd like to pass off the shopping, cooking, cleaning, and hosting duties to someone else this year, try Thanksgiving at a guest ranch. Focus on the giving thanks and family bonding, free yourself from kitchen work, and enjoy a gourmet meal prepared by ranch chefs.
From a mountain Thanksgiving in scenic Colorado to a desert Thanksgiving in warm Arizona, varied locales make for a new family experience. A guest ranch is a great choice for a horsey break before the holiday rush sets in, a transition to the start of winter with a relaxing getaway full of rich new experiences.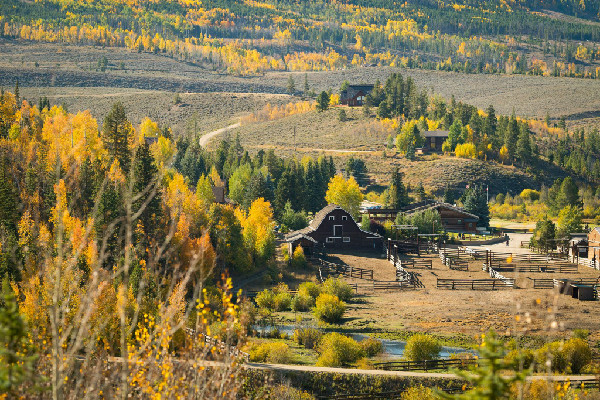 C Lazy U Ranch
Granby, Colorado
For a Western Thanksgiving with all the trimmings, C Lazy U Ranch is hosting a traditional, gourmet Thanksgiving feast surrounded by beautiful mountain scenery. Reflect on the goodness of life while the ranch does all of the work. Trail rides, football parties, visits to the spa, guided snowshoe hikes, wagon rides, archery, hatchet-throwing lessons, trap shooting, shuttle service to Winter Park Resort, family evening entertainment, parade watching, a cornhole tournament, and movie night are all available for guests to enjoy.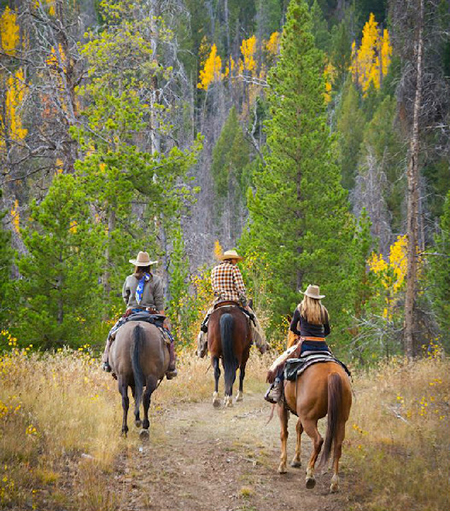 Elkhorn Ranch
Tuscon, Arizona
Located in Sabino Canyon, Elkhorn Ranch welcomes families and solo travelers alike to enjoy true family time and make new friends at their multi-generational celebration. Thanksgiving has a midday punch party and traditional turkey feast, and then horses and humans can enjoy the afternoon off. Trail ride on mountain and high desert trails, and enjoy the special workshops and holiday fun. Bird watching, a heated pool, tennis courts, and hiking are available also.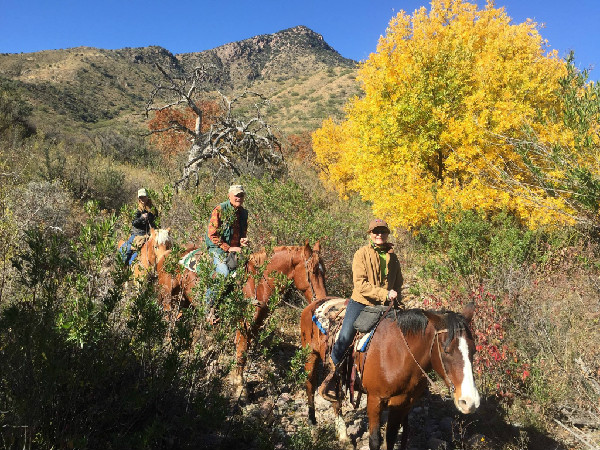 Rancho Los Baños
Sonora, Mexico
If you'd like a warmer getaway at a ranch with a wide range of eco-adventures, Rancho Los Baños has specials during Thanksgiving week. The ranch offers a special Thanksgiving Day meal and nightly Latin American wine tastings, and kids 10 and under stay free. The ranch shuttle service can pick you up and return you to Tuscon, Arizona. Trail ride up mountains, hike through canyons, and enjoy the spectacular fall scenery in a temperate climate on this 30,000-acre ranch of remote and protected desert wilderness.
The Resort at Paws Up
Greenough, Montana
For a gourmet Thanksgiving meal and a range of family-oriented activities, the Resort at Paws Up is a great choice. Hayrides, pony rides, a petting zoo, children's crafts, concerts, a mini rodeo, owl watching with a local ornithologist, touch football, family game nights, movie nights, fireside s'mores, and football parties are all available. The resort chef takes pride in creating a culinary celebration of locally-sourced fall harvest foods, and you can enjoy the meal privately in your quarters or join the magnificent feast.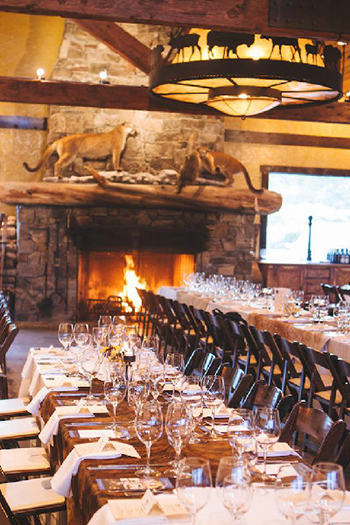 Sylvan Dale Guest Ranch
Loveland, Colorado
For crisp mountain air and a historical bent, Sylvan Dale Guest Ranch offers a getaway with old-fashioned family activities in the Rocky Mountain foothills. Horseback riding, wagon rides, butter churning, a hoedown, ranch chores, hikes, a draft horse workshop, a fly-casting clinic, cattle ranch tours, geology tours, and pioneer games are all available, as well as football on the big-screen TV. There's also a traditional showing of "The Wizard of Oz," with popcorn of course. The Thanksgiving meal is a buffet of customary favorites and many holiday desserts. Hot cider, wine service, and wood-burning fireplaces warm guests as they come indoors.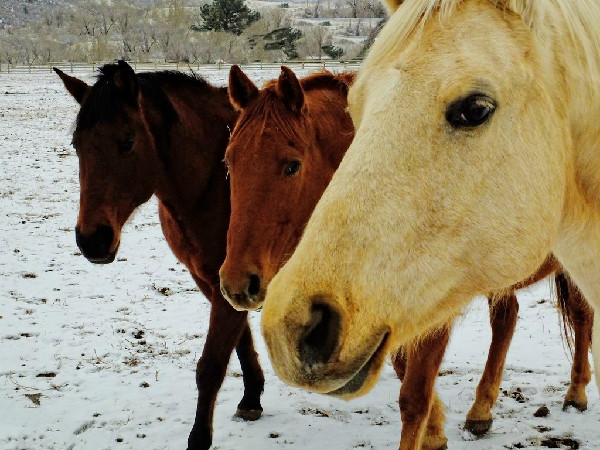 Triple Creek Ranch
Darby, Montana
Perfect for wine aficionados, Triple Creek Ranch has teamed up with Tamber Bey Vineyards for a Vintner Thanksgiving Feast. Esteemed winemakers and endurance equestrians Jennifer and Barry Waitte have selected a portfolio of wines from estate-grown fruit in Napa and Sonoma to accompany the gourmet meal. Special Thanksgiving activities include a pie-making class and using an old-school apple press to make fresh cider. Mountain trail rides, hiking, snowshoeing, archery, sapphire panning, and off-ranch Western adventures are available too.
White Stallion Ranch, Tombstone Monument Ranch, and Rancho de la Osa
Arizona
Have a unique Thanksgiving adventure on three ranches in southeastern Arizona. This special package includes trail rides, an exhibition rodeo, swimming pools, guided hiking, evening entertainment, a chuckwagon breakfast, team penning, shooting, archery, fat tire bikes, tequila tasting, a shopping ride to downtown Tombstone, and a beer and Cheetos ride. Begin at White Stallion Ranch, move to Tombstone Monument Ranch, and end the journey with Thanksgiving dinner at historic Rancho de la Osa, with all transfers included.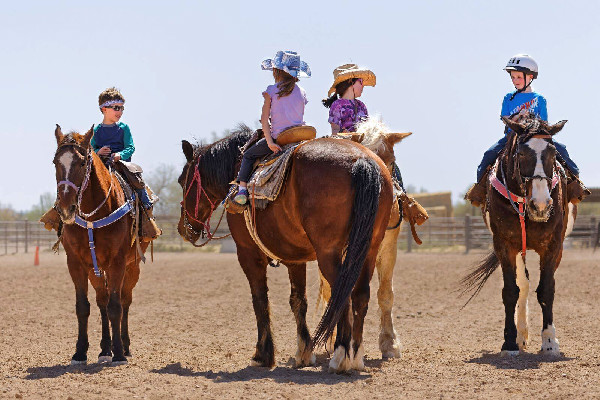 Learn about these ranches and more in the Equitrekking Vacation Guide and Top20Ranches.com.
Karen Braschayko is a freelance writer and horse lover who lives in Michigan.