5 Things to Do in Middleburg in Virginia Hunt Country
Learn about the horsey village of Middleburg in the heart of Virginia Hunt Country and the best things to do during your visit.
by Darley Newman
Middleburg is the unofficial capital of Virginia Hunt Country. This charming village is dotted with brick and stone stores, independent shops, and restaurants, many with an equestrian theme. White picket fences and stone walls dissect the surrounding area's horse farms, where Olympic hopefuls and well-heeled equestrians stable their mounts. Battlefields remind one of this area's significance during the Civil War, and well-preserved colonial architecture reveals the town's prominence as an eighteenth-century coach stop.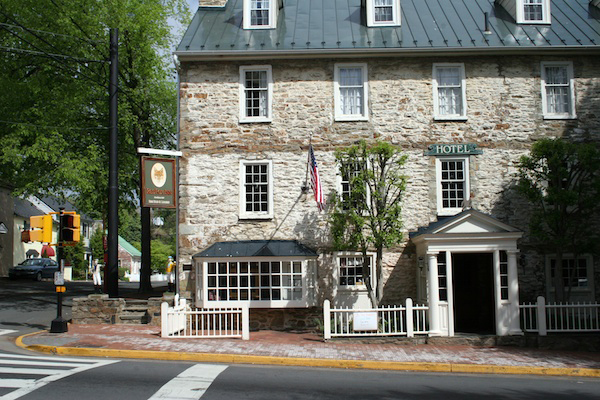 The Red Fox Inn in Middleburg.
As early as the 1730s, Middleburg was a resting point halfway between Alexandria and Winchester on the Ashby Gap trading route. The town was then known as Chinn's Crossing, after Joseph Chinn, George Washington's first cousin. Chinn owned a popular tavern and inn for travelers, Chinn's Ordinary, and inherited 3,300 acres in the area. In 1787 Chinn sold 500 acres to Revolutionary War hero Leven Powell, who named the area Middleburg because of its strategic location on the trading route. Strolling Washington, Madison, Jay, Liberty and Federal streets, one might give a quiet acknowledgment to Powell, who named these streets with his mind on the new nation's future.
Since the early 1900s, people have traveled to Middleburg to participate in steeplechases and foxhunts. It was in Middleburg that John F. Kennedy spent weekends during his presidency and Jacqueline Kennedy rode in area hunts. Washington Street, one of the main thoroughfares, caters to such visitors and is lined with equestrian-inspired apparel shops, antique stores, and cozy historic restaurants.
People are still passing through Middleburg, many to soak in the essence of this quaint area. With history, shops, restaurants and horse culture, Middleburg is the perfect town for a non-riding equestrian escape.
5 Great Things to Do in Middleburg
1. Horses!
Middleburg plays host to a variety of horse shows throughout the year. Whether you're an equestrian or not, you can attend and get your horsey fix.
Each September, the Middleburg Classic Horse Show at the Morven Park show ground features top horses and trainers. One of the premier hunter competitions, spectators line the hill overlooking the show rings, often with a picnic, to watch the popular Saturday afternoon classic.
The annual Hunt Country Stable Tour takes places in May. On this self-drive tour, participants may visit some of Hunt Country's most illustrious stables and training facilities located in Middleburg and Upperville. (Read about our adventures on the Hunt Country Stable Tour.)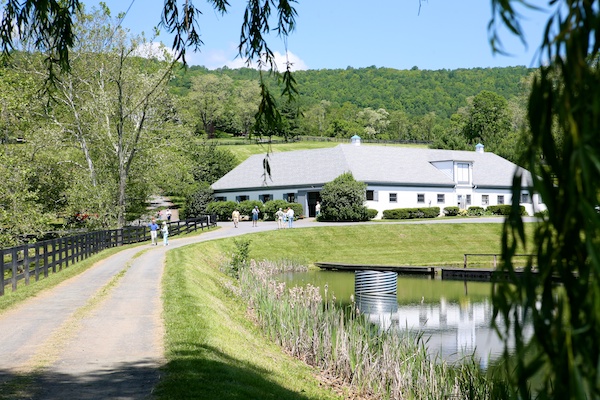 Trappe Hill Farm, a stop on the Hunt Country Stable Tour, is home to a variety of horses, including Thoroughbreds and retired horses.
Taking place each June, the Upperville Colt & Horse Show is touted as the oldest horse show in the nation, dating back to 1853. A full seven days, this horse show involves over two thousand horse and rider combinations from young children on ponies to leading Olympic and World Cup riders and horses. (Read about our adventures at the Upperville Horse Show.)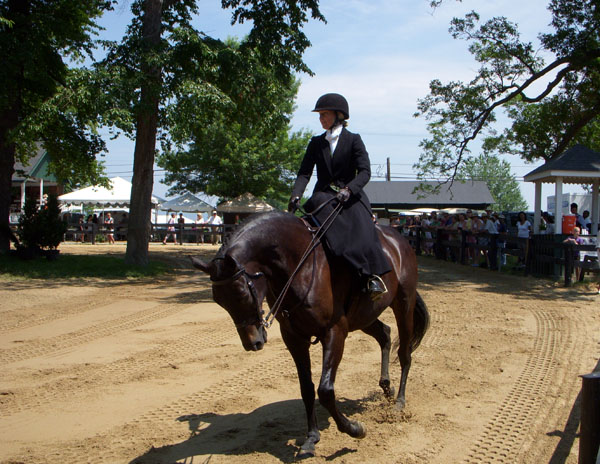 Riding Sidesaddle at the Upperville Horse Show.
2. History
National Sporting Library & Museum - This free horse museum is dedicated to preserving and sharing the literature, art, and culture of horse and field sports. There are over 24,000 books and works of art in its collections, covering equestrian and field sports. The museum frequently hosts events.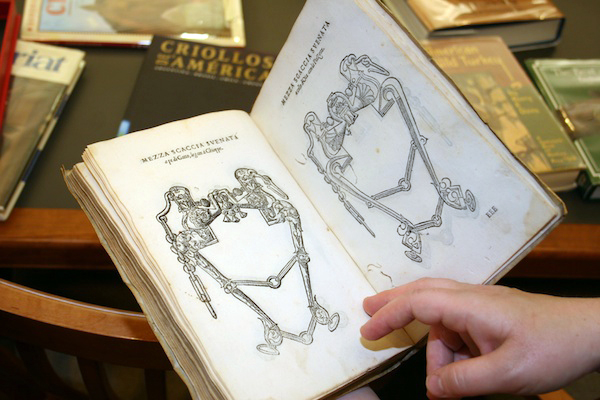 Studying up at the National Sporting Library.
3. Food
Red Fox Inn- Dating back to 1728, this historic inn and restaurant still operates much as it did when it was Chinn's Ordinary, welcoming visitors to sleep and dine in an updated eighteenth-century country inn. Notable past visitors include George Washington, President Kennedy and Elizabeth Taylor. Jacqueline Kennedy Onassis frequently stayed at the Inn during foxhunting holidays. We dined here on our visit to Middleburg. If you do, try the peanut soup, a longtime staple of this historic tavern.
Video of Red Fox Inn, Middleburg.
4. Shopping
You'll find great independent stores in Middleburg with art, clothing, jewelry, home furnishings, antiques, equestrian apparel and books.
Wylie Wagg Pet Boutique- Feel free to stroll the streets of Middleburg with your pooch. They are welcome, and there's usually plenty of water bowls and treats for them outside of shops along the way. If you are a cat or dog owner, consider stopping in this cute shop devoted to healthy and eco-friendly options for four legged friends. You'll find pet food, treats, toys and even apparel.
Middleburg Tack Exchange- One of a few stores in Middleburg devoted to equestrians, the Middleburg Tack Exchange is a consignment tack shop for the English riding enthusiast. Peruse new and used frock coats and hunt jackets, hunt caps, top hats, hunt flasks and more.

The Fun Shop- Dating back to 1956, this unique, family-owned shop is a great place to search for reasonably priced souveniers, gift items with a Hunt Country flair and much more.
5. Vineyards
There are a variety of vineyards surrounding Middleburg that are open to the public. You can stop by the contemporary barn and a tasting bar at Barrel Oak Winery to sip a variety of reds and whites, including the popular Chocolate Lab Dessert Wine. This vineyard hosts events, including live music. Boxwood Winery harvests their grapes by hand and produces red wine in three styles in the Bordeaux tradition. Chrysalis Vineyards welcomes guests to try wine from Virginia's native Norton grape, as well as cheese plates. Learn more about Middleburg Vineyards.
Video with a variety of things to do in Middleburg.