5 Great Equestrian Communities- #4 Tryon
Horse lovers have specific requirements when searching for a place to live for them and their equine companion. Tryon, North Carolina ranks in our top five equestrian communities for horse enthusiasts. Learn about life in the mountains of North Carolina inTryon.
by Claire Caldwell
Tryon, NC
Home for the nature and mountain lovers seeking great area trails and diverse horse farms.

Located in Western North Carolina in Foothills of the Blue Ridge Mountains, Tryon is a small town with rich equestrian heritage, great area trails and a myriad of quaint shops, art galleries and restaurants.
Tryon once served as an Olympic horse-training site for the US equestrian teams. Since 1928 the "globally-famed" Tryon horse statue, situated at the center of downtown, has served as a reminder of how integral horses are to the town's legacy.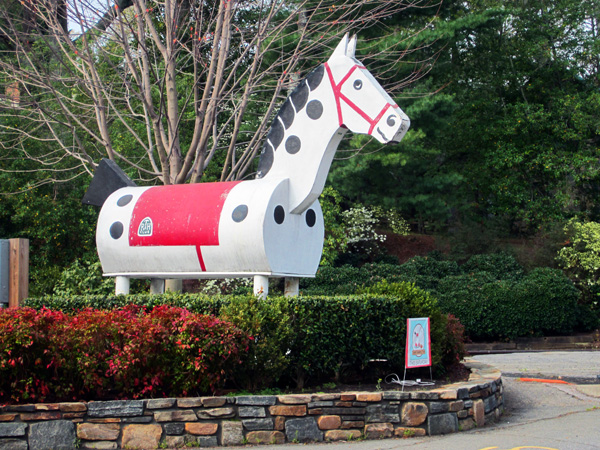 Morris the Horse, the symbol of Tryon, can be seen on area mailboxes.
For modern-day equestrian fun, visit the Foothills Equestrian Nature Center (FENCE). Spectate for A-rated Hunter/Jumper events, cross-country and three-day events and driving events over a 380-acre nature preserve. In addition to a nature center, hiking trails, a pond and picnic areas, there's all-weather footing in three lighted showrings (including a covered arena) and a popular therapeutic riding program.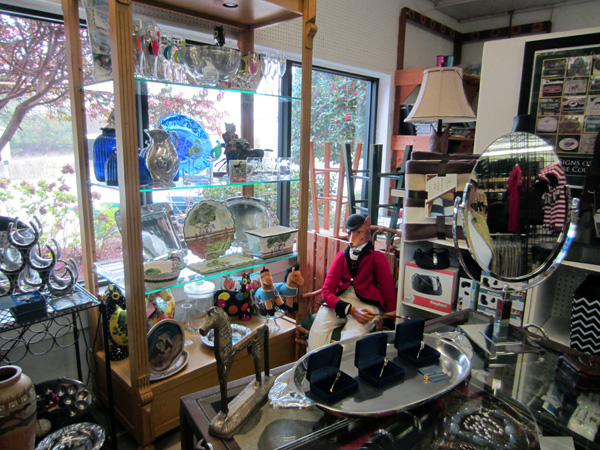 The Farm House, an equestrian tack and apparel store located right over the border in Landrum, SC, has been serving Tryon area horse lovers for over 30 years.

As a long time resident who has seen many changes in equestrian communities around the country notes, "We're not Aiken, and we're not Ocala and we're not Middleburg. We're Tryon and we think our horse heaven is just that…. heaven."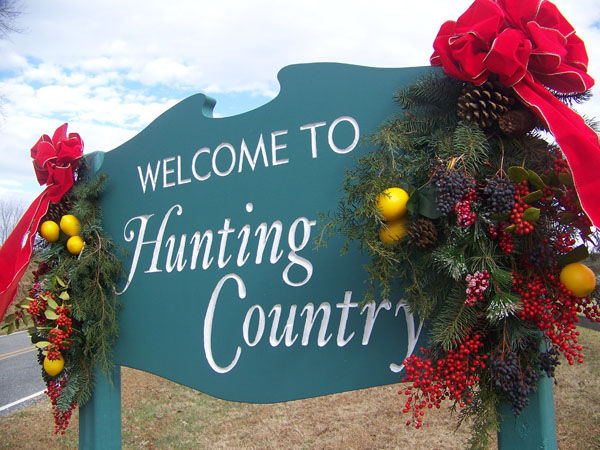 Learn more about Tryon County at TryonHorseCountry.org and OurHorsesMeanBusiness.org

If you are seeking a moderate climate, do not hastily cross Tryon off your list. This small mountain town is milder than its neighbors because it is located in the "thermal belt," an area where freezing occurs less frequently than at higher or lower altitudes.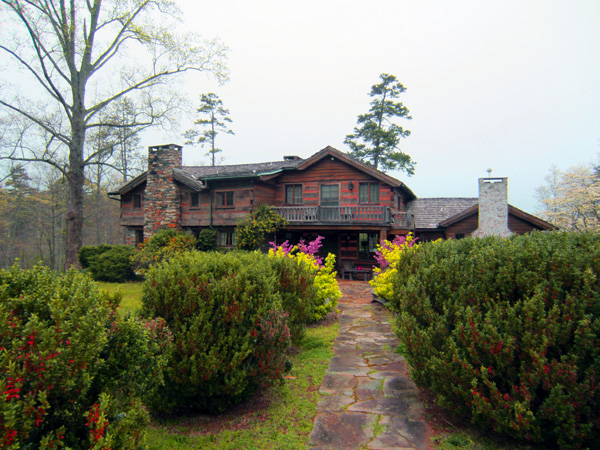 A unique Tryon home designed by Carter P. Brown, a Michigan innkeeper and equestrian who came to Tryon in 1917 and began promoting the area's equestrian pursuits.

Author Bio: Claire Caldwell is a freelance journalist with a Bachelor's Degree in English Literature and French language from American University in Washington, DC. She is an avid world traveler, having lived in the United States as well as Europe she has also spent time in the Caribbean and Northern Africa. While living in Paris, France, Claire blogged about the differences between linguistic and cultural traditions between America and France as well as about hot-spots and tips for traveling to the City of Lights. She has also worked for the women's travel site, Pink Pangea, blogging about safe ways for women to travel the world independently.