5 Great Equestrian Communities- #2 Ocala
A great equestrian community topping our list is Ocala, Florida. Learn about horse lovers opportunities in this vibrant area of the Sunshine State.
by Claire Caldwell
Ocala, FL
Vacation from the comfort of home, for all experience levels and a variety of equestrian education and traiing opportunities.

If you are looking forward to nothing more than retiring to sunny Florida with your horses, we've got the spot for you: Ocala, FL. This Central Florida town, located in Marion County, welcomes equestrians of all abilities, with activities tailored to all levels of experience. A center for the U.S. Thoroughbred industry, a diverse selection of other horse breeds reside in Ocala and many competitive riders visit Ocala for competitions.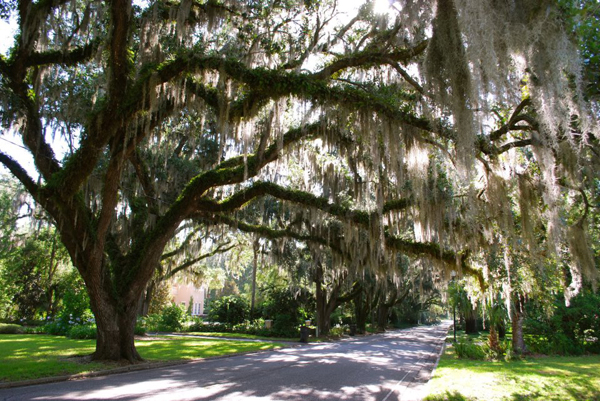 Photo credit: City of Ocala.
During the winter, Ocala comes alive with The Horse Shows in the Sun Florida show series or HITS. Top riders compete in this multi-week competition. Year-round events take place at the Florida Horse Park. Spectators may enjoy CDE (Combined Driving Events), dressage, evening, hunter/jumper, polo, trail riding and even foxhunting.

For novice or experienced riders looking to take in the Florida Horse Park on horseback, you can saddle up with Cactus Jack's guided trail rides. These rides wind through the Florida Horse Park and the Ocala Greenway Trail System with scenic views of Floridian pine forests and oak hammocks.
You can also kick back and relax on an Ocala Carriage Tour through the countryside or learn to drive a horse drawn carriage at The Grand Oaks. The Florida Carriage Museum is here, boasting one of the world's largest private collections of antique carriages.
Photo credit: City of Ocala.
There are several national and state parks and trails where intermediate and advanced riders can enjoy horseback treks, including the Ocala National Forest, the Cross Florida Greenway, the Withlacoochee State Forest or Goethe State Park. The Ocala National Forest, the second largest national forest in the state, offers nearly 100 miles of designated riding trails and the historic Doe Lake Recreation Area, complete with hitching posts. Nearby, Fiddler's Green Ranch, which borders the Ocala National Forest, offers guided trail rides on your horse or theirs.
Needless to say, Floridia's weather is some of the nation's best with summertime highs of 90 degrees and wintertime lows rarely dropping below freezing.
Read about our #3 pick for equestrian communities Aiken, South Carolina and our #1 pick Bend, Oregon.
Author Bio: Claire Caldwell is a freelance journalist with a Bachelor's Degree in English Literature and French language from American University in Washington, DC. She is an avid world traveler, having lived in the United States as well as Europe she has also spent time in the Caribbean and Northern Africa. While living in Paris, France, Claire blogged about the differences between linguistic and cultural traditions between America and France as well as about hot-spots and tips for traveling to the City of Lights. She has also worked for the women's travel site, Pink Pangea, blogging about safe ways for women to travel the world independently.