48 Hours in Aiken for Horse Lovers Continued
Day Two in Aiken for Horse Lovers! Enjoy out of the saddle adventures.
by Darley Newman
On your second day in Aiken, enjoy equestrian pursuits out of the saddle. Again, check out what events may be going on during your visit, but try to also fit in the below fun things for horse lovers in this charming Southern town.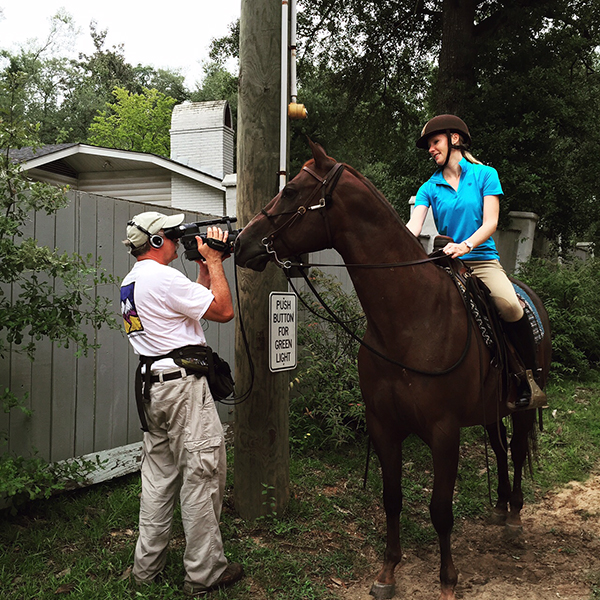 About to cross Whiskey Road. We had to film pushing the crossing signal, as it's perfectly situated for the rider.
Morning
Though Aiken is a top place for riding and equestrian sports, you don't have to mount up to enjoy the area's rich equestrian culture. For out of the saddle equestrian adventures, start your morning at the Clifford S. Gerde Carriage Museum, where you can walk among a small, but impressive collection of surreys, carriages and buggies, including a Pony Phaeton. This museum gives you a sense of Aiken's long history as a winter colony and includes carriages that visitors like the Vanderbilt family would have ridden into town.
Checking out the antique carriages.
Walk under 100 year old live oaks Hopeland Gardens, a 14 acre estate which was opened in 1969 as a public garden, to reach the Aiken Thoroughbred Racing Hall of Fame and Museum. Racing silks, photography, trophies and winning horses are on display. I found it amusing the read about each horse and their winnings. To be in the Hall of Fame the horse must have spent some time during its racing career in Aiken and have won an Eclipse Award.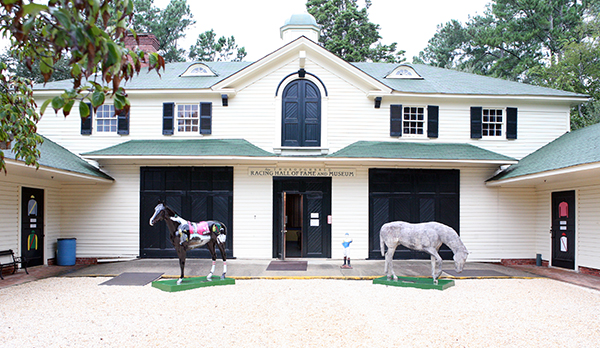 The pretty and informative Aiken Thoroughbred Racing Hall of Fame and Museum.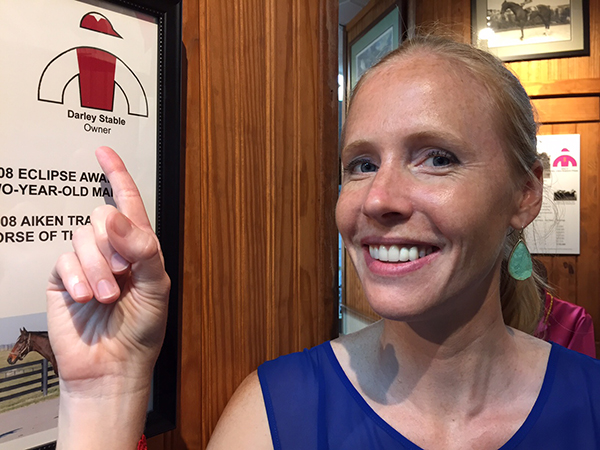 Happy to see Midshipman, a Chestnut Colt owned by Darley Stable, my namesake, featured in the Hall of Fame!
Lunch
Eat at Betsy's on the Corner, which has the feel of an old-fashioned soda fountain. The fried chicken is really good and Betsy and her staff make milkshakes. Don't leave without one!
Milkshakes at Betsy's on the Corner... an absolute must!
Afternoon Aiken Fun
Take a walk through downtown Aiken, checking out shops and restaurants. Stop in Cyndi's Sweet Shoppe for a sugar rush. This adorable candy store houses old-time candy that will bring you back, including pop rocks (for us 80's kids)….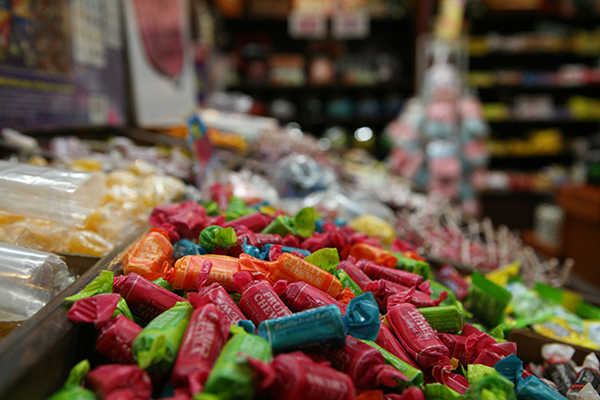 Retro candy at Cyndi's Sweet Shoppe.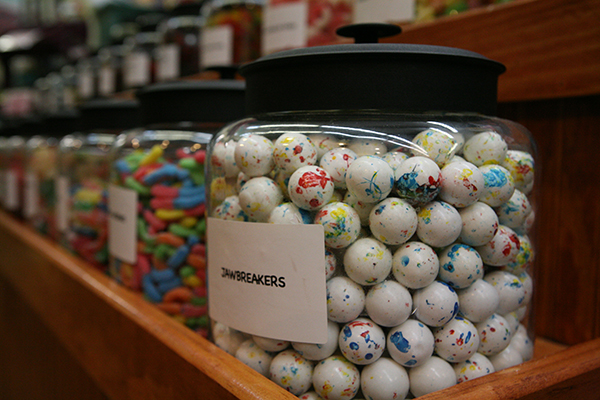 Remember Jawbreakers! This candy store will jog your memory.
Enjoy other unique, independent stores on Laurens Street like Aiken Dry Goods, Plum Pudding, an upscale kitchen and gourmet food store, Lionel Smith, a gentleman's shop, Nandina Home and Design, Equine Divine, all-things equine, Downtown Dog, the downtown store for dogs and people who love them; Re-fresh, Southern art and a jumble of art-full gifts and more.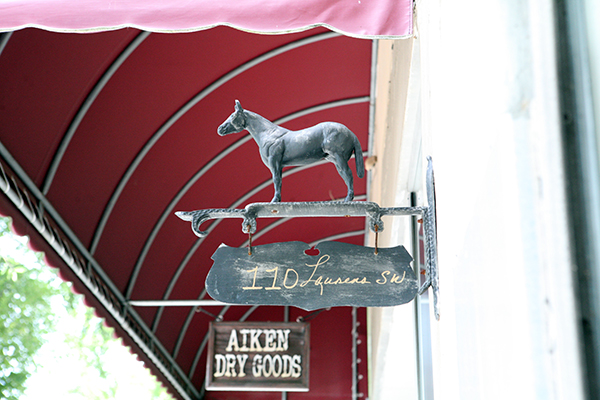 Downtown shops, many of which have a horse theme.
Dinner
Check out Magnolia Café, which uses local, organic ingredients. Pick up something to bring to friends back home here from their selection of specialty market items including, local honey, organic beer and wine and a few unique odds and ends you can't find anywhere else. Or dine at The Willcox, where a diverse selection is on the menu.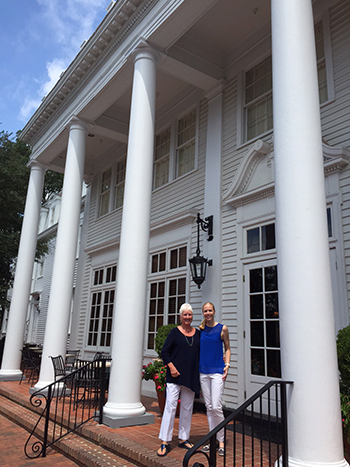 Lifelong Aiken local Judith Burgess picks me up at The Willcox for a downtown walking tour.
Where to Stay
The WIllcox
The Inn at Rose Hill
The Carriage House Inn
Horse Rentals in Aiken
Seahorse Stables
547 Two Notch Road
Aiken SC, 29801
(803) 500-1441
More Resources
Visit AIken's website has more listings for things to see and do, including special events.