10 Things to Love About California Ranch Vacations
From working ranches to ranch resorts, California is a big state with diverse choices for ranch vacation experiences. We've picked ten reasons why we like ranch riding in California. Read on!
by Darley Newman
From wine country to redwood forests to the coast, California's diverse terrain and ecosystems have a lot to offer travelers. Add to that California's rich ranches with their history, scenery and Western hospitality and you've got a great vacation. Check out 10 things we love about California ranch vacations and get excited to get in the saddle.
Moving the cows through the lane from Chimo to Castro with Rankin Ranch.
#1 California Cowboys & Playing Cowboy
Ranches like Rankin Ranch, a historic cattle and guest ranch located in California's Tehachapi Mountains, share an authentic working ranch experience with guests. The Rankin Family raises White Face Hereford cattle just as their ancestors did 150 years ago and invite travelers of all ages, including kids, to saddle up, feed the animals, fish, hike and have a ranch and agritourism adventure. Travelers meet and interact with California cowboys.
#2 Ranch Raised Horses
Many California ranches raise and train their own horses, the hallmark of a good dude string. Ranches like Marble Mountain Guest Ranch treat their horses like family and have mounts for all levels, including advanced riders.
#3 World Class Wines
On your ranch vacation at Alisal Ranch in Santa Barbara County wine country, guests can combine riding horses with vineyard tours. A 10,000-acre working cattle ranch, Alisal also spoils guests with treatments in their spa and is a top pick for riders looking for romance.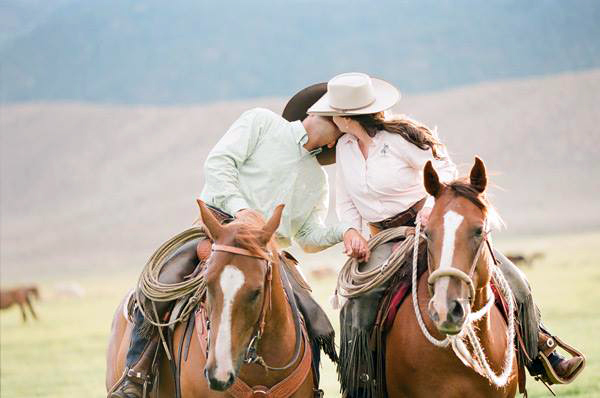 The Wine & Romance Package is one of a few specials that Alisal Ranch offers to guests.
#4 Family Atmosphere
The Rankin Family at Rankin Ranch has been ranching for generations, and hanging out with 4th, 5th, and 6th generations of the family is part of your stay. They promote a family-friendly atmosphere and welcome guests to immerse themselves in their Western lifestyle, something unique in today's world.
#5 California Fresh
California may be known for In-N-Out Burger, but it's also known for a bounty of fresh fruits, vegetables and meats, many of them organic. Ranches like Marble Mountain Guest Ranch in Northern California come alive with wild flowers, greenery and gardens brimming with spring goodness. Strawberries, cherries, spinach, snow peas, kale and herbs of every kind may be on your plate at this California ranch, making you feel healthy, alive and closer to nature after time on the trails.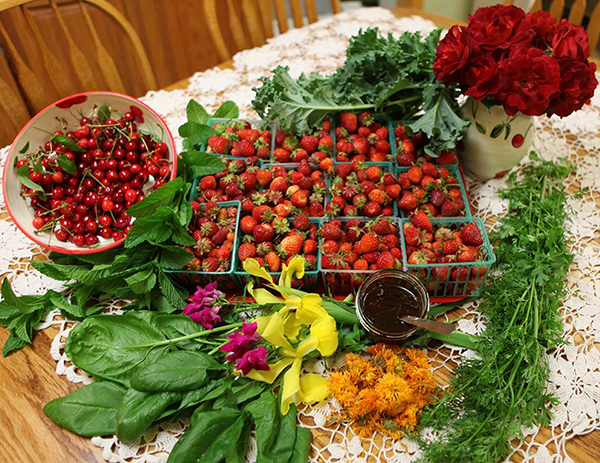 The spring harvest at Marble Mountain Guest Ranch in Somes Bar, California.
#6 Multi-Sport Adventures
California ranches offer diverse activities ranging from golf to whitewater rafting, making them a good choice for groups of travelers with different interests and vacation goals. Play 18 holes at Alisal Guest Ranch, before white water rafting, fishing, and trying shooting sports at Marble Mountain Ranch.
#7 Children's Programs
California ranches attract multiple generations of families traveling together, including young kids. Rankin Ranch in particular has a strong Children's Program, with trail riding, horsemanship, arts and crafts, nature hikes, scavenger hunts, and more.
#8 Scenic Drives
Getting to ranches in California is an experience in itself. Ranches like Marble Mountain Ranch in Northern California have suggested scenic drives, which give ideas on vineyard stops, cool small towns, redwood excursions and more.
#9 Diverse Trail Riding
From mountain treks at Marble Mountain Ranch in California's North to shaded hillsides, past grazing cattle with Alisal in California Wine Country, California's ranches bring an astounding level of diversity. You won't get bored on these rides!
#10 California Sunsets
This photo says it all. There's something about seeing the sun set on your vacation that can make you take a step back and begin to truly enjoy your time away. Sunsets in California are vibrant and memorable, especially when from on horseback.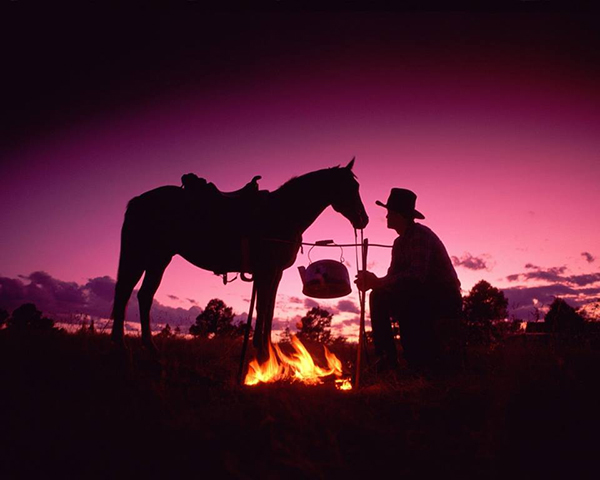 Stunning cowboy sunset from Alisal Ranch.

Learn more about California dude ranches and check out top ranch travel deals.