Wales Horse Riding the Brecon Beacons
Horse trekking in the remote and spectacular Brecon Beacons in Wales
The Brecon Beacons National Park in Wales is a great place to explore on horseback. This park has been awarded the British Horse Society Access Award for the National Park most active in opening up equestrian routes. I trekked out to explore the wide open spaces with Sian of Tregoyd Mountain Riders, a local stable with direct access onto the Black Mountains near Hay on Wye. My very reliable, pretty much bombproof horse named Burgess, a Welsh Cob, led me through lush, green countryside. I was in a true storybook riding setting!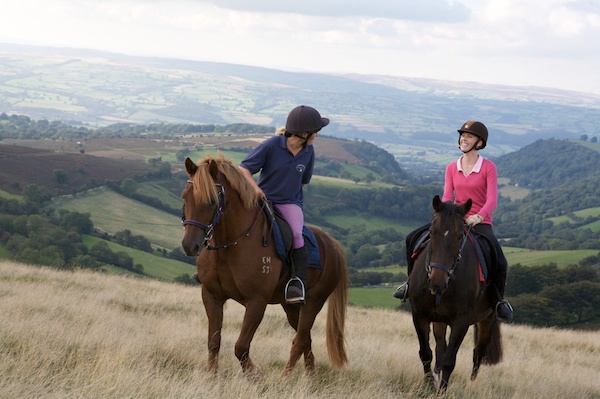 We stayed Tregoyd's B and B, where riders can sleep after day long or multi-day treks to the surrounding area. You can bring your own horse or if you are like me and coming from the U.S., you can ride one of the many nice horses at Tregoyd. We did a lot of climbing up into the mountains to take in views of the countryside, so if you are bringing your horse, you'll want to have him in shape for this kind of trekking.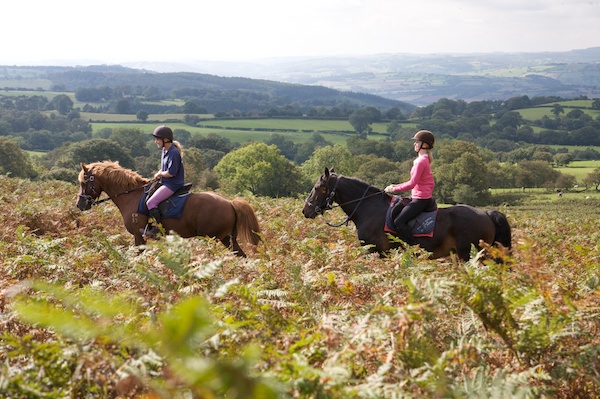 We passed over a small stream before getting to a grassy area, where we warmed up with a few nice canters, before climbing higher up. We passed through moors and fields and the views of the surroundings just got better and better.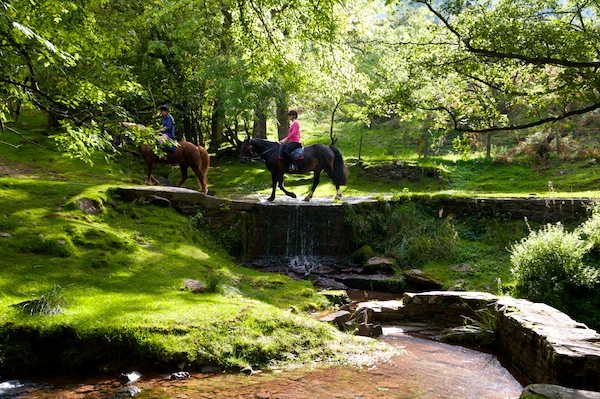 Walking through a field of sheep, we then rode through a wild area of braken and tall grass with beautiful views in the distance and another high mountain that we would climb later in the day.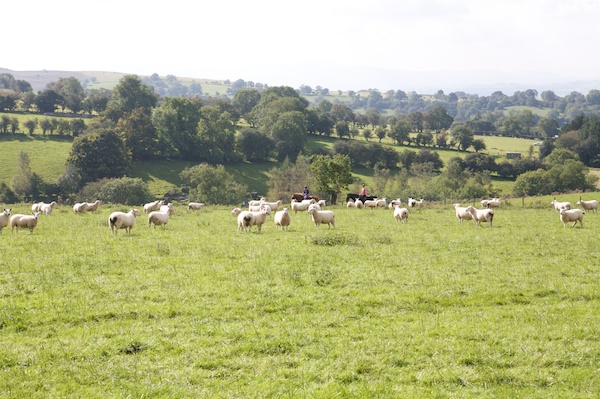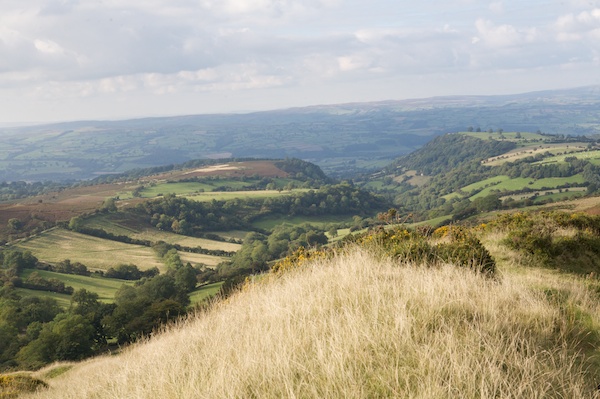 We had a lot of chances to canter on this ride, which made it fun. We let our horses have a break and had a picnic lunch by a natural spring. Lunch, even a simple sandwich, tastes especially good after time on the trails! We then climbed up to a spot where we were able to have ice cream and take in the views. No joke.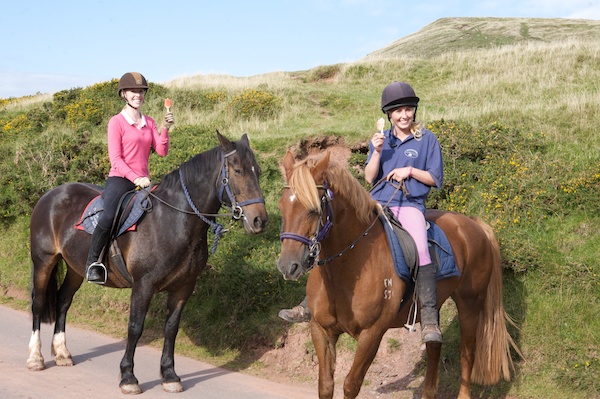 In a nearby parking lot a ways down from where we were riding, there was a good humor truck. The film crew went down and picked up some ice cream for us, so we enjoyed the stunning views (in the sunshine!) of the beautiful surrounding Welsh hills with ice cream.

Learn more about Horse Riding In The Brecon Beacons National Park, Wales on a website dedicated to it- www.horseridingbreconbeacons.com.
Learn about the Equitrekking Travel equestrian vacation in Wales.