Vermont- UVM Morgan Horse Farm
Learn about the University of Vermont Morgan Horse Farm, where Great Morgan Horses Are Bred
Steve Davis, the Director of the University of Vermont Morgan Horse Farm, is a bundle of energy, whose passion for Morgans is evident from his handshake. We were joining Steve for a tour, and I was interested in meeting a foal or two.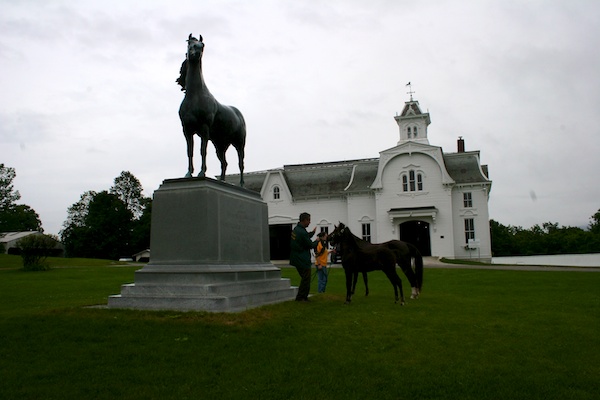 Steve took us over to UVM Opie, a three-month old bay colt, who will be auctioned off in UVM's yearly raffle in October. After seeing Opie, I purchased 10 raffle tickets.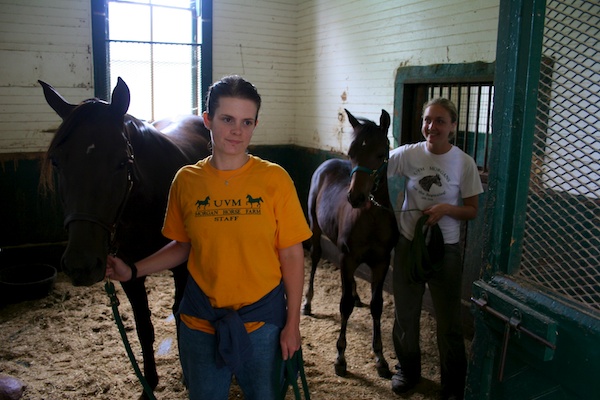 Steve has been working at the UVM Morgan Horse Farm for over 34 years, so has had a hand in naming and training many horses. He told us a bit about the training process, which starts with imprint handling at birth. This helps desensitize the horses early on. Steve demonstrated this a bit with Opie, before we went downstairs to the arena.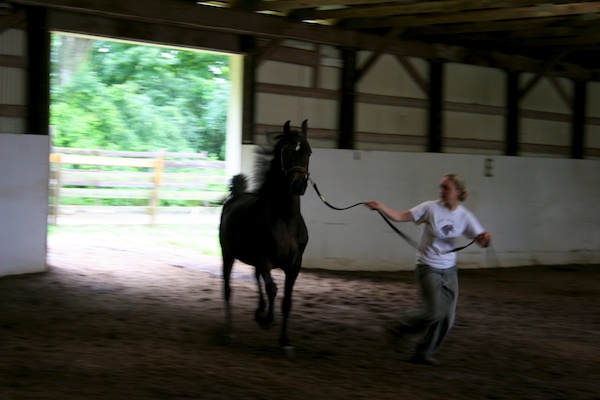 The UVM Morgan Horse Farm dates back to Colonial Joseph Battell, who assembled a herd of Morgans and started breeding them in the late 1800s. The farm is open to visitors and is housed in a beautiful white, Victorian style barn, with a lot of history. It is right outside of Middlebury, Vermont.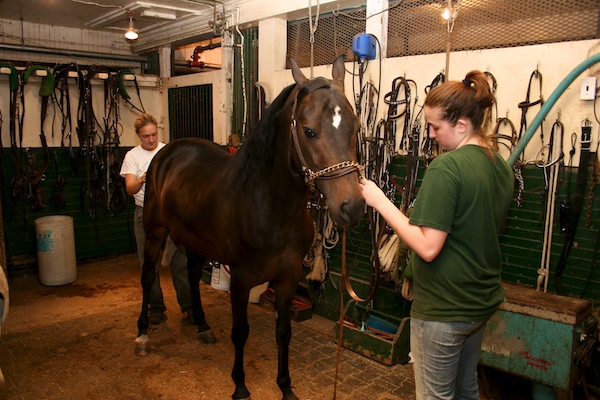 It was neat to observe Morgans' up close and get a better handle on their conformation. It was also nice to see them worked a bit in the indoor arena, where some of the apprentices were lunging them and also doing a bit of driving. Apprentices spend a year working on the farm. It is an intense year for them and a pretty special program.
Darley Newman is the host of the Emmy Award-winning Public Television series Equitrekking®, which takes viewers on horseback riding vacations around the world. Equitrekking is broadcast on PBS stations and on international networks. Watch the Equitrekking video promos and purchase Equitrekking DVDs in our Store. Learn about equestrian vacations and book horseback riding vacations at EquitrekkingTravel.com.