Turkey- Baglidere Fairy Chimney Trek
Ride horses amid Cappadocia's bizarre Fairy Chimneys on a horse trek through Turkey with Equitrekking.
We're horse trekking through Cappadocia, Turkeywith Ahmet of Kirkit Voyage. Today, we're trekking through Baglidere Valley, where there are skyscraper tall fairy chimneys.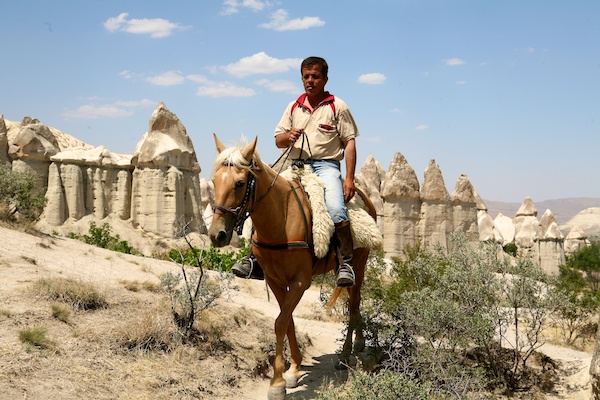 We gave our horses a break here to have lunch in the shade of a tree. There aren't a ton of trees in this part of Cappadocia and the sun can be intense in the summer. I was happy to have cold water and lots of Turkish food for our picnic lunch on the trails. We munched on juicy melon, homemade bread stuffed with cheese- a type of Turkish pizza- thin bread topped with cooked lamb, tomatoes and various spices and of course, Turkish tea.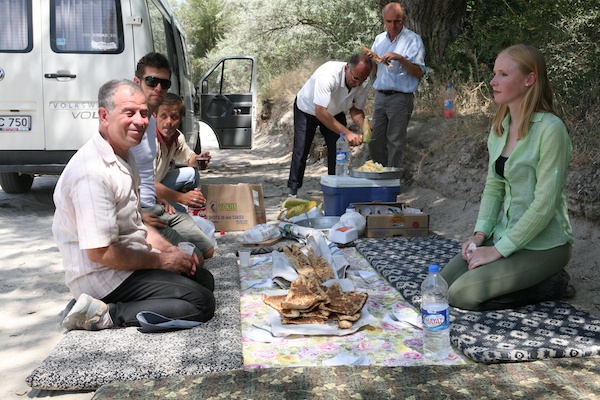 People are so friendly and generous in this part of Turkey. A man who owns a nearby vineyard offered our horses water on the trails. He had quite the funky bike. After our horses drank, we rode over to an apricot tree, where we picked sweet apricots from the branches for dessert, before continuing our trek. Everything is so natural in this part of Turkey. It's a refreshing change.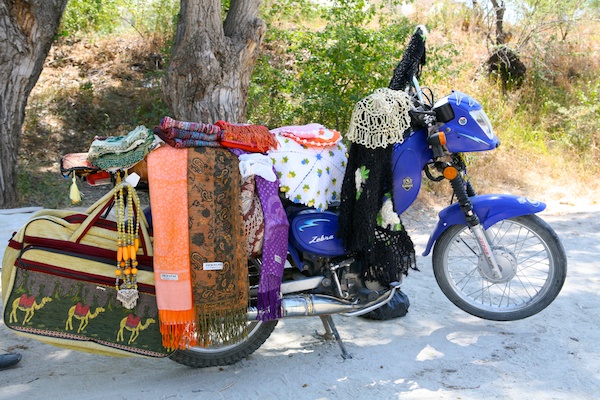 Darley Newman is the host of the Emmy Award-winning Public Television series Equitrekking®, which takes viewers on horseback riding vacations around the world. Equitrekking is broadcast on PBS stations and on international networks in over 30 countries.

Watch the Equitrekking video promos and purchase Equitrekking DVDs in our Store. Learn about equestrian vacations and book a horseback riding vacation in Turkey.