My Top Three Romantic Horse Riding Vacations: Botswana
In honor of Valentines Day, take our photo tour through three great places to saddle up and find romance. Each day until Tuesday, I'll be counting down my top three!
I've experienced these horse rides myself and can tell you that the romance level can be off the charts, even if you're not with the love of your life. The horses mixed with the atmosphere, the food and wine and exotic locations can make for dreamy, romantic vibes.
#3 - Botswana Horse Safari
So many destinations in Botswana were romantic. There's something about being away from the modern world, falling asleep in a comfortable tent to the sounds of wildlife and eating by candlelight that begs for romance. Riding through utterly wild locations with the element of the unknown lingering (you never know what animals you're going to run into) is exciting and exotic.
Where to go: Botswana's Makgadikgadi Pans and the Okavango Delta were the most romantic destinations in Botswana for me. Here's a photo journey so you can see why.
Makgadikgadi Pans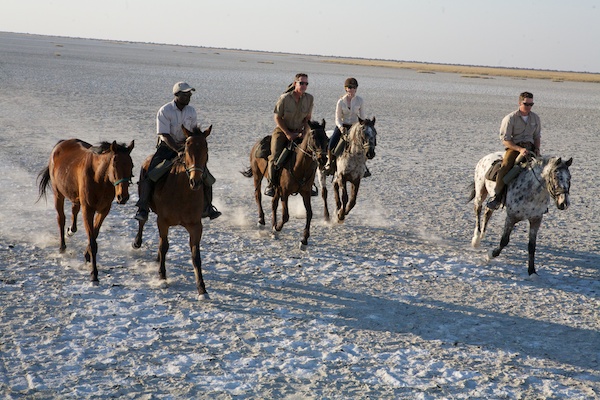 Galloping across the Pans, which can feel like you are on another planet, in the hoofprints of early explorers like David Livingstone is truly an adventure like no other.

Having a sundowner on the Makgadikgadi Pans is truly special. There is nothing to obstruct the vibrant sunset. I've never seen a sunset like this. It caused me to reflect on my adventures in Botswana and life in general. You feel small on the Pans and realize how spectacular nature really is.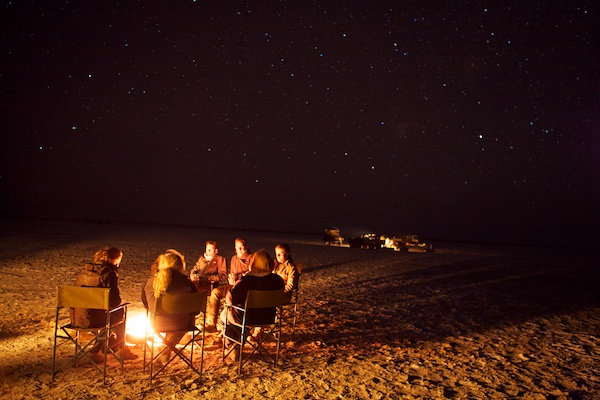 We ate outside by candlelight and then all sat around a roaring campfire. It's very quiet here and serene. During our dinner, someone brought around hot coals from the fire and put them under our chair to keep us warm!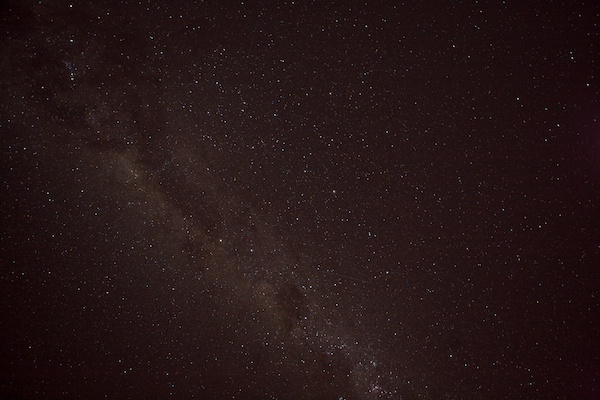 The best star gazing that I've ever experienced was on the Pans in Botswana. I saw many shooting stars as I laid in my cot under a sky full of brilliant stars. It's also chilly at night on the Pans, so if you have someone with whom you can cuddle up, you'll want to do that.
Okavango Delta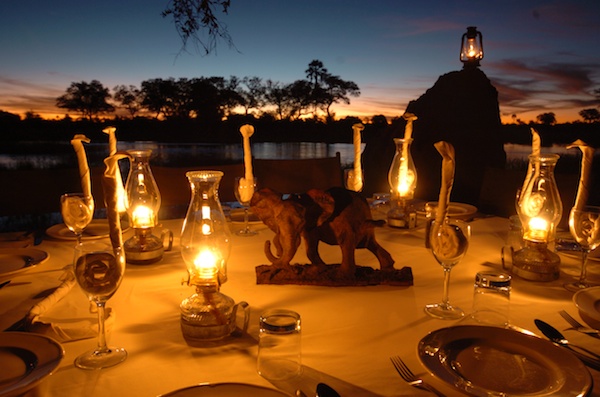 This is a typical table setting for an evening meal at Macatoo Camp in the Okavango Delta, the largest inland delta in the world. We'd eat by candlelight or kerosene lantern and always by water, as water is everywhere in the Okavango. We even had dinner one night on our own private island.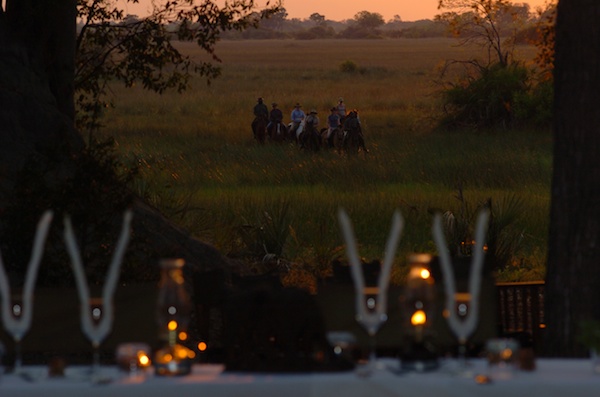 Imagine riding up to this "dining room" at sunset and listening to the night sounds of nature. I was surprised at the wonderful food in the Okavango. For being in such a remote location, they do a great job preparing diverse, tasty meals.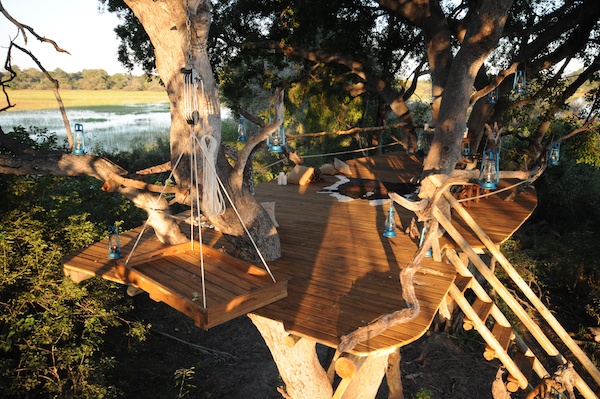 The pinnacle of romance in the Delta is this treehouse that overlooks the water. Don't be surprised to see elephants or a journey of giraffes pass you from this high point. We rode here for a treehouse brunch and encountered a few elephants along the way.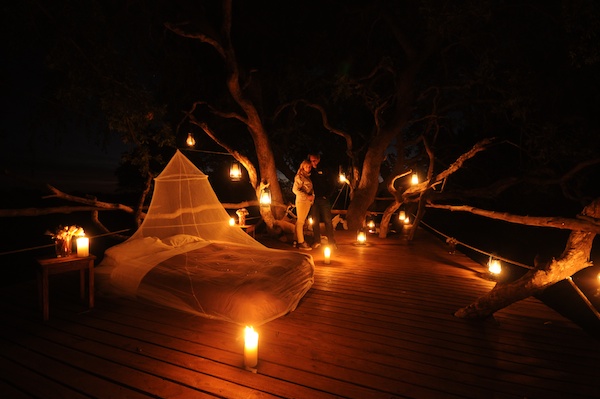 For honeymooners or couples, you can actually sleep up in the treehouse, which is transformed into your own little loft. Talk about cool!
How you can go:
Botswana Okavango Delta - Year-Round for Intermediate to Advanced Riders. 2010 & 2009 Good Safari Guide winner of Best Horseriding Safari in Africa!
Botswana Makgadikgadi Pans Horse Safari - Year-Round for Intermediate to Advanced Riders. We at Equitrekking are one of the first people to try this brand new riding vacation!
Look for it these amazing adventures this spring on PBS stations in our new Botswana episodes!
Learn more about travel to Botswana from the Botswana Tourism Organization.
Read about the #2 Top Romantic Riding Destination - Maui, Hawaii and my #1 pick in Spain.