Top 5 Ranches to Visit this 4th of July
Do you ever dream of spending your holidays on horseback? Wish you could see 4th of July fireworks from an unparalleled perspective? At these ranches, you can do all that and more (horseback riding, fireworks, and concerts, oh my!). From Vermont to California, Montana to Colorado, you are bound to feel extra patriotic this Independence Day if you go for a visit—and to have a lot of fun.
C Lazy U Ranch in Granby, Colorado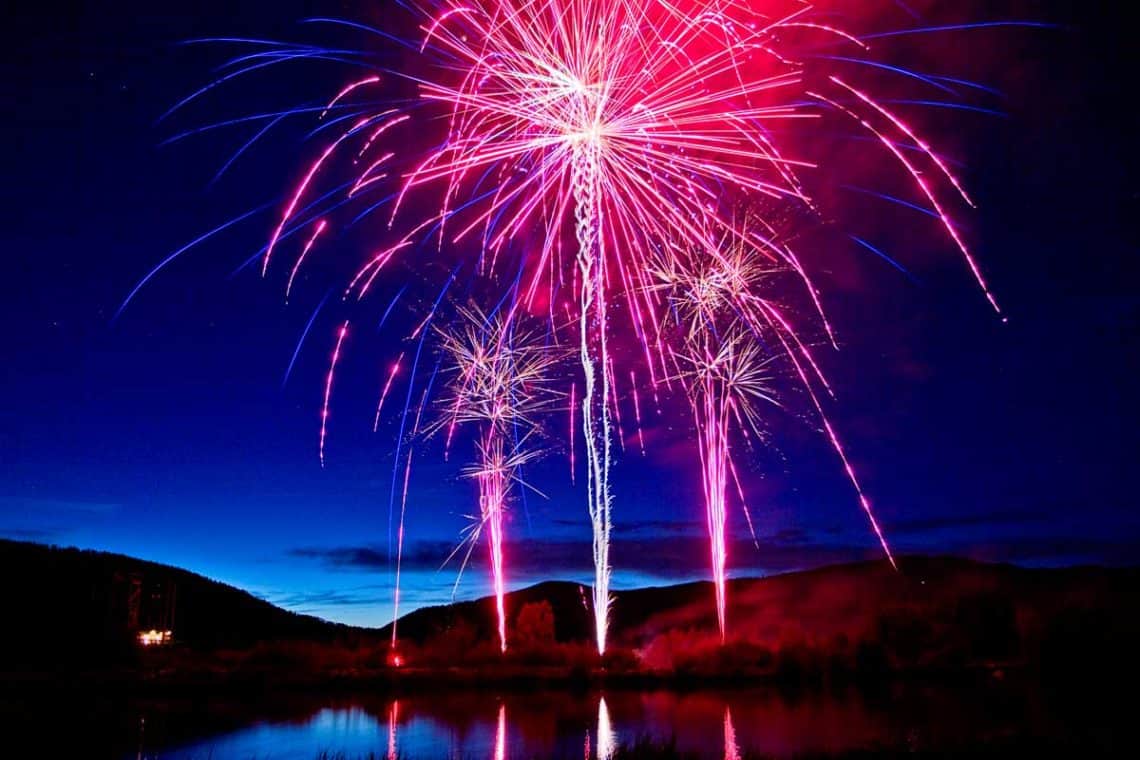 What's better than spending the 4th of July at C Lazy U Ranch on its 100th and America's 243rd birthday? For their centennial celebration, C Lazy U Ranch is offering weekly firework shows, Prohibition-era cocktail making classes, high-end spirit tasting and more from June 15 through August 17, including the 4th of July. C Lazy U's 4th of July celebration includes a parade, fireworks, and fun ranch activities such as horseback riding and fishing. C Lazy U Ranch's luxurious accommodations and gourmet food combined with the high-energy festivities Independence Day brings will definitely make for an unforgettable vacation.
The Ranch at Rock Creek in Phillipsburg, Montana
Celebrate the 4th of July at the Ranch at Rock Creek, the world's first Forbes Travel Guide five-star ranch. The 4-day long event kicks off with a Cowboy Social Hour before Ranch athletes compete in their ranch rodeo, followed by a barbeque at the Buckle Barn. At the ranch, enjoy all-inclusive adventures, such as horseback riding, fly fishing, and a ropes course. After a day of hard work, be sure to visit Granite Spa for a relaxing treatment. The evening celebration on the 4th of July includes a country carnival, dinner at Executive Chef Drage's Flagstone Grill, live music by shō-down, and, to top it all off, a stunning fireworks display. Head on over to the Ranch at Rock Creek for your best 4th of July yet!
Rankin Ranch in Caliente, California
This 4th of July, join the 5-day long festivities at Rankin Ranch! This Independence Day celebration is unlike any other: Separating the attending families into three teams with personalized uniforms (red, white, and blue), Rankin Ranch will put on an old-fashioned Olympic Games featuring an obstacle course, potato sack race, and more! The fun continues with horseback riding, "Happy Hour" and dinner at Bill and Glenda Rankin's home, and a 4th of July-themed children's pageant. You are guaranteed to have a great time getting patriotic this 4th of July at Rankin Ranch!
The Resort at Paws Up in Greenough, Montana
Thinking of visiting Montana? What better time to go than the 4th of July! Surrounded by beautiful landscape, the Resort at Paws Up is the place to be this Independence Day. With an abundance of outdoor activities, live music, cocktails, lawn games, sack races, and more. Along with those experiences, Paws Up also features float-decorating contests and parades, picnics, and a great firework show. Go ahead and book a trip of a lifetime to the Resort at Paws Up this 4th of July!
Mountain Top Inn & Resort in Chittenden, Vermont
Venture over to Vermont's Mountain Top Inn & Resort for this spectacular one-night-only event! What makes this celebration unique is the day it is being held: Monday, July 1st! Enjoy the Vermont Symphony Orchestra's annual outdoor concert on the Mountain Top lawn. This event includes lodging, two tickets to the VSO concert, Mountain Top barbeque, and a full country breakfast the following morning. The VSO concert, starting at 7:30, is followed by a stunning firework display you don't want to miss. You should definitely consider heading up north July 1st for this one-of-a-kind show.