Teton Views at Gros Ventre River Ranch in Jackson Hole
Family owned Gros Ventre River Ranch boasts some of the most stunning views of any ranch I've visited to date. Sitting in the western themed, well-appointed main lodge, guests stare up at the Tetons, while feasting on really good cuisine, and once in the saddle, the views get even better.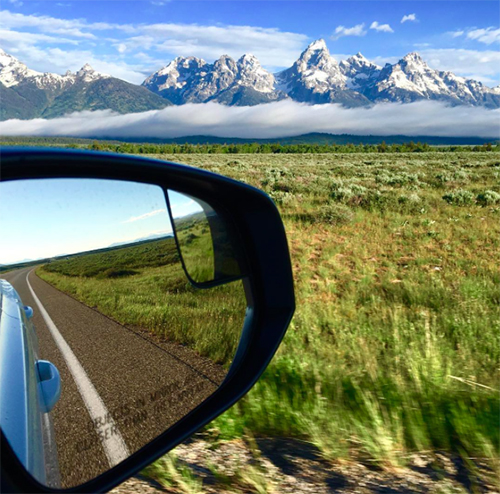 The stunning drive to the ranch.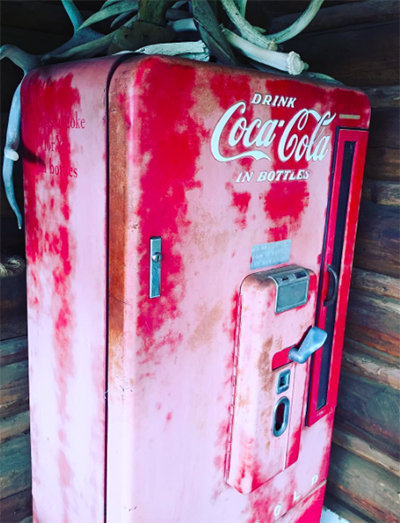 Cool retro coke machine at the stables.
After talking with young Halie McGough, who was lucky enough to grow up on this family-owned ranch, wrangler Virginia Dorsey and I took off into the Bridger Teton National Forest. Trails wind by a creek-lined meadow and a historic cabin, before meandering deep into the woods, where wildlife abounds. Our destination was high up, but with a few sprinkles at the start of our ride, we wondered if we should continue. The weather can change drastically in this area, making it important to dress in layers and be prepared for anything, even summertime hale.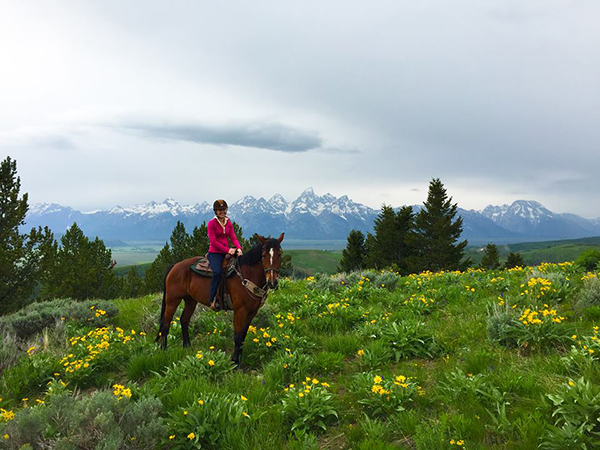 My ride in the Bridger-Teton National Forest.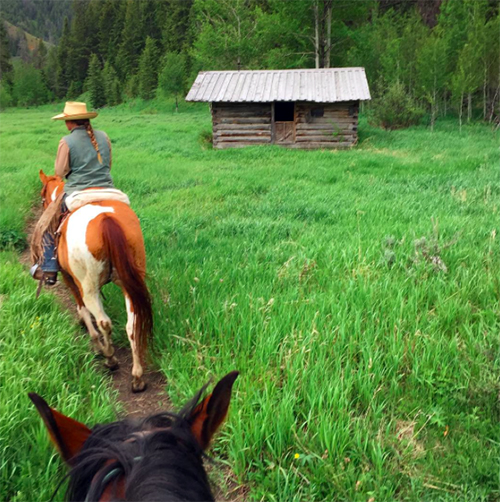 Riding by a historic cabin at the ranch.
Luckily, it held off as we hit a ridgeline, where the peaks of the Tetons stretched out into the distance and I was able to snap some of the best between the ears shots I've gotten to date. If you're seeking a guest ranch with good horses, good views and an atmosphere that speaks to the Old West with a modern flair, this is it.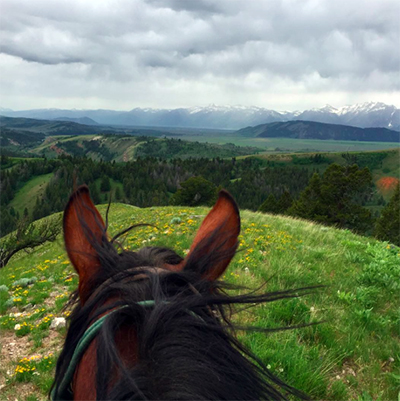 Dramatic Teton views from between the ears! The best!
Learn more about Gros Ventre River Ranch on their website, on Top20Ranches and in the Equitrekking Vacation Guide.