Rolex Kentucky Three-Day Jane Beshear Interview
Hear from Kentucky's First Lady Jane Beshear about the sport of eventing and the Rolex Three Day in video interview.
At the Rolex Three Day at Lexington's Kentucky Horse Park, I was able to meet Kentucky's First Lady Jane Beshear and get her take on the sport of eventing and what it takes for a rider to make it to and through the Rolex Three Day Competition. Often called an "equestrian triathlon," eventing is an equestrian competition with three phases–– dressage, endurance (or cross-country), and show jumping. Watch the video interview and read the transcript below.
Rolex Jane Beshear Interview Video Transcript
DARLEY NEWMAN:
We're meeting up with a very special rider, who participates in the sport of eventing herself and has been attending the Rolex as a spectator for over 25 years, Kentucky's First Lady Jane Beshear.

The horses and riders here have been amazing. Now what does it take to get to this level?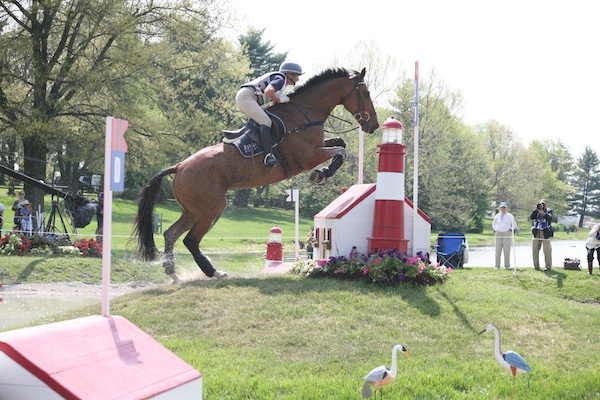 JANE BESHEAR:
Lots and lots of time. Lots and lots of practice. Both of these–– both the horse and the rider are athletes here and as we say, tremendous heart. That's the main thing. Horse has got to have heart to do this.

DARLEY:
So I've been hopping around today and I'm going to continue doing that. Is there a jump I really look out for or one that you really gets you going?

JANE BESHEAR:
Well, I think that most people that come want to see the water jumps. On one of the water jumps they do what I call the in and out when they go through the water they have to go up a mound, jump a house, come out, jump up a ledge, a mound, and go off. And so the horse has got to be able to hit those jumps just right in the right stride. They've got to be brave enough that the water doesn't bother them.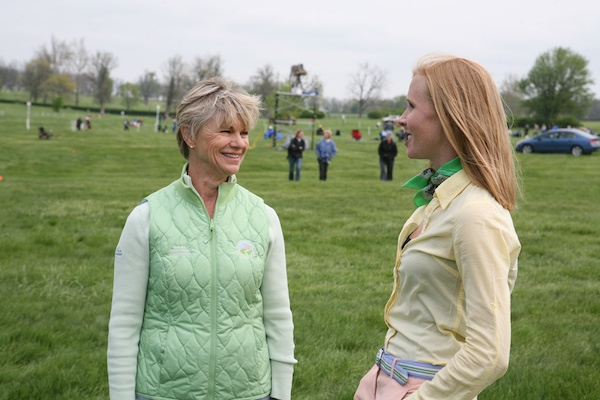 Any of the really technical jumps people want to watch because many of these people are horse–– you know they do this sport or some type of sport and they understand what it takes for these horses to be able to do this. I think every time they go out they have their heart in their throat to begin with but it's such an exhilarating sport that once you get started on this course and it's just you and this horse together as you're galloping toward these jumps and everything, and you know, you'll hear the riders pet the horses and love on their horses, cheering them on, and that's what makes this so much fun. Because it is a team.

DARLEY:
Well I'm going to head over to that water jump now.

JANE BESHEAR:
And you will love it.

DARLEY:
I want to see some splashing around.

JANE BESHEAR:
And you will hear the cheers as they go.
How you can go: The Rolex Three Day is an annual event that is open to the public. This year, in 2012, the event is held April 26-29. Learn more on the Rolex Kentucky Three-Day website.