Riding Paso Finos in Colombia Coffee Country
Riding smooth horses at a historic coffee farm, where fresh roasts and rugged terrain are on the agenda.
by Darley Newman
I wasn't expecting to ride on my visit to Hacienda Venecia, one of Colombia's top coffee farms, but when the owner, Juan Pablo Echeverri, offered me the chance to ride one of his prized Colombian Paso Fino horses, I couldn't resist. Before my ride, I'd been touring his fifth generation family farm located in Café Triangle, a region declared by UNESCO as a World Heritage Landscape because of its longtime tradition of coffee growing.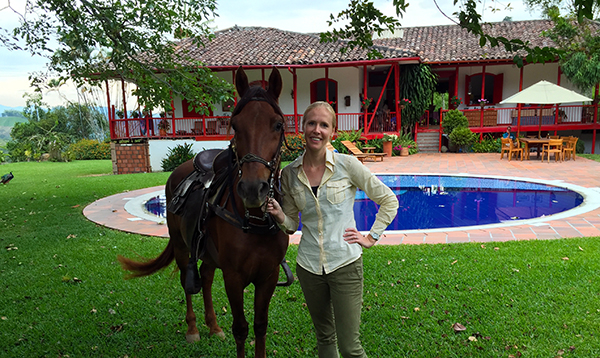 The hacienda harvests and roasts right there on the farm, so travelers can enjoy a working farm experience and try some of the freshest coffee available. Guests can even stay overnight and take workshops in making the perfect cup of coffee, barista-style. We enjoyed a lunch of traditional ajiaco, a tasty soup made with chicken, potatoes, corn, cilantro, avocado and an herb called guascas.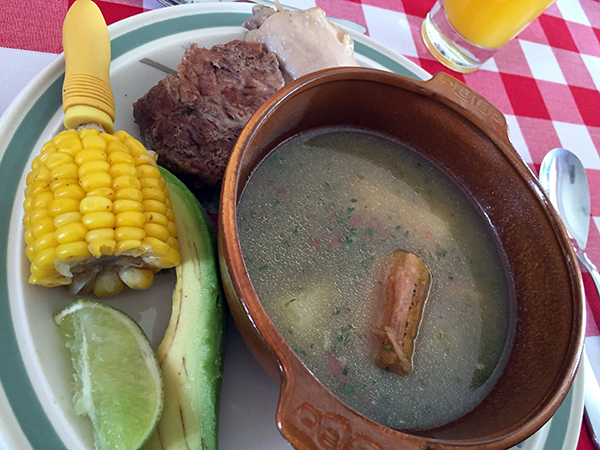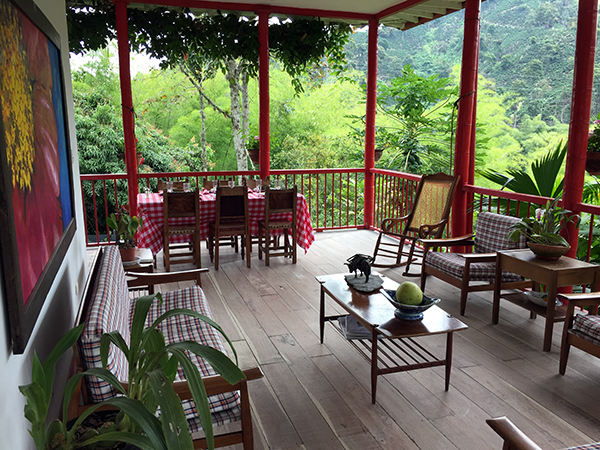 Hacienda Venecia does not have a formal riding program yet, but it's one of Colombia's many developing tourism hotspots that have riding on the horizon. Horses have long been used to travel around the rugged farmland here, and it's the smooth gait of the Paso Fino that makes getting around the farms so comfortable. There's really no better way.
A small crowd had started to gather to watch me ride and see if I could get into that four-beat lateral gait. It made me a little nervous as I mounted and took off quickly, breaking into a spirited canter. Leaning back a bit, relaxing into my tailbone and loosening my reins, I finally got into the rhythm, rocking towards the hacienda and tall palm trees. While I felt semi-confident after a few times around the grounds, I was then able to watch Juan Pablo show me how it's done, collecting his horse into a beautiful light, smooth trot or paso corto.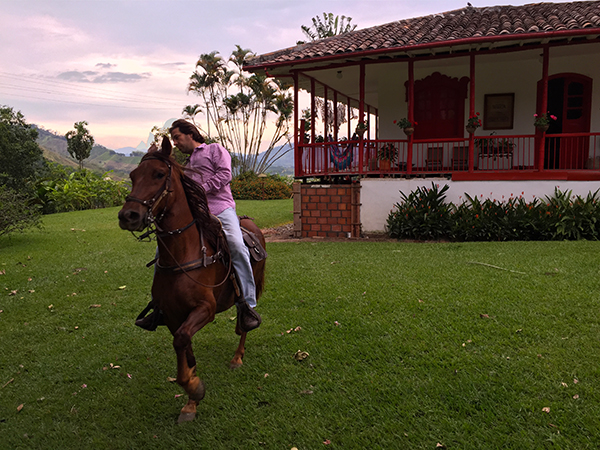 There are other places to saddle up in Colombia, including dramatic Cocora Valley and in the Honda area, but the equestrian tourism scene is new. Wherever you end up, make sure to find a well-trained Colombian Paso Fino to take you for a ride, to truly enjoy this special breed and the dramatic landscapes.