R Lazy S Ranch in Jackson Hole, Wyoming
A blogger and horse enthusiast visits the R Lazy S Ranch, which has been welcoming travelers to its scenic Jackson Hole location since 1947.
by Margaret of embeetravels
Only a mile from Teton Village near Jackson Hole, Wyoming, the R Lazy S Ranch sits at 6400 feet, and looks across to the high peaks of the Teton mountains. I had a fun filled week there riding through aspen trees, sage bushes, beside the Snake River, and up into a pine forest to the mouth of Granite Canyon. We saw lots of elk. We heard about moose and bear sightings, but didn't see any.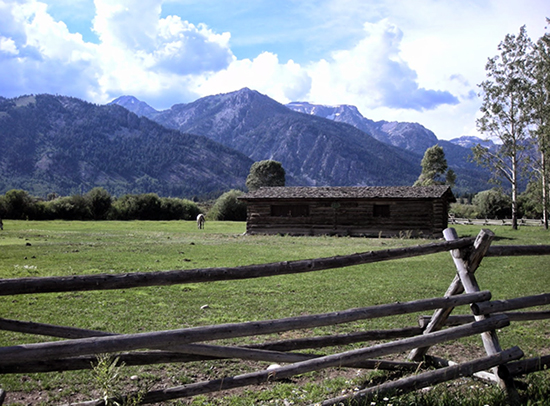 Looking west towards the Tetons. They still had patches of snow on top.
We had great weather–– only one rainstorm–– and enjoyed a breakfast ride and the next day a cookout dinner. This is the fifth ranch I've visited, and the food at the R Lazy S was the best–– truly delicious.
Late one afternoon six of us went to an open house at John Mortensen's studio, and saw his bronze sculptures, including his work in progress: a grizzly bear and her cubs; it's a commissioned piece.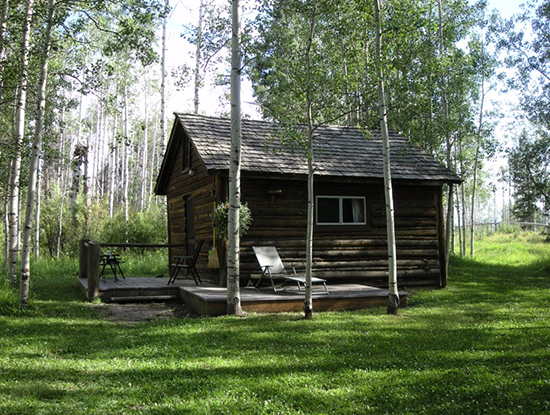 Paintbrush: my little cabin.
Friday afternoon was team penning, and my team (three of us) had the winning time for awhile, but then two other teams were faster, so we came third. Saturday morning was the gymkhana, which I participated in with two other adults and 11 kids. We played Simon Says, musical saddle pads (you had to be close to one of the saddle pads on the ground when the music stopped), had to carry a raw egg on a plastic spoon, and had various relay races. In the one I did you had to trot down the field, get off your horse, eat the M&M's hidden in the whipping cream without touching the plate, get back on the horse and trot again to your group. Such fun!
Me on Tinkerbelle at the gymkhana.
It was a wonderful week that went by too fast, with friendly people, great horses, beautiful scenery, good times and fabulous food.

Learn more about great ranch vacations in Wyoming and beyond the Equitrekking Vacation Guide and Top20Ranches.com.