Photographing the Wild Mustangs of the Big Horn Basin, Wyoming
Manuela Stefan of Graceful Horses shares beautiful photographs of the McCullough Peaks wild mustangs in Cody, Wyoming. We're excited to get an update on these horses that we filmed for the Equitrekking Wyoming episode.
For almost three years, I've been embarking on a wondrous journey. It started, like many adventures, with a strong desire–– to travel the world and photograph horses. I imagined them wild, manes flying in the air, their powerful spirit shine, their thirst for freedom–– the only guiding force.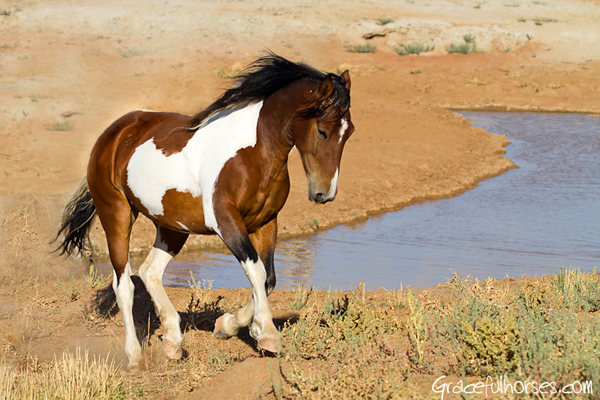 I have had many amazing encounters since. But it was during my recent trip to the fabulous American West that I finally got to witness one of the most fascinating, soul stirring sights: the mustangs.
I have heard I could find them in Wyoming but was not sure exactly where. So I did my research. And I was guided to stumble upon a passionate man who just loves them: Ken Martin. In 2002 he started the "Red Canyon Wild Mustang Tours" and since, he has brought many guests to meet the horses. I could have not been in better hands. Ken knows mustang history, is an advocate for educating everyone of its utmost importance in the American West context, has studied the herds' dynamics for many years and he knows each mustang by their name.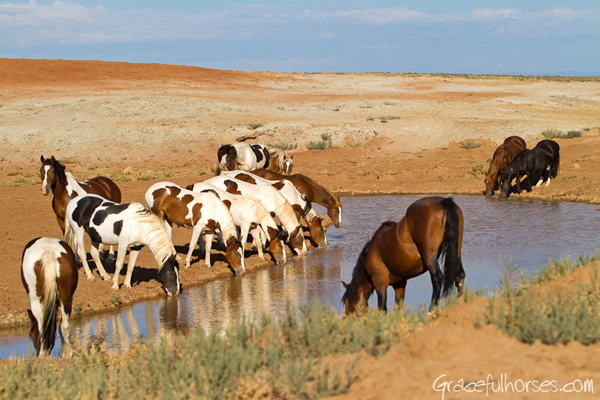 While out with Ken, we were fortunate to spot one of the bands he calls "the paints". As he mentions in his book, "they are some of the shyest horses in the McCullough Peaks herd".
I am grateful they did not decide to shy away from us that day, offering us the unique opportunity to admire them in their splendid free state, unencumbered by the world. Not allowed by law to come too close and interfere with their behaviour, we were lucky enough to get a great glimpse of their healthy, shiny coats and (often entangled but oh, so lovely) manes, bathed in the warm afternoon light. When it was not skipping beats, my heart surely pumped with more intensity and I felt such a pleasant, joyful energy flowing through my meridians.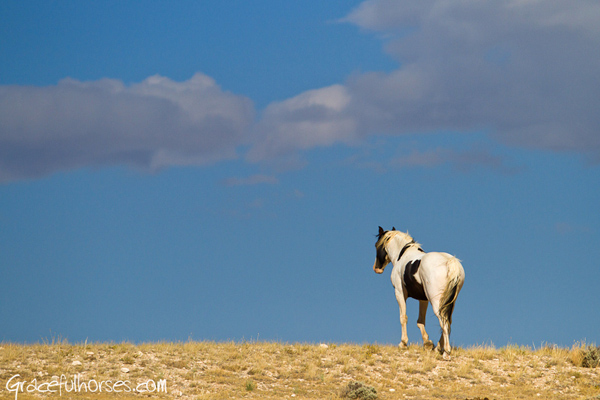 I returned next day on my own and, almost like a grand closure, I witnessed the exhilarating sight of the same band running into the sunset, like they should. Leaving a cloud of dust behind and me wondering if this was all just a beautiful dream, painted in some of the most beautiful colours I have seen.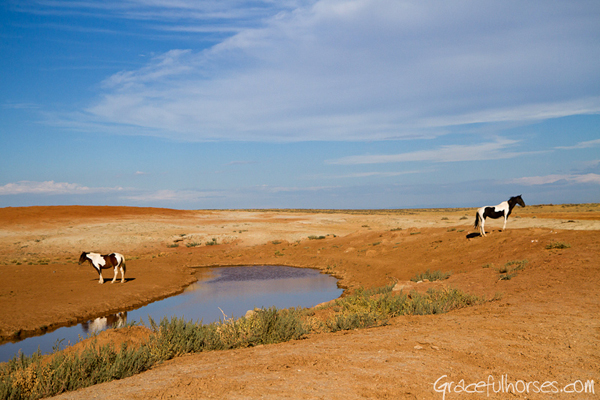 Many thanks to Ken Martin for being the most wonderful guide.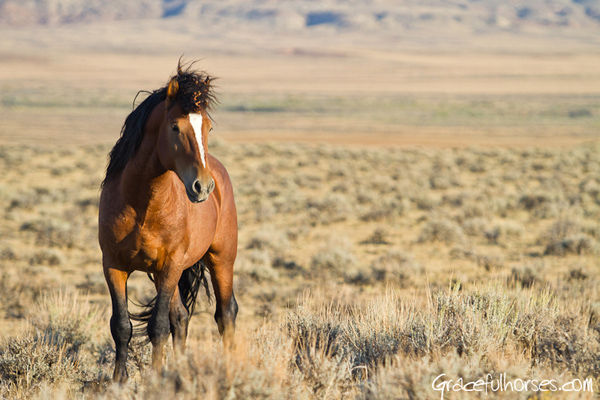 How you can go: Learn more about Ken Martin's Red Canyon Wild Mustang Tours and other great wild horse tours across the USA that you can join.

About the Author and Photographer: Manuela Stefan is a Toronto based lifestyle and equine photographer with a keen eye for capturing the spirit of the horse in interesting locations worldwide. Her love for travel and horses has brought her to spectacular locations in France, Romania, Canada and the U.S. She has exhibited her large format equine images in Toronto and Collingwood, Ontario and Montana. Her adventures continue. Check out her Equine Blog and find her on Facebook and Twitter @GracefulHorses.