Meet Your Host- Scarlett Oak Equestrian Centre
Learning to ride at the age of five on the Ivory Coast of Africa and going on to train with great pro-riders and coaches, including Caroline Powell, Blyth Tait, Jody Harstone, Vaughn Jefferies, Mark Todd and Lucinda Green, Celine Falletta has led an interesting equestrian life. Learn about her background and her new venture leading equestrian vacations in New Zealand through Scarlett Oak Equestrian Centre.
Equitrekking: You've traveled the world riding and competing for over 20 years, visiting Africa, France, Spain, Ireland, California, Hawaii and New Zealand. What has been your favorite trip or competition and why?

Celine Falletta: Each country I have visited as a rider offered an unforgettable cultural experience. However, the one country that took my breath away is New Zealand. New Zealand has this unique characteristic of combining each good equestrian aspect of the countries I'd previously visited. It combines the open spaces and lushness of Ireland and their love for cross country, the professionalism and high riding level of the USA and the warm genuine welcome of the Spanish people.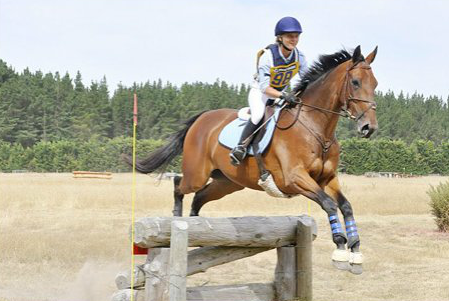 Moreover, eventing is a favorite discipline in New Zealand, which offers a variety of competition and training venues with top notch cross country courses on a short distance radius. Finally, New Zealand Thoroughbreds are my favorite and one of the best breed for this discipline.

Equitrekking: Why is New Zealand such a great destination for riders seeking to hone their skills?
Celine Falletta: New Zealand is a horsey country offering extensive riding opportunities and thus able to satisfy a large target market of riders: eventing, dressage, show jumping, equitation, hunting, trekking... New Zealand has it all and delivers it in a professional and friendly environment.


Equitrekking: What is most special about your location?

Celine Falletta: Most special about the Christchurch Region is that you feel right at home and are most spoiled by the Kiwis' genuine heart and the high concentration of horse and tourism activities in the most gorgeous scenery. The Canterbury Region allows our riders to spend as much time in the saddle and experience many aspects of riding. Competitions, clinics, and treks are no more than 30 minutes away from Scarlett Oak Equestrian Centre.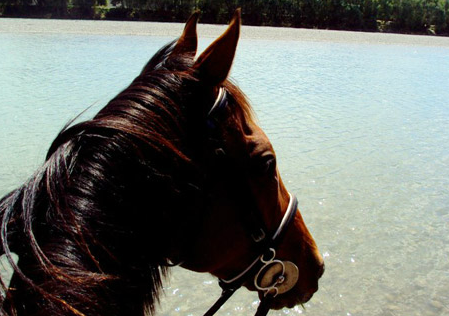 Furthermore, adding to customized coaching given at our facilities, our clients are offered the opportunity to be taught by Olympic Medalists in varied disciplines. The same applies to tourism activities. Whether you are seeking to golf, to visit a wildlife park, wine taste, enjoy a swim in river or beach, or ski during winter, you can do it here. All of this at your doorstep! After riding, our clients can enjoy their downtime without having to drive for long periods of time. And let's not forget that Mark Todd is from Canterbury himself.


Equitrekking: What is most special about your horses? What level of rider do you need to be to participate in a riding vacation at Scarlett Oak Equestrian Centre?

Celine Falletta: Our Horses have been carefully chosen for their kind nature and ability to perform as sport horses, adding to the fact that they are all very gorgeous! As we are focused on eventing and actively competing in this discipline, our horses are well trained in dressage, show jumping and cross country, and schooled in levels ranging from 85cm to 1m10. We aim to offer a variety of horses to best match the personality and riding types of our clients. Our horses are great all-arounders. Most of all, they are well cared for and very much spoiled. The carrot round is the evening routing!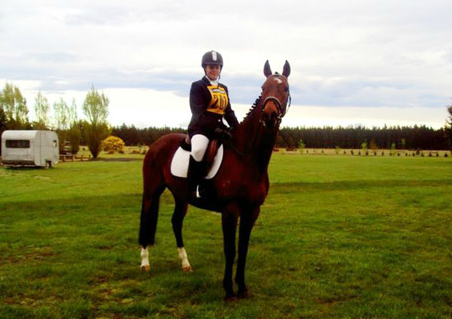 Scarlett Oak horses are not stabled but kept in large grass paddocks. We aim to keep them as happy as possible by giving them some relaxing time on treks to the beach, river and valley.... and frequent rest periods.

Equitrekking: What is the skill level for riders that's required for each vacation package?

Celine Falletta: To fully enjoyed our vacation packages as well as to promote safety in the saddle, it is advised to be of intermediate level. Riders should be independent in the saddle, and able to walk, trot, canter, and have some experience jumping 65cm-70cm. No previous experience in competition or cross country is required.
Learn more about Scarlett Oak Equestrian Centre and check out the Equitrekking Vacation Guide, a searchable resource featuring dude ranches, guest ranches, equestrian training holidays, trail riding vacations and more.