Meet Your Host- Horse Country Campground in Canada
For those who want to combine horseback riding with family-friendly camping, you might want to know about Horse Country Campground, located in the Ottawa Valley town of Forester Falls, Ontario and co-located at Canada's #1 outdoor adventure resort Wilderness Tours. Set on over 5,000 acres of pristine landscapes along the last preserved section of the Ottawa River, your horseback riding vacation options are truly outstanding and only one hour West of the City of Ottawa. Owner Walter Willett explains.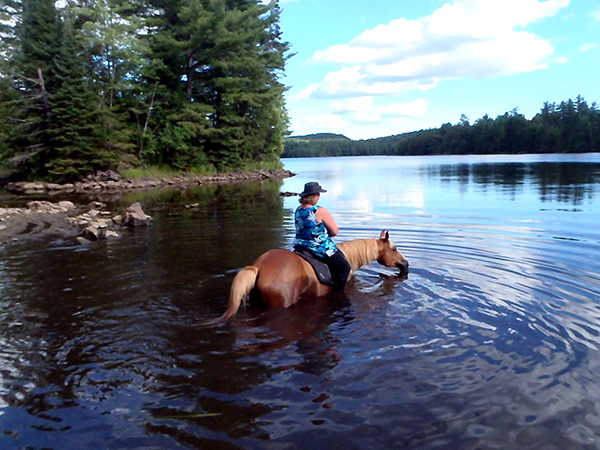 Equitrekking: What is most special about your location?
Walter Willett: What makes Horse Country so unique is the combination of full resort activities and incredible horseback riding all set in one location. You can plan a vacation that can include daily horseback riding, whitewater rafting trips, kayaking or take in the beach, hot tub and other resort facilities including swimming pool, bar and restaurant. We offer a range of accommodation options from camping and RV rentals, bunk cabins and luxury cottages. Our location in the heart of whitewater region, a world famous rafting destination on the Ottawa River, is ideally located just minutes from hiking trails, mountain biking, fishing, golfing and water slides and other fun outdoor activities.
Equitrekking: What inspires you to own/ run your Horse Country Campground ranch?

Walter Willett: Both horses and hospitality are a passion and a love for our family with a long history of rural lifestyle and horses. We started our family-focused business in 2013 to provide a destination for local horse owners seeking a new place to trail ride, camp and be with friends enjoying nature. Since then we have added guided horseback riding lessons and excursions and multi-day vacations for horse lovers and the general public. There is nothing that gives us more satisfaction than happy customers enjoying a horseback riding adventure.. an escape from their hard work and daily lives. Being part of a place that offers memories and warm, friendly hospitality is a life-long dream for our family and one we are now living each day!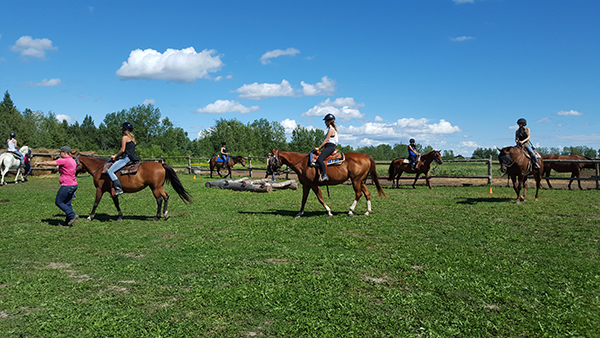 Equitrekking: What level of rider do you need to be to visit?
Walter Willett: Any and all levels are welcome. We have beginner programs, kids programs and advanced programs for experienced riders. We focus on safety, education, fun and truly immersing our guests in the pride and power of majestic horses.
Equitrekking: Do guest's have a favorite activity either in or out of the saddle? If so, what?
Walter Willett: There are so many things to do we can literally fill the bucket when it comes to "bucket list" adventures! You can enjoy a truly Canadian experience whitewater rafting the mighty Ottawa River, or take the plunge on Ontario's only bungee jump tower. For our guests, I would have to say the ultimate day involves a day out on the trails horseback riding, then back at the resort hitting the hot tub, a fabulous meal at Rafters Restaurant with beverage of your choice, and winding it all down by a roaring fire and a guitar! This… is everyday life at Horse Country Campground!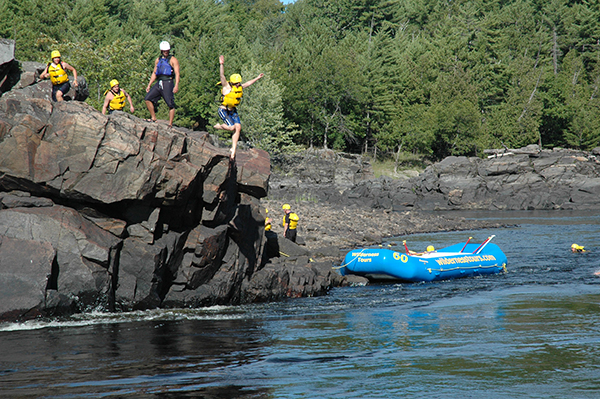 Equitrekking: What do travelers find most surprising when they visit you?
Walter Willett: How close we are to… well everything! Our ranch and campground is located on the grounds of a major resort, so walking distances to all the comforts from hot showers and fantastic meals, to cozy accommodations and so many other activities to take in. We are only a one hour drive from Ottawa International Airport making it so easy to travel to our facility from literally all over the world. We offer airport pick up and drop off service. To top it off, we are just West of Canada's capital of Ottawa. So it is an easy commute to many of Canada's iconic tourist destinations, national museums, Rideau Canal UNESCO world heritage site and of course world famous Parliament Hill.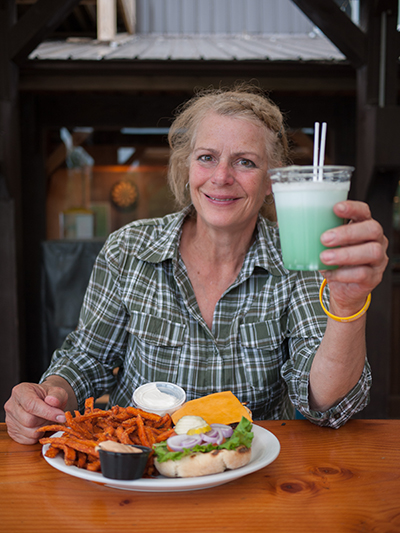 Learn more about Horse Country Campground on their website and their page in the Equitrekking Vacation Guide.