Meet Your Host- T Bar M Outfitters Summer Horseback Adventures
A professional outfitter since 1979, Steve Holt leads guests on wilderness horseback adventures in Southwest Colorado and Utah. Guests of T Bar M Outfitters stay in a fully guided base camp or high country pack-in camps. In addition to sighting elk, muledeer, bighorn sheep, moose and bear, guets see stunning wild alpine flowers while winding through mountain terrain. We corresponded with Steve to learn more about T Bar M and what's best about these summer pack trips into the Weminuche Wilderness and beyond.
Equitrekking: What is most special about your location?

Steve: The unbelievable and varied scenery that we have. We can ride and fish the high country of "The Weminuche Wilderness" or explore Ancient Anasazi Indian Ruins in Southwest Utah.
Equitrekking: What inspired you to own and run your outfitting business?

Steve: T Bar M Outfitters wants to keep an old tradition alive and that is to see this beautiful country the way it should be seen and that is from the back of a horse.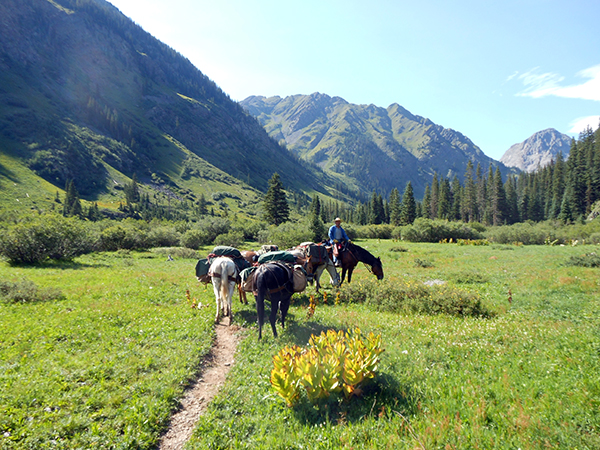 Equitrekking: What level of rider do you need to be to take one of your pack trips?
Steve: Beginner to Advanced are welcome.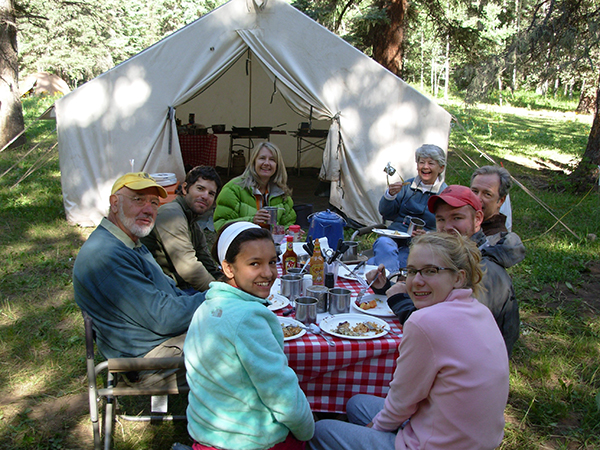 Equitrekking: Do guest's have a favorite activity either in or out of the saddle? If so, what?
Steve: Most of the guest really enjoy photographing this incredible landscape.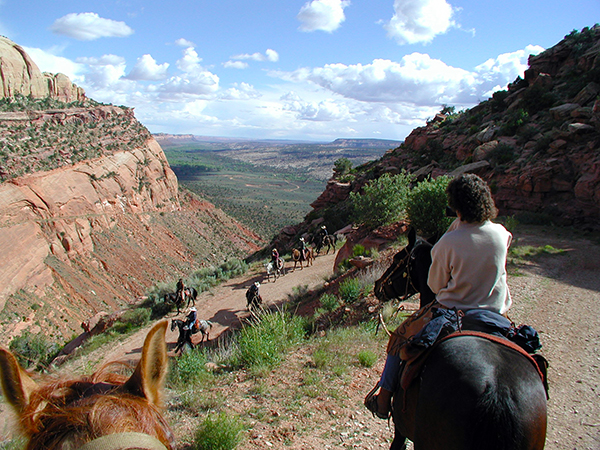 Equitrekking: What do travelers find most surprising when they visit you?
Steve: The quality of our livestock and the amount of care we give them.
Learn about more about T Bar M Outfitters in the Equitrekking Vacation Guide and summer trips on their website.