Meet Your Host- Swan Mountain Outfitters
Swan Mountain Outfitters and Swan Mountain Ranch are located southeast of Kalispell, Whitefish and the famed Flathead Valley of Montana in what's called "glacier country." Recently celebrating their 40th anniversary in 2013, this Montana outfitting company leads travelers on horseback pack trips into the Bob Marshall Wilderness Complex, the fifth-largest wilderness in the lower 48 states. Riding trail savvy horses, the majority of which are registered Paint and Quarter Horses, guests pass through majestic old growth cedar forests, mountaintops blanketed with wild flowers, pristine alpine lakes, filled with native cutthroat trout, and beyond.
Learn about these special trips from Pat Tabor, the owner and founder of Swan Mountain Outfitters, who describes Swan Mountain as a "new generation" outfitter.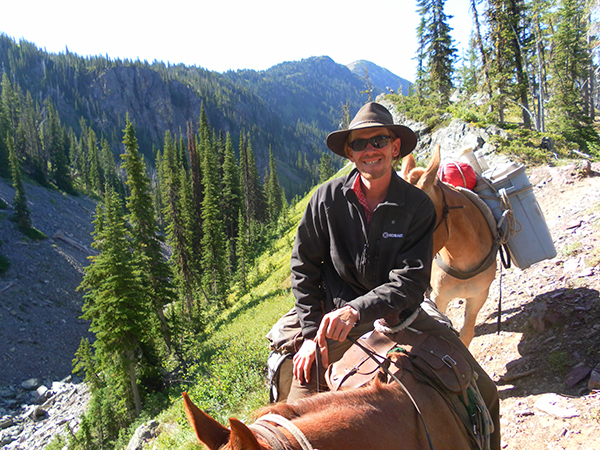 Equitrekking: What inspired the beginning of Swan Mountain Outfitters?
Pat Tabor: Ever since I was in my teens, I have always dreamed of owning an outdoor recreation company. I have been fishing, riding and hunting all over the world for the last 25 years. After working for many years in the corporate world, my wife Joanne and I decided we needed to focus on making our dreams a reality while we are still young enough to make it happen.
Today, we feel privileged to reside in the beautiful Swan Valley of Montana and operate a family run outfit with the help of our grown children, Pat Jr, Aubrie and son-in-law, Erik Lorona.
I am focused on providing top quality customer service for the guests of Swan Mountain Outfitters and use the best equipment, techniques and trip planning strategies that create the best adventure itineraries and experiences today. Over the last 25 years, I have been a client of over 34 outfitters located all over the world. I will tell you, I have been with some of the best, and unfortunately, some of the worst. This collective experience has enabled me to identify the attributes of many of the finest outfitters and bring this knowledge to Swan Mountain Outfitters. This expertise, combined with strong business acumen gained through almost three decades in the corporate world, makes us unique among Montana outfitters.
At Swan Mountain Outfitters, we want our clients to have the time of their life. As we reflect back on the many places we've been and trips we've experienced, a handful of organizations stand out in our minds as being a cut above the rest. That is our goal for Swan Mountain Outfitters.
Equitrekking: What is most special about your location?
Pat Tabor: The Bob Marshall Wilderness is designated as a Class I Wilderness complex. This special designation means it remains as wild and pristine as possible and you can only access it on foot or by horse. Its untrammeled beauty is simply awe-inspiring and good for the soul!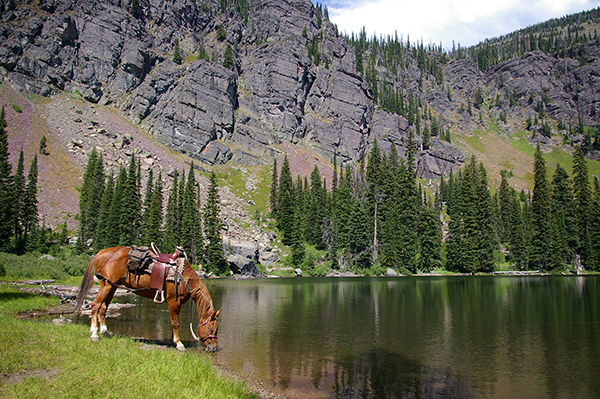 Equitrekking: What level of rider do you need to be to ride into the Bob with you?
Pat Tabor: Beginner, Intermediate, Advanced.
Equitrekking: Do guests have a favorite activity either in or out of the saddle? If so, what?
Pat Tabor: Guests always enjoy fishing the alpine lakes and of course taking in the surrounding beauty. But I think the little things stand out to our guests such as; Spoiling their horse with apples and carrots (from their lunches), swapping lies around the campfire with the other guests, and disconnecting from technology and being in the moment.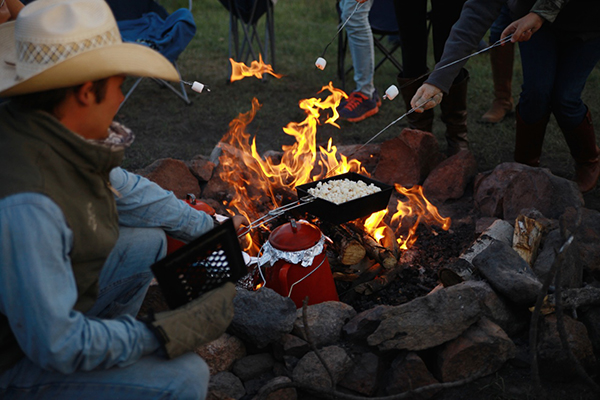 Equitrekking: What do travelers find most surprising about your horseback pack trips?
Pat Tabor: During the reservation process travelers are inquisitive about bear encounters. I think they are surprised to learn that the bears really do mind their own business.

Learn more about Swan Mountain Outfitters, including their current Travel Deal, and check out their page in the Equitrekking Vacation Guide, an online guidebook to great dude ranches, guest ranches, cattle drives and horse pack trips.