Meet Your Host- Rancho Chilamate in Nicaragua
Cantering down the beaches of Nicaragua?!?! Yes, please. Learn about this special, eco-friendly ranch destination and how it all got started.
If you've ever see the hit CBS TV series, Survivor, you may have a vision of the beaches by Rancho Chilamate. Raw, deserted, wide and stunning, the ranch actually takes you to ride on the beaches where Survivor Nicaragua was filmed. Rancho Chilamate is renowned for their horseback adventures in rural SW Nicaragua. This ranch is off-the-grid and relaxed, a place where you'll wake up to call of howler monkeys and fall asleep to ocean breezes. You'll also be able to canter beside the ocean by day or at sunset and explore local communities.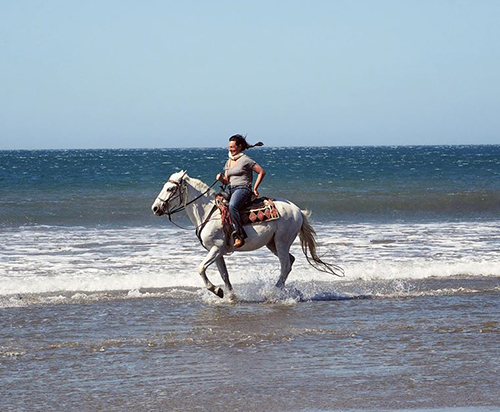 We talked with Heather Blue van Doorninck, "Blue", who owns Rancho Chilamate. It's her dream job and dream location. Find out why in this new Meet Your Host and why you might want to ride here on your next vacation.
Equitrekking: What is most special about your location?

Blue: We are located just outside a funky surf town in SW Nicaragua, Central America, and only an hour ride to two deserted fabulous riding beaches.
Take a video tour of the ranch!
Equitrekking: What inspired you to start Rancho Chilamate?

Blue: I owned a horse ranch in Canada for pleasure for years and then found myself living in Asia. Upon returning to my roots, I decided I wasn't ready to go back up North and settled in Nicaragua. Rancho Chilamate is the realized vision of my dream to be a cowgirl in the tropics.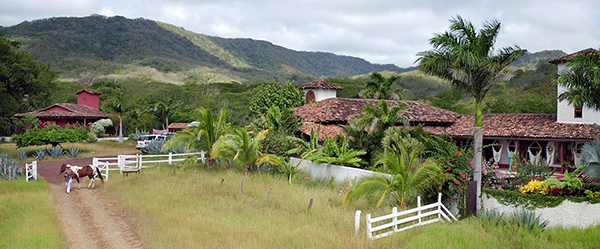 Equitrekking: What level of rider do you need to be to visit your ranch?

Blue: We often take first time riders on the trail.
Equitrekking: Do guest's have a favorite activity either in or out of the saddle? If so, what?

Blue: No surprise, it's the opportunity to canter down a deserted beach.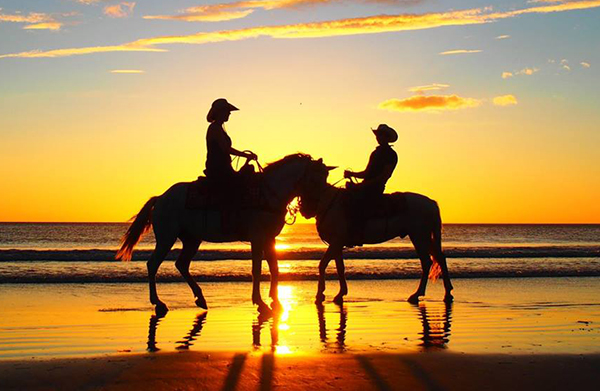 Equitrekking: What do travelers find most surprising when they visit you?

Blue: In general they find Nicaragua surprisingly safe and enjoyable and are thrilled to have found our oasis of comfort and good food and happy, healthy horses.
Learn more about riding vacations in Equitrekking's Vacation Guide.