Meet Your Host- Hipparion Horseback Riding in Romania
Meet Csaba Gall, the owner of Hipparion horseback riding in Romania. Csaba grew up riding in this remote and rugged region and knows the mountain trails like the back of his hand. Using packhorses, Csaba leads travelers through the wonderful landscapes of the Carpathian Mountains, one of the largest and most beautiful regions of Transylvania in Romania, Europe.

Equitrekking: What is most special about your location?
Csaba: The Hipparion Riding Center lies in the middle of a national park, surrounded by pristine and untouched nature. Its scenery and landscape evokes a very unique picturesque feeling, as it is a mixture of high mountains, sweet rolling hills, wild forests and wide open meadows. So there are vast possibilities for long boundless and satisfying rides throughout the region.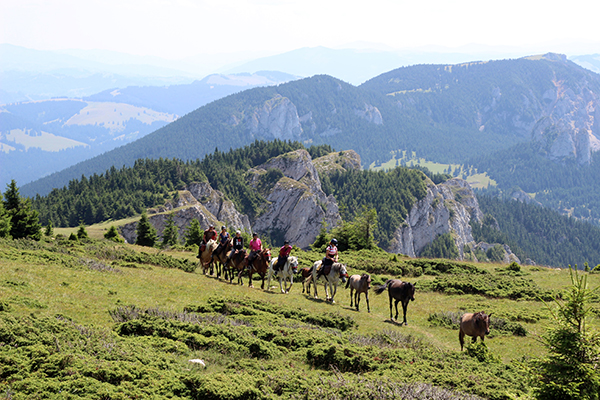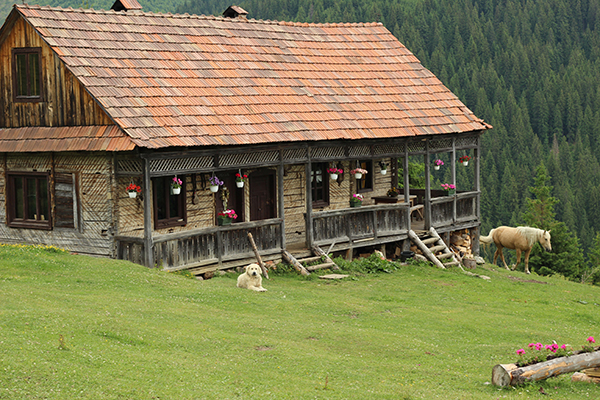 The people here, called the Sekler, are farmers and they define themselves by their age-old traditions.The Szekler people live in a harmonious way with the nature and the animals. They are simply a part of it. This is a common sense and a fundamental understanding in Szekler mentality. It is also why the tradition of animal husbandry has such a great significance.

Equitrekking: What inspired you to start your own riding vacation company?
Csaba: Hipparion pursues the goal to enable all people, who love nature and horses to learn more about the wonderful world of Transylvania, with the purpose of having an entirely exciting and first class adventure.

It is also a very good way for us to share the hidden secrets which lie in the sphere of the shadows of the mountains – about its culture, natural beauties and the lifestyle of the everyday people here. You get the chance to reach places which people can enter only on horseback or by foot.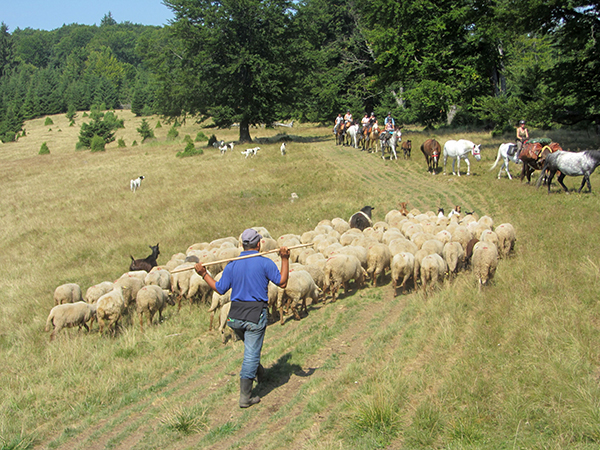 Equitrekking: What level of rider do you need to be to take one of your riding holidays?
Csaba: Our tours are both for beginners and for advanced riders. There are a large number of horses from which one can choose, so everybody will find what he or she is looking for.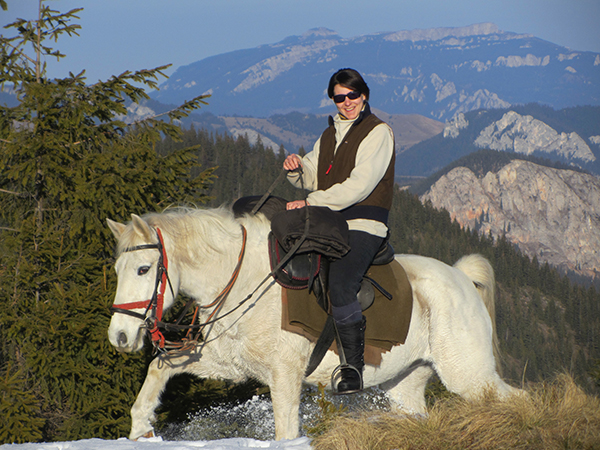 Equitrekking: What do travelers find most surprising when they visit you in Romania?
Csaba: The biggest surprise must be our well hidden secret-- the mountain lodge, high up in the mountains. After a long ride, it is the place for relaxation, to regain power, where you can enjoy the beautiful views over the mountaintops, in a very romantic atmosphere. There is no electricity, no disturbing noise, no pollution-- only nature at its best. The civilization is many miles away. There are only our horses, the open fire boiling the tea pot, and some wild animals-- also bears are still up here in the mountains, but they are very shy and not often seen.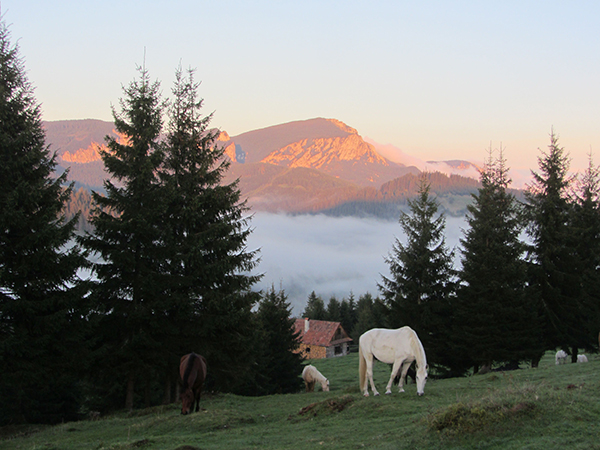 Learn more about riding vacations in Romania with Hipparion in the Equitrekking Vacation Guide and on the Hipparion website.