Meet Your Host - Banff Trail Riders
Meet your hosts at Banff Trail Riders, formerly known as Holiday on Horseback and Warner Guiding, who took the Equitrekking team for a horse ride in beautiful Banff National Park during the filming of the Equitrekking Alberta episode. For the last 50 years, the team at Holiday on Horseback has been upholding the backcountry tradition of riding through the Canadian Rockies on horse pack trips and Banff tours.
Equitrekking: What's your travel philosophy?
Banff Trail Riders/ Holiday on Horseback: Visiting Banff National Park is a beautiful experience, but it's even better from the back of a good horse.
Equitrekking: What's your favorite part of your job?
Holiday on Horseback: Guests may join us from around the world but spending even a day on horseback in these mountains creates a sense of camaraderie that seems to be a rare experience today. These mountains and horses have a way of touching a person, reminding them to stop and smell the roses every once in a while.
Equitrekking: What's the most challenging part of your work?
Holiday on Horseback: Maintaining a professional balance between enjoyment and getting the job done.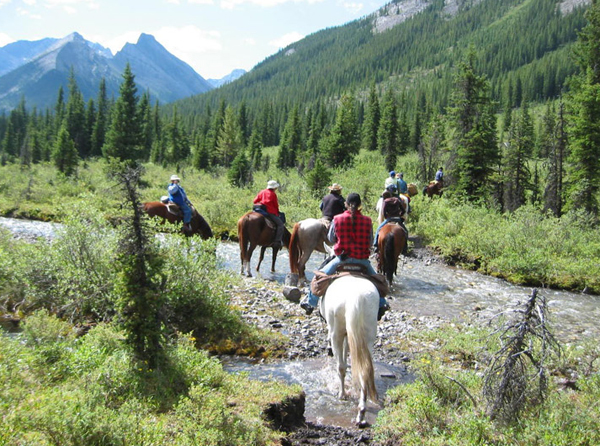 Equitrekking: What is most surprising to travelers who visit Banff National Park?
Holiday on Horseback: Often guests are speechless, leaving here with an experience above and beyond what they expected, and amazed at how well our horses handle this truly mountainous terrain.

Equitrekking: Where's your favorite place to ride?
Holiday on Horseback: Any of the high country, up above the tree line where you can see for miles.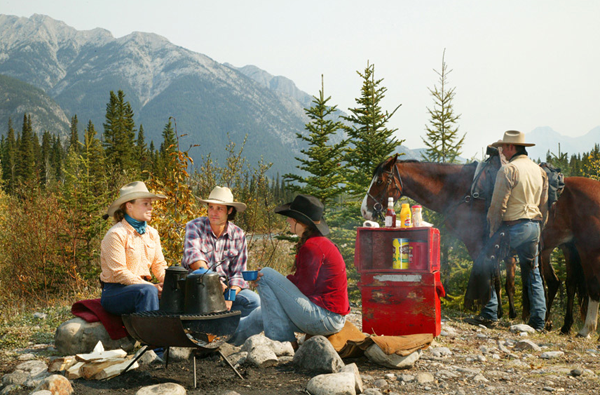 Equitrekking: What's so special about Alberta?
Holiday on Horseback: Alberta is famous for its western culture, not only in the ranching areas but for its long history of mountain travel by horseback.
Learn more on the Banff Trail Riders website and check out their page in the Equitrekking Vacation Guide, a comprehensive, searchable guide to great dude ranches, guest ranches, cattle drives and riding holidays.