Meet Me at the New York Times Travel Show
For years, our Emmy-winning travel TV shows have broadcast on PBS stations and on Create TV, the PBS lifestyle, cooking and how-to channel. While Equitrekking has been a huge hit, 2016 also gave rise to our newest series, Travels with Darley. We're so thankful so many of you are tuning in to watch!
I'm excited to join the team from Create TV at the New York Times Travel Show at the Jacob Javits Center in New York City on Saturday, January 28th from 4pm to 5pm. I'll be meeting friends and fans, old and new, at Create TV's booth (# 639), so stop by to say hello!
Can't make it to the show? Check out our new series on Create TV and connect with us on social!

Twitter @equitrekking @darleynewman
Instagram @equitrekking @darleynewman
Facebook Twitter @equitrekking @travelswithdarley
Pinterest @equitrekking @darleynewman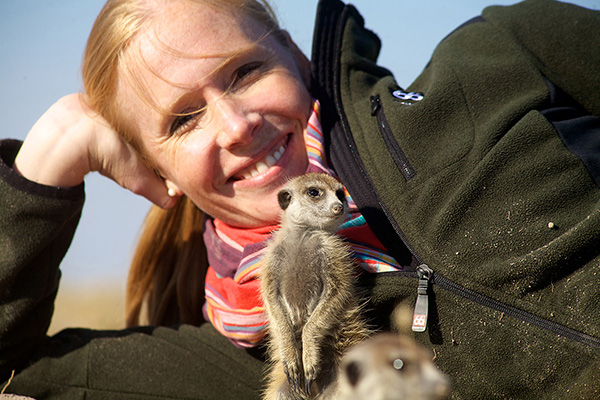 Looking forward to meeting in NYC, a world away from where this photo was snapped with meerkats in Botswana, Africa, while filming for Equitrekking!