Join our Epic Wales Twitter Chat March 29th
Share your Wales travel insights and have a little fun hearing what we learned from the locals!
We recently filmed in Wales for two episodes of our PBS TV show, Travels with Darley, and prior to that we had an epic journey on horseback through Wales for Equitrekking. I'm excited that on Wednesday, March 29th at 1pm ET, you'll be able to join me live on Twitter for a chat about legendary Wales travels. Share your Wales travel insights and have a little fun hearing what we learned from the locals!
WHAT: A travel chat on Twitter, called #TWDWales and hosted by me @darleynewman and @visitwales.
WHEN: Wednesday, March 29 at 1pm ET
(10am PT and 6pm GMT)
WHERE: I will moderate the chat from wherever I am in the world on Wednesday afternoon from my Twitter profile @darleynewman, along with @visitwales. We'll be using the hashtag #TWDWales. So follow us to join in the fun!
To give you an idea of topics… Of course, we're talking travel, but we're also talking legendary travels. 2017 is the Year of Legends in Wales and this small Great Britain country has some legendary history, culture, food and adventures to share. Search for #FindYourEpic and #YearofLegends on Twitter and you'll see a few!
From famous Welsh writers like Roald Dahl and Dylan Thomas to modern storytellers like Gareth Wyn Jones, the "Tweeting Farmer," Wales has characters and characteristics to remember. With more than 600 castles (some of which may be haunted), iconic Welsh ciders and beers, dramatic scenery and truly iconic adventures, there will be lots to dish about during our hour-long Twitter chat.
For now, here are a few photos from our travels. See more of Wales by watching the "Equitrekking Wales" episodes on Create TV and Travels with Darley "Wales Isle of Anglesey & The Coast" and "Northern England & Wales" episodes on your local PBS station and Create TV.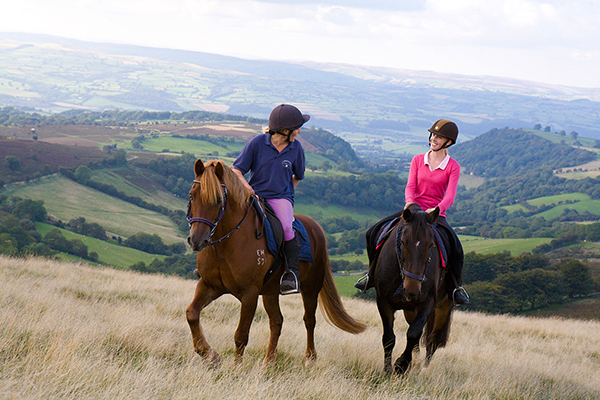 Riding high to take in that typical patchwork countryside you may imagine when you think about Great Britain in the Brecon Beacons National Park.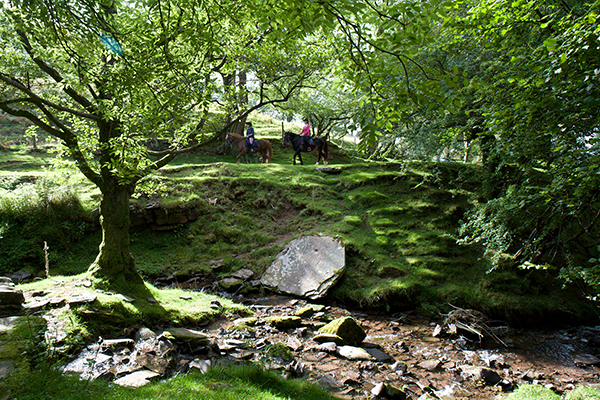 Just another fairytale setting horseback riding in the Brecon Beacons.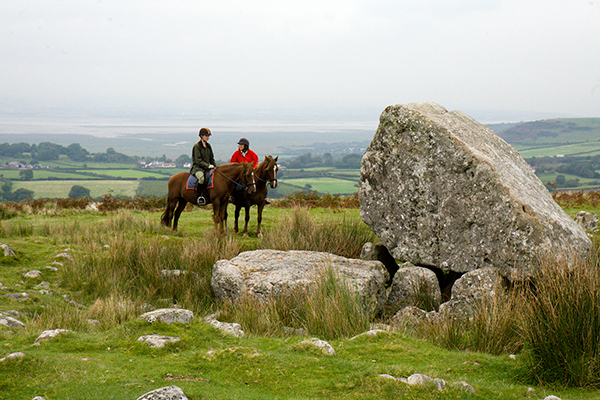 Arthur's stone near Cefn Bryn is the subject of much local lore. Also called King Arthur's Stone or Maen Ceti, this standing stone is thought to date back to the Bronze Age and is protected under the Ancient Monuments Act of 1882. King Arthur's story debuts in theatres in 2017 with a new Hollywood blockbuster directed by Guy Ritchie, "King Arthur: Legend of the Sword."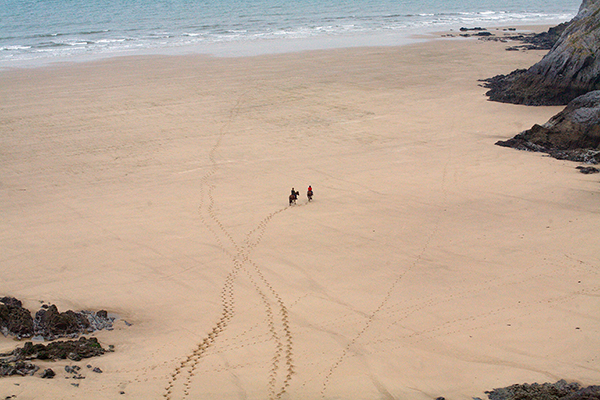 Riding on epic Three Cliffs Bay beach on the Gower Peninsula in Wales. The Gower Peninsula has numerous beautiful beaches.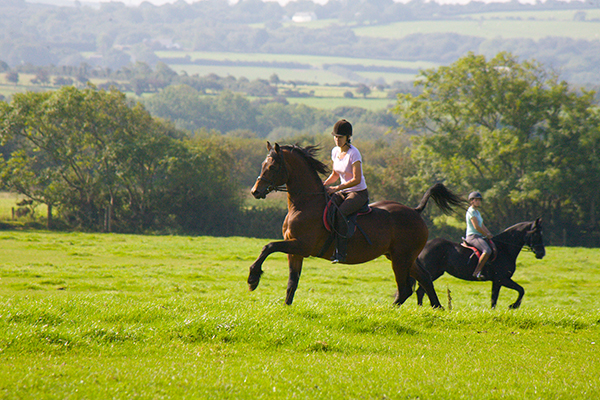 Stunning Welsh Cob at Derwen International Welsh Cob Centre in Ceredigion. This stud farm breeds award-winning Welsh Cobs that often take home titles at the Royal Welsh Show of Wales.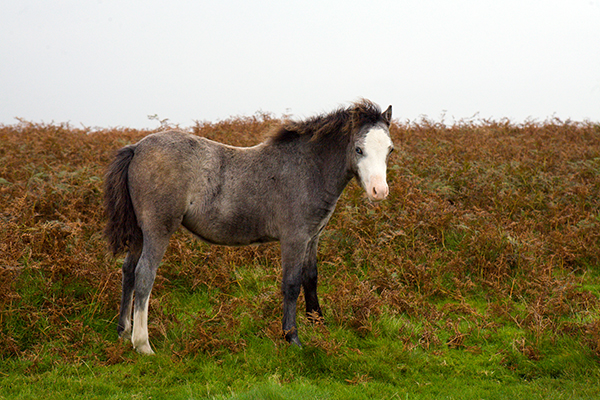 Wild ponies graze on the Gower Peninsula. This one was particularly cute.
Looking foward to chatting with you on Wednesday, March 29 at 1pm ET for the #TWDWales Chat!
SaveSave