Icelandic Horse Show in Iceland
Crowds of fans attend horse shows in Iceland, just like they would football games in the United States!
by Darley Newman

Icelanders love their horses, so I wasn't surprised to find a big crowd at a local horse show in Reykjavik. When I arrived to the horse show grounds, loads of cars were tailgating on the hill above the tolt track, where Icelandic horses race around with riders on their backs and wild manes flying.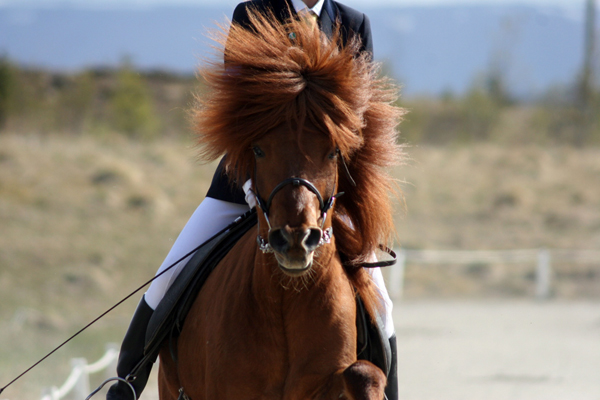 Ragnar, a local Icelander and rider, introduced me to the world of Icelandic horse competitions, hanging out with me during the event. He also told me about his late night out the night before, when he had participated in a midnight horse ride and BBQ.

Iceland is called the Land of the Midnight Sun because of the almost twenty-four hours of sunlight during summers. Since it's dark almost 24 hours a day over the course of the winter, locals take advantage of the summer light and play outside.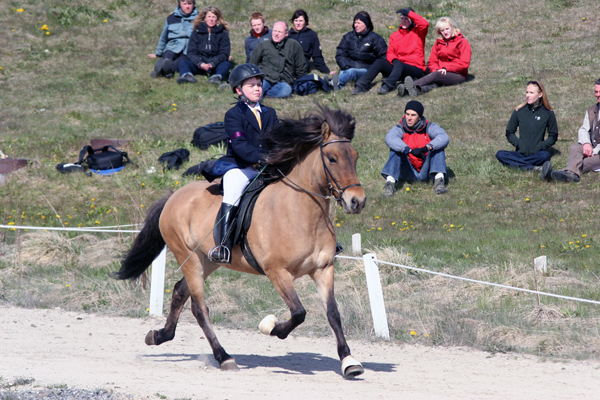 The Icelandic horse is a source of national pride and though Icelanders don't necessarily have to depend on their horses to get them around anymore, (cars now do the trick) many Icelandic people enjoy riding at various clubs around Reykjavik. For Ragnar riding is a stress reliever after work and sometimes before.

 Sounds pretty similar for us Americans.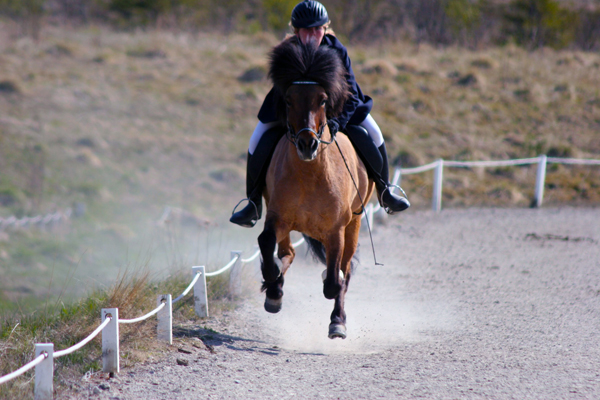 All ages of riders participated in the competition, speeding around the track tolting and pacing. When the winners were announced, Icelanders laid on their horns, honking their congratulations. It was loud and fun.


An indoor club sold hot chocolate, coffee and other treats, which we consumed during competition's coffee break. I was able to check out the nice indoor riding arena. It was a fun break from my own riding in Iceland and a glimpse into the real equestrian scene around Reykjavik, but if I thought my horse show was cool, it had nothing on 'Landsmot,' or the Icelandic National Horse Show.
Landsmot is the largest and most popular horse show in Iceland. It has been held since 1950, most recently at the end of June. Competitions include a children's class, with riders 13 years old and younger, up to the A and B classes, to top-level breeding horses. There's also music, dancing, singing and of course socializing with other horse lovers. The below video gives you a taste for the crowds that lined the hill at Landsmot this year. In 2012, it was held in the Reykjavik showgrounds at Víðidalur. You can also see some of the fast moving Icelandic horses!
How you can go: Learn more about how to attend the Icelandic National Horse Show, 'Landsmot,' which attracts thousands of Icelandic horse lovers from around the world.
Another chance to see Icelandic horse shows is at the Icelandic Horse Festival.