5 Great Horse Museums- Horse Lovers Museums
Love horses and history or just plain horse crazy? Here's your ticket to great horse museums with Western art, cowgirl bling, history and yes... live horses!
Often on our travels for Equitrekking, we visit horse museums around the world. Many are small and were started by a single person who had a passion for their special breed or unique equestrian history. Others are affiliated with horse breed associations or larger institutions, like the Smithsonian. While some feature horses through Western paintings, bronzes and other artifacts, others focus on carriages, the evolution of horses and even specific horse breeds.
Below are five great horse museums that we've visited and recommend checking out on your travels.
1. International Museum of the Horse, Kentucky
The king of all horse museums is the International Museum of the Horse. Housed on the grounds of the Kentucky Horse Park in Lexington, where you can visit great Kentucky horses, some of whom have been retired at the Horse Park, the International Museum of the Horse is an over 60,000 square foot museum dedicated to horse history and culture. A Smithsonian Affiliate Institution, this equine museum has permanent museum exhibitions on the history of the horse from ancient times to the present and special exhibitions, which change throughout the year. Learn about Draft Horses in America, Buffalo Soldiers, Horse Breeds and prehistoric Eohippus.
4089 Iron Works Parkway
Lexington, KY 40511
Tel. (800) 678-8813
Tour the Kentucky Horse Park in this Equitrekking Video.
2. Horse Museum at the Irish National Stud, Ireland
With a focus on the history of Irish horses, this small, but interesting museum on the grounds of the Irish National Stud only 45 minutes from Dublin City, has on display the skeleton of Arkle, touted as the greatest steeplechaser of all times. Artifacts, illustrations and texts take visitors through the history of Irish horseracing and some of beloved Irish horses from the past.
A neat component to visiting this museum is getting to see live horses at the Irish National Stud, where world-class racehorses and their foals reside. The beautiful Japanese Gardens are also worth a stroll.

Tully Kildare, Co. Kildare, Ireland
Tel. +353 45 521 617
An insider's tour of the Irish National Stud.
3. The National Museum of the Morgan Horse, Vermont
For Morgan horse lovers and history buffs, the National Museum of the Morgan Horse houses a special history of this American breed. With rotating exhibitions and information, this small, but robust equine museum is a unique educational experience. Learn about Figure, the founding stallion of the Morgan breed of horses, and famous Morgan horses throughout history.
34 Main St.
Middlebury, VT 05753
802-388-1639
To visit with live Morgan horses, stop by the University of Vermont Morgan Horse Farm, less than a ten-minute drive down the road. And, if you like carriages and folk art, there's an impressive collection in Shelburne, about a 35-minute drive North from Middlebury, at Shelburne Museum. (see photos from our visit to Shelburne Museum)
Learn about the history of Morgan horses and see artifacts from the museum in this Equitrekking Video.
4. The National Cowgirl Museum & Hall of Fame, Texas
Now that I've visited this museum to film for Equitrekking and Equitrekking contributor Karen Braschayko has as well, we've definitely confirmed that this museum should be on your list, especially if you're visiting Fort Worth, Texas. This museum houses cool cowgirl exhibitions on famous women riders of the past and present and has fun, interactive elements, like the mechanical bronc you can ride. There are lots of sparkling saddles and cowgirl bling. This museum also has one of the best horsey gift shops we've come across on our travels.
Fort Worth Cultural District
1720 Gendy Street, Fort Worth, Texas 76107
(817) 336-4475 or (800) 476-FAME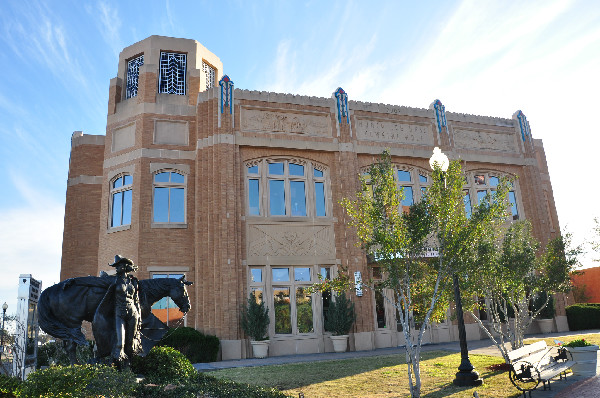 Learn about the women who shaped the West at this Texas museum.
5. Dartfield Horse Museum and Heritage Center, Ireland
Started by legendary horseman Willie Leahy, a pioneer of the Connemara Trail Ride and a Connemara Pony breeder, this horse museum highlights the history of horses in Ireland and Irish rural life and has exhibits on horse anatomy and culture. You'll get a feel for the hard work Irish horses did throughout history and their impact on Ireland as you gaze at historic farm machinery and carriages. Dartfield is on 350 acres of verdant parkland where cattle, sheep and Irish horses and Connemara ponies graze. You can visit the Connemara Ponies and walk the grounds on your tour.

Dartfield Horse Museum and Heritage Centre
Kilrickle, Loughrea, Co. Galway, Ireland.
Tel: 091 843968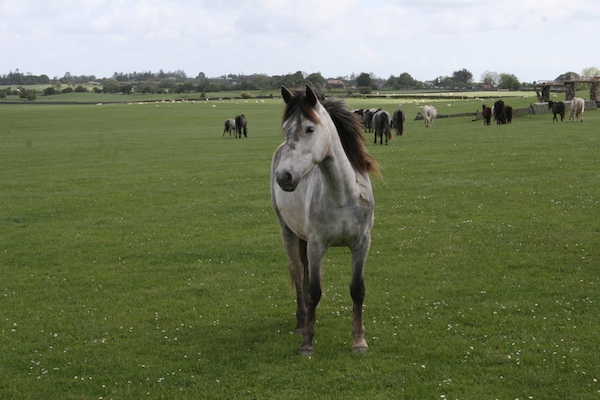 A Connemara Pony at Dartfield Horse Museum.