Equine Studies Programs with Study Abroad Options
Are you a soon-to-be college student with the itch to travel? Check out these universities and colleges that offer study abroad options with a focus on horses.
by Jocelyn Pierce
Studying abroad is often cited as a life changing experience. Students are immersed in a new culture and language, expand their personal development, and gain unique educational opportunities.
These universities and colleges in the U.S. have equine studies programs that afford the opportunity to spend a semester abroad and view the horse industry from a new perspective. Students can explore another side of their major and take courses that may not be offered at their home university. After a semester abroad, students can expect to return home with a fresh viewpoint of the equine industry and the ability to appreciate other cultures and traditions—not to mention unforgettable travel experiences.
University of Missouri, Missouri/ Oatridge College, Scotland

The University of Missouri's College of Agriculture, Food and Natural Resources (CAFNR) partners with Adelante Abroad for a four week summer Equine Studies program at Oatridge College in Scotland. Oatridge specializes in animal care, agriculture, and land-based studies. CAFNR students with a pre-veterinary and/or equine studies emphasis have successfully participated in the Adelante program.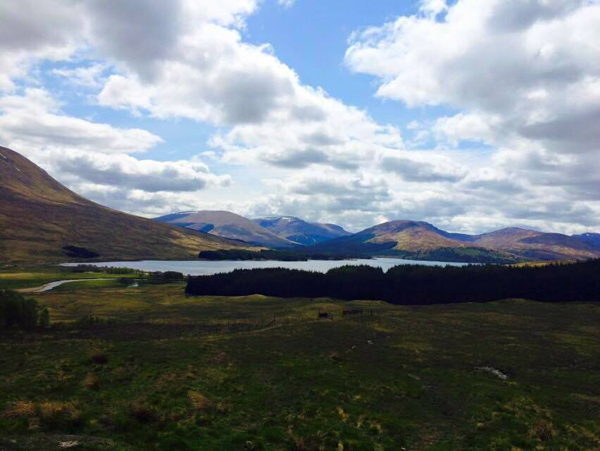 Located in Ecclesmachan, just 15 miles outside of Edinburgh, Oatridge College is recognized as Scotland's foremost equestrian college and the home of the Scottish National Equestrian Center. The center has an international-class indoor arena, a six-furlong all-weather gallop track, and acres of country where an annual British Eventing one-day-event is hosted. If an event is held during the time of the program, students may help with preparation.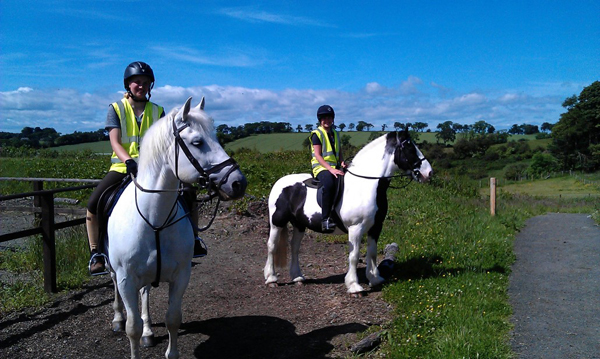 Students enroll in two courses while at Oatridge: Equine Anatomy and Physiology and Equine Fitness. In addition to classroom instruction, students will have practical and hands-on experiences, with plenty of opportunity for riding as well.
Also included in this program are educational visits to several of the main cultural sites of Scotland and the internationally recognized Royal Highland Show. Past excursions have included Scone Palace, the Perth Races Gold Cup, a visit to Glasgow, the Bergie Horse Trials, Loch Lomand and The Trossachs, and the Inchailloch Island Nature Reserves.
Midway University, Kentucky/ Universidad de Panama, Panama

Midway University has partnered with Universidad de Panama Veterinary School and Haras Cerro Punta, a Thoroughbred breeding farm, to provide equine students the opportunity to experience farm operations and excellent breeding, foaling, and facility management practices in Panama. Students can tailor what they do at the farm related to their degree track.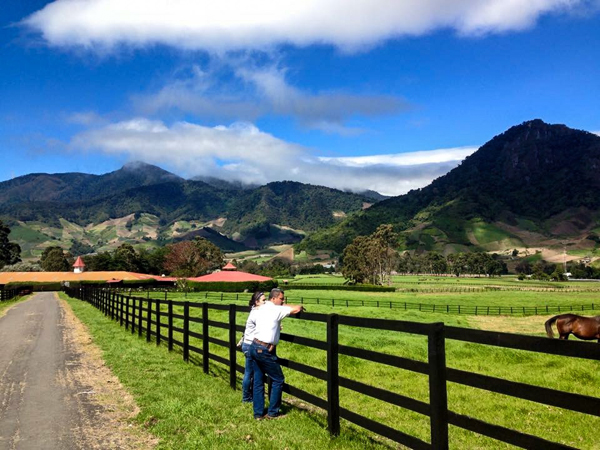 Photo courtesy of student Tori Tedesco from the Panama trip during Spring 2015
The semester-long program during the spring consists of a one-week pre-departure orientation, 12 weeks abroad in a structured intensive curricular and co-curricular program, and a two-week re-entry course. Students attend during the spring semester so they can best experience and be exposed to breeding and foaling activities.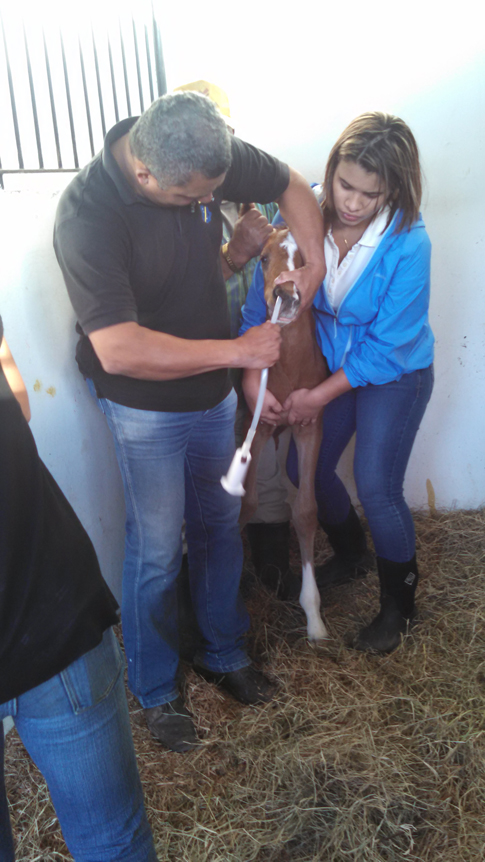 Dr. Gutierrez with student Gabby Meis
Students first spend about a week in Panama City and meet students and faculty in the University of Panama Veterinary program before heading to the breeding farm, located in Chiriqui, where they spend 12-14 weeks, putting in 40-60 hours of work per week. Afterwards, students travel back to Panama City, and again spend some time with students and faculty before returning to Kentucky.
While working at the farm, students stay in a 4-bedroom house located on the farm, right next to the farm manager/veterinarian. Students are provided room and a food stipend during their time at Haras Cerro Punta.
Centenary College, New Jersey/Hartpury College, England

Centenary College in New Jersey offers a semester abroad opportunity for equine majors at Hartpury College, part of the University of the West of England in Gloucestershire, England. The two colleges have had a partnership for over 11 years. Equine majors must have a minimum 3.0 GPA to participate, and those interested are carefully screened before given the opportunity to apply to Hartpury.
Students can study a range of equine modules from the Hartpury equine degree programs in order to fulfill their own degree requirements at Centenary. The principal program offered is for students wishing to study to take the British Horse Society's Preliminary Teaching Certification exam, but other programs are available.
"My experience [at Hartpury] was awesome," said Centenary student Kayla Felstedt ('13). "I learned so much and they had a lot of opportunities that I wouldn't be able to experience anywhere else! It helped me to grow and have a more worldly view of the horse industry."
Students have access to all the facilities on campus. In fact, Hartpury College has the largest educational equine facility in the world, and includes three indoor arenas, three outdoor arenas, stabling for over 230 horses, a riding center and a CIC*** cross-country course. With a truly international caliber facility, Hartpury hosts major annual competitions such as the Hartpury Festival of Dressage (CDI***), NAF International Hartpury CCI */** CIC*** Horse Trials and the Hartpury Show Jumping Spectacular.
Hartpury's facility also includes a commercial equine veterinary center with a water treadmill, high-speed treadmill, and solarium, giving students plenty of opportunities for hands-on experience with cutting-edge technology.
Students are encouraged to visit various tourist attractions around the UK as well as travel further afield to other parts of Europe during the holidays and at weekends to gain a full cultural experience.
Lake Erie College, Ohio/ Various Study Abroad Options

Students at Lake Erie College interested in studying abroad may study virtually anywhere, but popular destinations include England, Ireland, Spain, Germany, and Australia.
Lake Erie College takes an active role in matching students with international institutions that have equine programs to ensure academic credit is transferrable. In the past, students have studied at Hartpury College in England, University of Limerick in Ireland, Oatridge College in Scotland, Charles Sturt University in Australia, among others.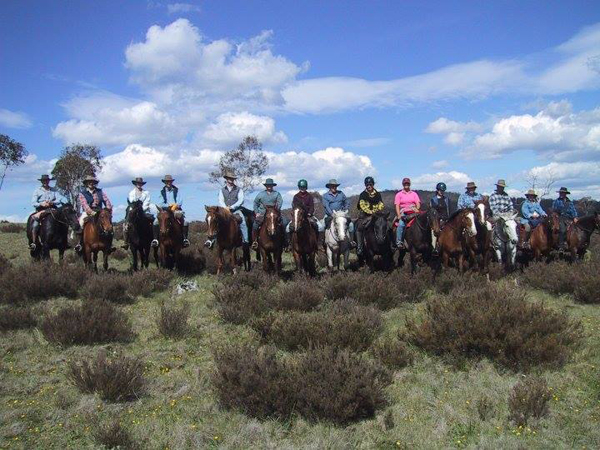 Lake Erie student Christina Arrington at Charles Sturt University in Australia
Lake Erie student Darcy (Bornemann) Murphy '09 had an incredibly positive experience at Hartpury College in England. "I was probably not the most typical of students in that I had never pinned down a specific career path and the silver lining is that it has left me open to some really amazing opportunities," said Darcy. "I have a love of all things horses and would like to think that over time I have grown to appreciate and respect lots of points of view and areas within the industry, which serves me well."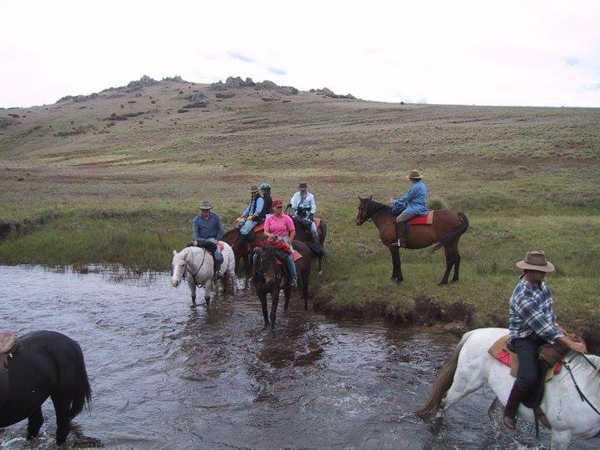 Photo courtesy of Christina Arrington
In addition to a traditional semester abroad other options are available. Several Lake Erie students have also traveled abroad during the summer months for internships or to simply to gain real life experience from a different perspective.
Ohio State University/ Various Study Abroad Options
Ohio State University students can expand their understanding of the horse industry and how it is shaped by society, culture and economics within Europe. During spring break, students can visit veterinary hospitals, museums and equine facilities. Locations vary year to year, and this year Ohio State students are heading to Spain.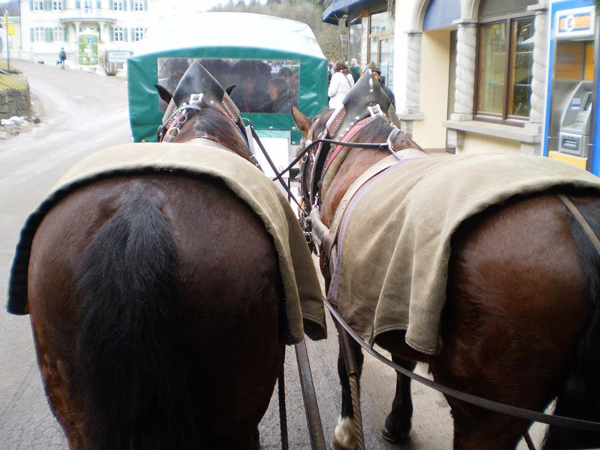 Photo courtesy of Ohio State University student Charlene Adams
Multiple cultural and historical stops are incorporated into the itinerary, so students experience more than just the horse industry. Students even have a chance to play "tour guide" as each student is required to give the group a presentation on an assigned cultural stop scheduled during the tour.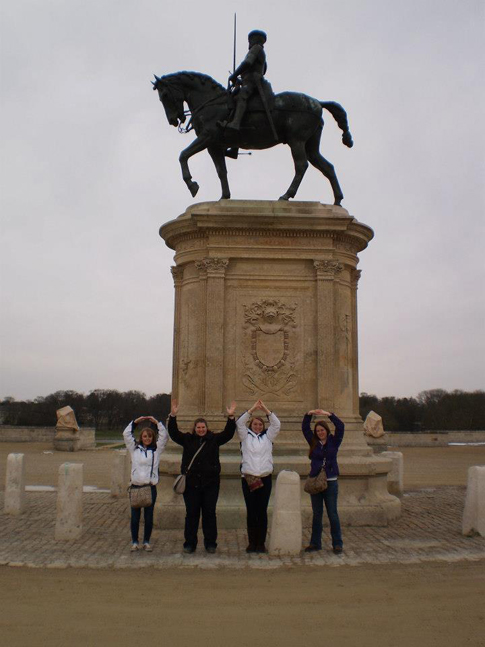 Photo courtesy of Charlene Adams