Colorado Cattle Company Working Ranch Vacations for Solo Travelers
This working ranch in Northern Colorado, where we filmed for Equitrekking, welcomes solo men and women to experience cattle drives, brandings and special clinics with professional cowboys.
by Darley Newman
Guests at Colorado Cattle Company & Guest Ranch can help out with ranch chores, gain experience in taking care of their own horse for the week, including grooming and saddling, attend Cowboy School and beyond. Many solo guests return to Colorado Cattle Company year after year and some have even taken horses home with them.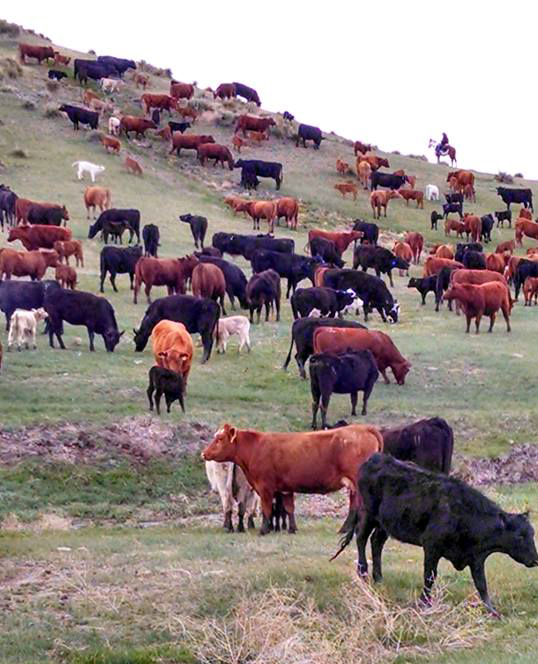 Guests holding cows to "Mother Up" after moving them to Longreen!
"I have been going to ranch since 2002 and it gets better every year," writes one ranch guest. "If travelling alone, don't fret as you will make friends that last for a lifetime as you can be guaranteed that Tom and Darcy Carr, the owners, and the ranch staff will make you feel so welcome that you also will want to do a return trip, or several as in my case."
With over 80 Quarter horses, there are lots of choices for mounts. Ranch owners and staff work to fulfill each guest's cowboy (or cowgirl) dreams, whether it's roping steers or galloping through the fields.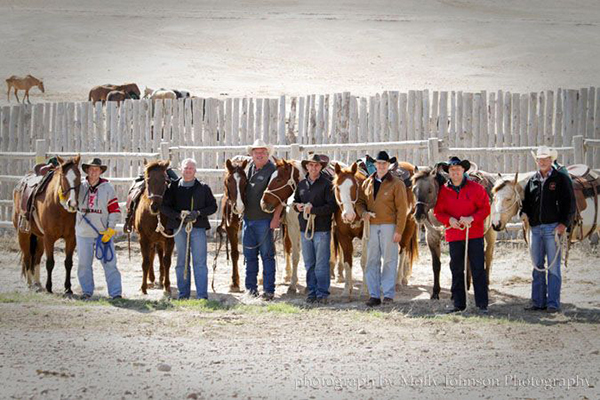 This Colorado ranch as over 80 well trained and well-mannered Quarter horses. Some are quiet for the beginners, others are more highly spirited for the experienced riders.
Since the ranch is adult only, solo travelers that don't want to be around children may particularly like this ranch. The ranch also has organized social areas for those who want to mix and mingle with other guests, including the main lodge, where guests enjoy meals, the indoor pool area, coffee bar and snacks area. Margarita night on Tuesdays is also a popular social time.

"It doesn't matter the number of people in your travelling party, whether it's only you or a group of friends and family, the experience is the same, and the friendships you'll gain last a lifetime," writes David Hoeppner, a ranch guest. "I've been there with several single travelers from different parts of the world, to couples (some getting married to others with a bucket list item to scratch off), to groups of friends. At the end of the week, we all leave Colorado Cattle Company as friends that have continued to stay in touch through time! You'll find yourself making arrangements with them to meet back at Colorado Cattle Company again."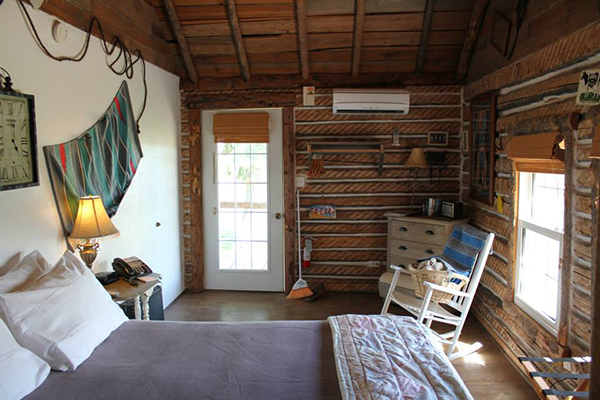 Guests sleep in either the log bunkhouse which was the original homestead on the ranch or in one of the charming log cabin duplexes.
Single Supplement Lowdown:
There is no single supplement. The ranch places singles in single cabin rooms at no extra charge, unless they want to share a room. No extra charge either way.
When to go:
Guests visit the ranch from May through October.

Learn about Colorado Cattle Company on their website and on their page in the Equitrekking Vacation Guide and Top20Ranches.com.