The Chincoteague Pony Breed Profile
Equitrekking interviews Gale Park Frederick, founder of The National Chincoteague Pony Association and the world's first Chincoteague Pony Registry.
Gale shares the unique story of these American Ponies. Learn about their history, characteristics and some interesting facts about this breed. Discover if the Chicoteague Pony is the right horse breed for you!

by Raina Paucar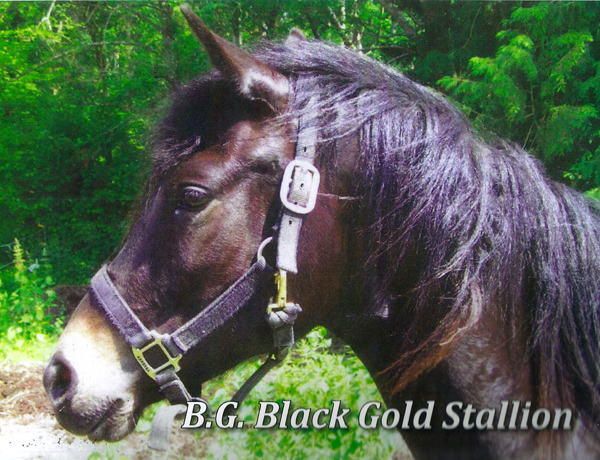 Equitrekking: What are the origins of the Chincoteague Pony?
Gale Park Frederick: The legend is that horses swam ashore from a Spanish vessel, which had capsized off the East coast of North America, around the 1600's. Once on the islands, their growth was halted, due to the harsh conditions of the environment.
In order to survive, they adapted to their new surroundings and ate salt-marsh cordgrass, American beach grass, thorny greenbrier stems, bayberry twigs, seaweed and poison ivy. As a result of drinking salt water, they appear "fat" or "bloated." The horses were bred down to a unique breed of pony, known as the Chincoteague Pony. Currently, they stand over 14 hands. They are small horses that both adults and children can ride.
Equitrekking: How has the Chincoteague Pony been used throughout history?
Gale Park Frederick: Over the years, the Chincoteague Pony has been shown and ridden in every arena. They can handle any discipline. In fact, we had one young filly that was an amazing runner––she could outrun the whole herd. The most popular use for these ponies is cart pulling. Chincoteague Ponies are very versatile. They are even used for endurance.
Equitrekking: What are some fun facts people may not know about Chincoteague Ponies?
Gale Park Frederick: Chincoteague Ponies live on the islands of Chincoteague and Assateague off the coast of Virginia and Maryland. The Ponies are a breed of hardy, small horses and are compact and good natured. Most are about 14.2 hands high. "Puppy dogs" would be a good term for these ponies.
Chincoteague Pony foals weigh around 50 - 60 pounds at birth. When they ship to their new owners at six months of age, they usually weigh around 150 pounds. The Chincoteague Pony can gallop very fast for a pony.
Seeing those thankful, kind eyes and their nodding heads as I throw the hay to the horses during feeding time, is a rewarding experience. When the horses see you coming, they call out to you. Each horse has their own voice, just like humans do. I can be in the house and hear one of the horses, and I know which horse is neighing.
Horses also have different calls for different situations. The mother horse has a different call for her foal than the one she uses to communicate at other times.
Equitrekking: What kind of temperament is this breed best known?
Gale Park Frederick: The Chincoteague Ponies love people, they want to please and possess a high capacity of intelligence. They will run to the fence when a car pulls up the driveway. They eagerly await a kind word and a pat on the head. If people start to clap, the ponies run, jump and show off.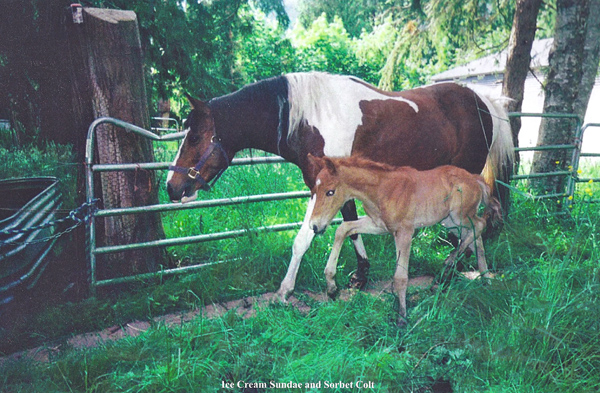 Equitrekking: What style of rider best suits the Chincoteague Pony?
Gale Park Frederick: Any rider is suitable, they can be ridden English or Western.
Equitrekking: Has the Chincoteague Pony changed over time?
Gale Park Frederick: Yes, the Chincoteague Pony has evolved over time. The Chincoteague Island Virginia Fire Department brought in Shetland ponies and other breeds over the years. In the 1900s they shipped many mares down to Florida to breed with purebred Arabians. As a result, the ponies are now over 14 hands and very well proportioned.
Equitrekking: Are there any famous historical Chincoteague Ponies?
Gale Park Frederick: Marguerite Henry made the Chincoteague Ponies famous, by writing many books about them. In the 1960s, Twentieth Century Fox in Hollywood, CA, produced the movie "Misty," based on the book "Misty," written by Marguerite Henry.
Miss ArrowHead Nine, a Chincoteague mare, has been photographed for all kinds of books, including B.G. Black Gold Stallion. She is bred and owned by The National Chincoteague Pony Association, Bellingham, WA.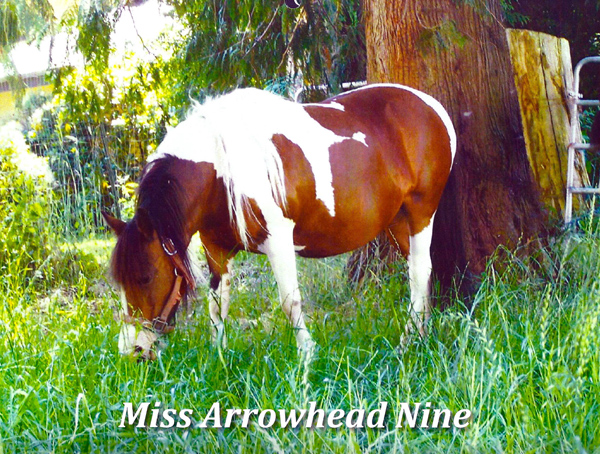 Equitrekking: What makes the Chincoteague Pony unique as a breed?
Gale Park Frederick: The Chincoteague Ponies can do everything in the show arena. They are kind and gentle enough for children to ride them.

Are you a good match for the Chincoteague Pony?
Chincoteagues are known for their friendly and outgoing personalities. They have a gentle disposition and are small in stature, making them suitable for children. These ponies can be ridden several different styles: Hunter/Jumper, Trail Riding, Endurance, Western Pleasure or Driving.
In addition to their athletic ability, they are very easy to maintain. They require less food than full-sized horses and are clean in their stall. Chincoteague ponies grow a very thick winter coat, eliminating the need for a blanket.
Here are some conformation characteristics of the Chincoteague:
COLOR: Mostly Pinto and Paint.
PAINT: Skewbald & Piebald, (black & white only).
PINTO: Ovaro- solid color with white splashes. Tobiano- white base with colored irregular patches of solid color or roan.
Other Colors are: Palomino, Dark Bay on white, 
Dark Red on white, Strawberry Roan on white, Solid Black, Solid Sorrel with flaxen mane and tail, Solid Chestnut with flaxen mane and tail.

CONFORMATION:
Strong and muscular
14.2 hands and under
Weight - 800 to 900 pounds

One or two cowlicks on the forehead

Light fetlock feathering

Tail sits low on the rump
Strong hooves
Balanced conformation

Interested in this breed? Below are resources to learn more.
The National Chincoteague Pony Association, who according to their website has the largest privately owned Registered Purebred Chincoteague Pony Breeding Herd. www.pony-chincoteague.com
National Chincoteague Pony Association, who according to its website is the oldest Chincoteague Pony Registry. (www.pony-chincoteague.org)
The annual pony auction and pony swim, on Chincoteague Island, VA is every July.
If you are interested in riding Chincoteague Ponies, you can find them at Chincoteage Pony Centre.