Chile Riding Vacation Photo Journey
Get away from civilization with this horseback riding adventure in Chile's Patagonia!
Chile Nativo's "Last Frontier" horseback riding trip has been touted by National Geographic Traveler Magazine as one of "50 Tours of a Lifetime," and includes riding through Torres del Paine and Bernardo O' Higgins National Parks. Guests are led by Gauchos through remote and pristine landscapes, and should expect to spend on average, six hours a day in the saddle.
Check out the photos below of this wild and stunning region of South America.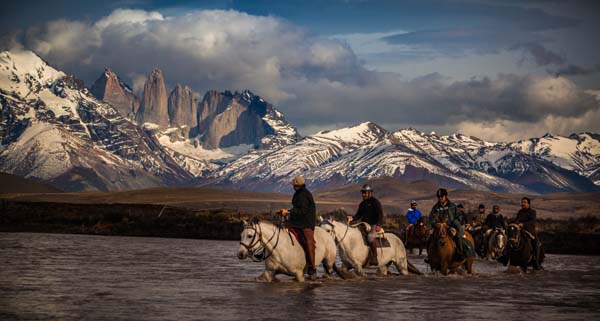 See the famous towers, glaciers, mountains, turquoise lakes such as Lake Sarmiento, and pampas or prairies all from the back of a strong Criollo horse on this riding tour.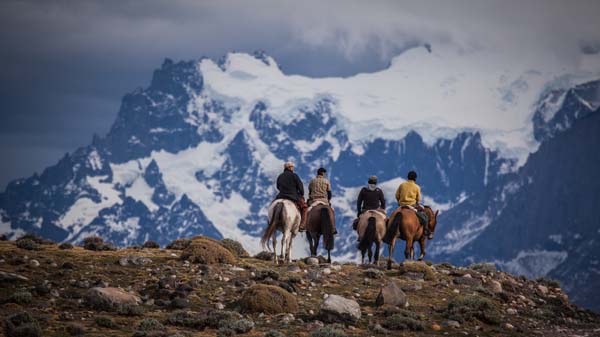 Guests experience the vast wilderness of Patagonia and also get to take part in traditional estancia life with local Gaucho guides. Food is cooked in the Patagonia style, and guests stay in authentic accommodations.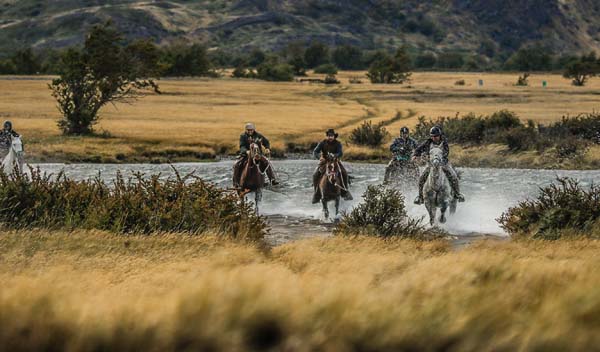 Riders will navigate varied terrain including river crossings, steep descents, and wide-open pampas–– perfect for galloping.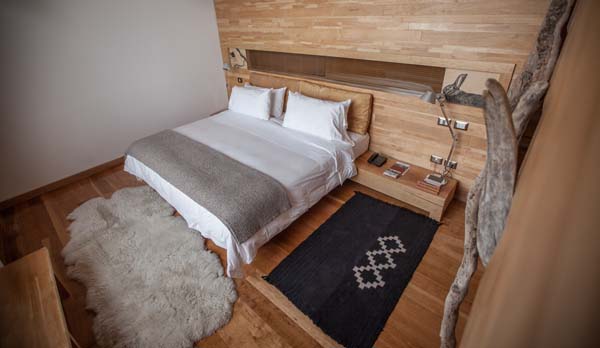 Guests stay in different locales every evening. Most nights are spent in working estancias with private rooms, but guests also get the chance to experience typical Patagonia life by staying in simple Gaucho huts.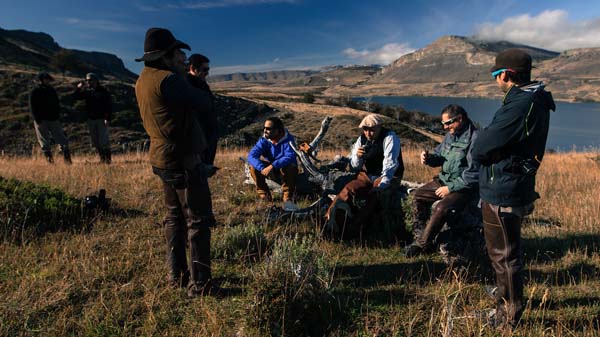 Lunch break on the trail! Typical meals consist of locally grown organic vegetables and fruits, organic lamb, fresh salmon, homemade breads, yogurt, and mate, a traditional tea.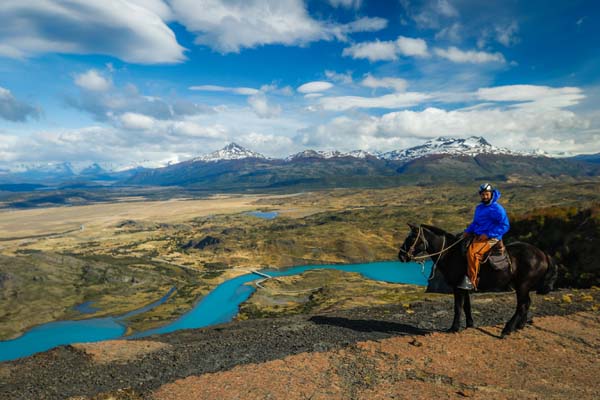 In addition to the "Last Frontier" horseback riding trip, Chile Nativo also offers other riding vacations of varying lengths and itineraries in Patagonia.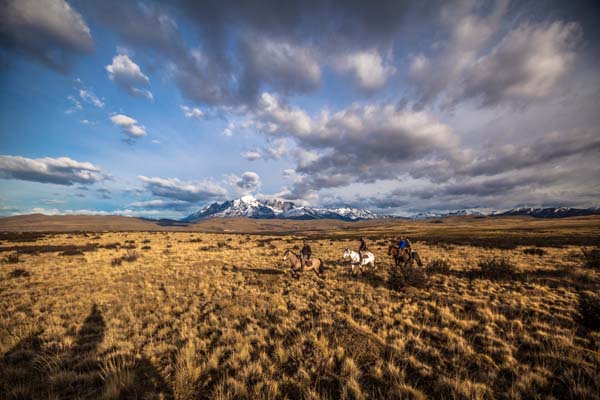 Explore the well-known Torres Del Paine National Park as well as the least visited and off the beaten path areas surrounding the park, far away from other tourists.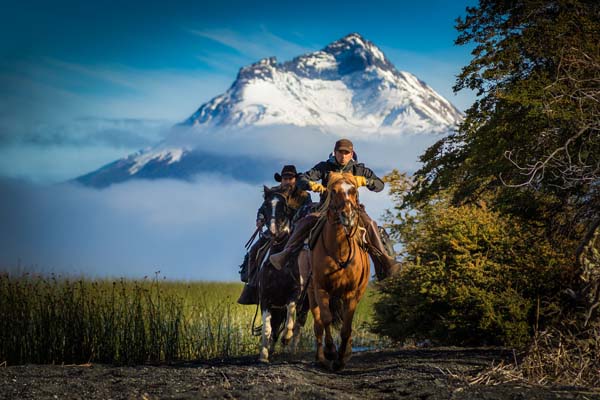 "The Last Frontier" horseback riding trip is an active and challenging 14 days and 13 nights tour with some technical riding involved. Guests should be experienced riders and expect to ride about three hours in the morning and three hours in the afternoon with about an hour break for lunch on the trail.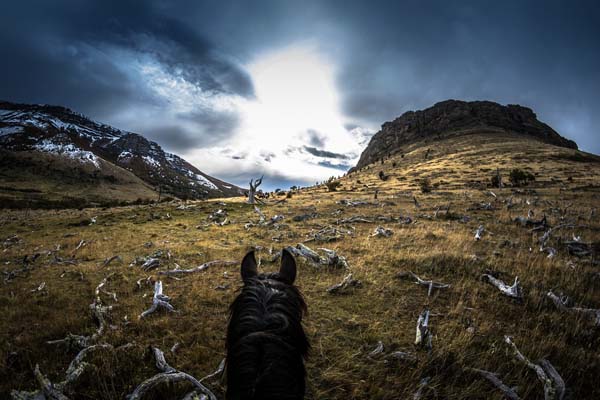 Learn more about Chile Nativo and the horseback riding tours they offer.