Calgary Stampede - History, Exotic Food… and horses
The history and exoticism of the self-proclaimed "Greatest Outdoor Show on Earth"
by Darley Newman, as published in her Trail Rider column in True West magazine
As I walked among the concession stands at Stampede Park, I was continually surprised by what I saw and smelled; fried Oreos, BBQ ribs, Tornado Potatoes, Weiner Schnitzel, Arizona fry bread and even bagels--yes, New York City-style bagels in Calgary, Alberta.
I'd venture to guess that those fried Oreos weren't around when the Calgary Stampede was inaugurated in 1912. About 25,000 people attended the 1912 Stampede organized by Wild West performer Guy Weadick. At the time, the population of Calgary was only around 45,000; today it is 1.1 million.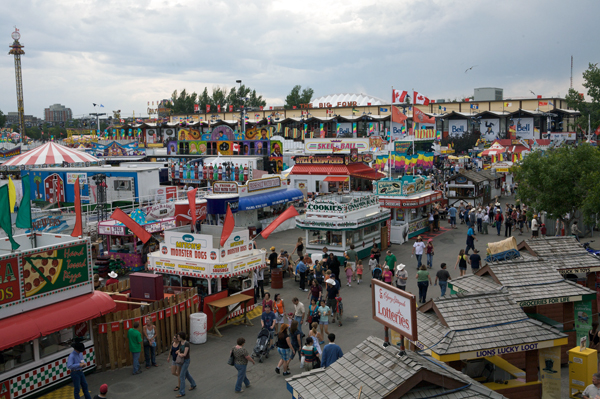 Stampede Park, where the events are held in Calgary today, actually becomes the third largest city in Alberta when 120,000 people attend the Stampede in July (held this year on July 8-17).

Weadick, an American trick roper and vaudeville entertainer, enticed Provincial Secretary Archie McLean and wealthy ranchers—George Lane, Patrick Burns, E.A. Cross—to invest in the September 1912 Stampede. Posters of the time advertised the event as, "Positively the Greatest Aggregation of Expert Cowboy Talent" and the "Greatest Frontier Days' Celebration Ever Attempted." Championship prize money totaled $20,000—well over the normal purse for those days—and drew competitors from across North America.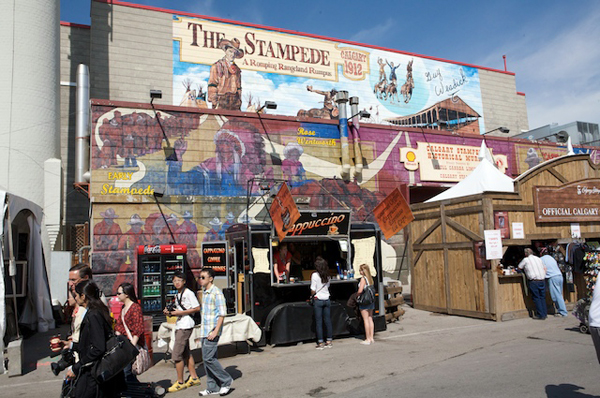 Wild horses and Mexican and bucking steers were brought into Calgary. While we could reach Stampede Park via the subway or main roads today, not even a highway directed those early-day attendees to the arena at the convergence of the Bow and Elbow Rivers. Most people rode horses or walked after taking the Canadian Pacific Railway "Stampede" trains, and pitched a tent for their accommodations.
After the success of the first event, Weadick continued organizing subsequent Stampedes until 1932.
Today, spectators can enjoy rodeo competitions, meet horse breeds from all around the world, view Chuckwagon races, listen to concerts and stay in downtown hotels or nearby ranches. If you're horse crazy like me, you can spend time before or after the Calgary Stampede exploring the beautiful mountains and foothills of Alberta on horseback on a pack trip or at a historic ranch. I did both!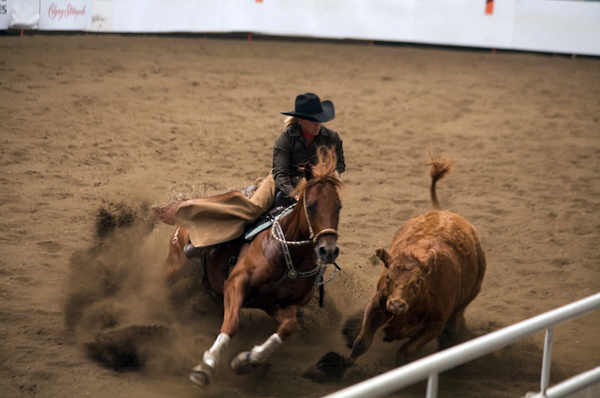 Because I had just been on a pack trip the day before, I did not rise early enough to make it to the free pancake breakfast, another Stampede tradition. Instead, I began my day admiring the horses.
If you think that you're only going to see Quarter Horse and Thoroughbred breeds at the Stampede, think again. I walked among Paso Finos, Canadians, Curlys, Miniatures, Clydesdales and Paints. I also met a 2,890-pound Belgian Draft horse that eats 50 to 75 pounds of hay each day; that night, a team of two Draft horses with a combined total of 5,026 pounds pulled a 13,100-pound sled 14 feet. Talk about horsepower!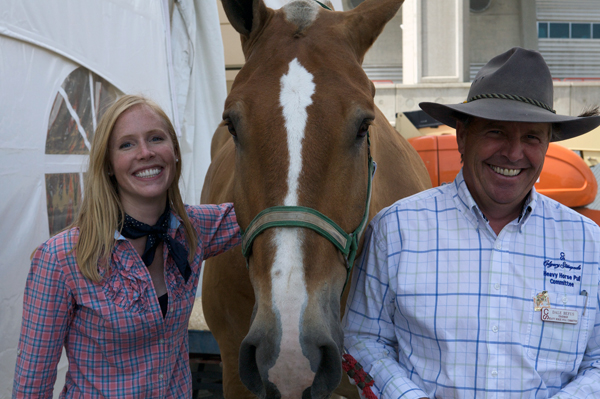 I then checked out the Working Cow Horse Classic, a competition that emulates the training traditions of the California vaqueros of the 1700s. Rose Fuller was working with four-year-old Willow to control a steer. My heart skipped several beats as they cornered the cow briefly and then flew behind him down the center of the arena. Since Willow was a young horse, he wore the traditional hackamore, which, instead of a bit, uses a noseband to exert pressure on the horse's face and nose.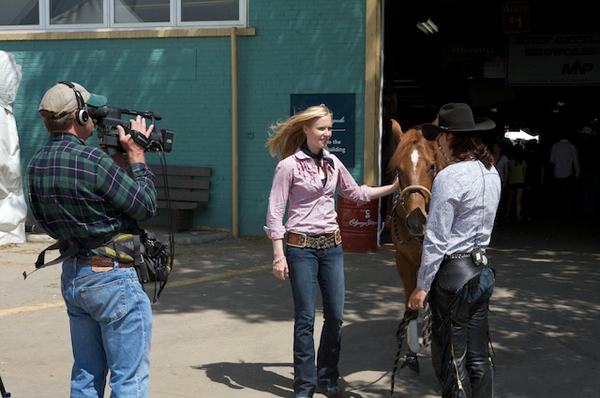 Outside one of the rodeo events, I met up with Suzanne Depaoli, a cowgirl in her late fifties who barrel races; she started when she was just five years old! To compete at the Stampede, you have to be invited, meaning Suzanne can still hold her own in competition. The experience that she and her 13-year-old horse TJ have gained over the years makes them even more of a force as they turned around those barrels at almost a 90-degree angle.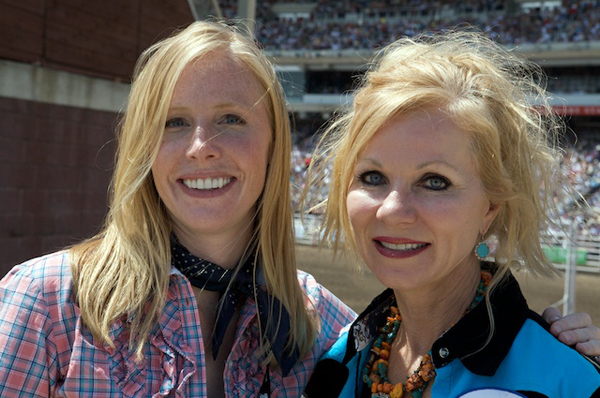 I made a quick dash to the Western Art Show held at the BMO Center. The neat thing about this show is that you can meet a lot of the artists in person and hear about their inspiration.

That night I ate at a Stampede institution, the nearby Buzzards Restaurant. I learned how to prepare prairie oysters and found out that ample seasoning makes all the difference. Then I headed back to the Stampede for more races, live music and dessert.

I wasn't alone in finding the Stampede to be more of an exotic experience than I'd imagined. People have been coming to the Stampede for decades to experience something that they'd be able to tell their friends about back home; the "greatest outdoor show" would indeed make Weadick proud.
If You Go
This year's Calgary Stampede is July 8-17, 2011 in Calgary, Alberta, Canada. Learn more about the Calgary Stampede on their website.

Consider combining a trip to the Calgary Stampede with a pack trip into nearby Banff National Park or Kananaskis.