C Lazy U: Luxury Ranch Vacations for Solo Women Travelers
Solo women travelers looking for a luxury guest ranch experience might want to check out some of the women-only events at The C Lazy U Ranch in Granby, which has been welcoming guests since 1919.
by Darley Newman

At C Lazy U, some of these special weeks that draw in solo female travelers include Julie Goodnight riding clinics, Ranch Riding Retreats, Riding and Yoga Retreats and Women in the Rockies, a Women's wellness retreat. There's also the "Boots and Bling" September event that allows women to enjoy the ranch and ride.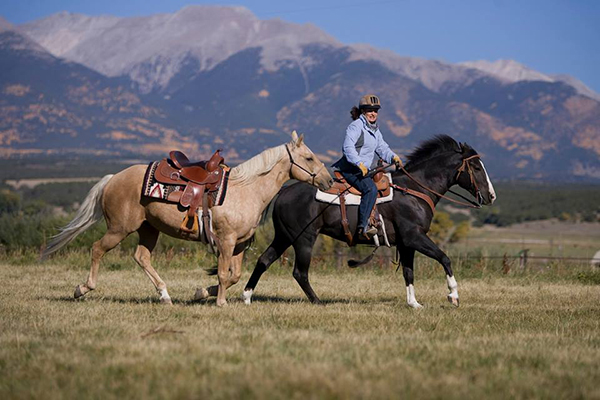 Julie Goodnight at C Lazy U.

"While these events do not necessarily close the ranch to just women, the events typically take over the entire ranch," writes C Lazy U's Brady Johnson. "C Lazy U is great for single women travelers because we set up events that allow them to meet new people, socialize and have a great time sharing passions for the same activities."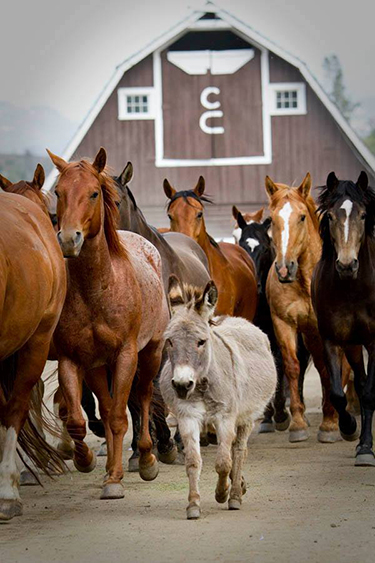 The leader of the pack... the biggest little donkey at C Lazy U Ranch.
Single Supplement Lowdown:
C Lazy U Ranch has single person rates for all of the events.
When to go:
Spring and fall seem to be great times to visit C Lazy U and take advantage of special event weeks and discounted rates, including Riding and Yoga Retreats, the Women in the Rockies Women's wellness retreat and Julie Goodnight riding clinics, which are normally all women with the occasional couples as guests.

Learn about C Lazy U on their website and on their page in the Equitrekking Vacation Guide and Top20Ranches.com.