Adult Horse Camp at The Vershire Riding School in Vermont
Whether you're a competitive equestrian looking for intensive training with your horse or a beginner who has always wanted to try horseback riding, there's an adult riding camp for you! Learn about Adult Riding Camps in Part I of this four part series.
For many adults, summer camp brings back fond memories of bunk beds, sing-alongs, and campfires. The nostalgia of being a carefree kid, discovering activities, and making new friends can now be fulfilled. Tap into your inner child and make more time for riding by participating in these adult camps in the U.S. and abroad--because camp isn't just for kids anymore!
The Vershire Riding School's Horse Camps in Vermont
Founded in 1970, The Vershire Riding School in Vermont is a riding facility with an eventing focus that has been run by the Wright family for two generations. In addition to the adult camp, The Vershire Riding School also offers an eventing camp, family camp, and children's camp, as well as other weekend programs and activities throughout the summer. Camp size varies from 25 to 40 campers depending on the session.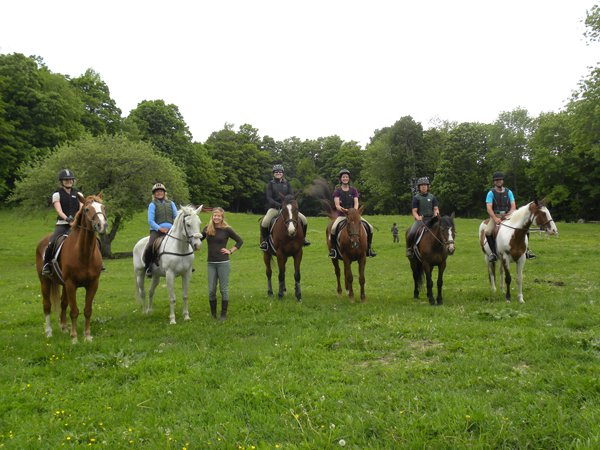 Throughout the summer, the Vershire Riding School offers camps for children, adults and families as well as retreats throughout the year.
"We have offered the adult camp since our riding school was founded," said owner Sarah Wright. "Now our adult camps are the fastest growing program we have!"
The Vershire Riding School prepares riders to become competent and confident horse people through their instruction. Adults will be schooled in the three phases of eventing, with four hours of lessons daily.
"We educate our students in combined training-dressage, cross-country jumping and stadium jumping from the beginner to the Novice level rider," said Wright.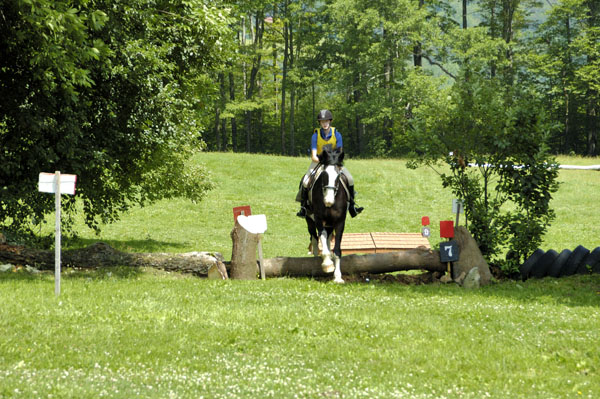 The Vershire Riding School has been highly successful in teaching Combined Training since its founding in 1970.
The Vershire Riding School has over 400 acres, five dressage sand arenas, an indoor, varied levels of cross country jumping courses, 2 stadium jumping fields, and miles of trails, accommodating lower level eventers looking for a challenge.
With 45 talented and well-schooled horses, the Vershire Riding School has a horse for every level of rider. All levels of riders are welcome and prior experience isn't necessary.
They typically match riders with one horse for the duration of their stay, provided it's a good combination. Guests are also welcome to bring their own horse to camp.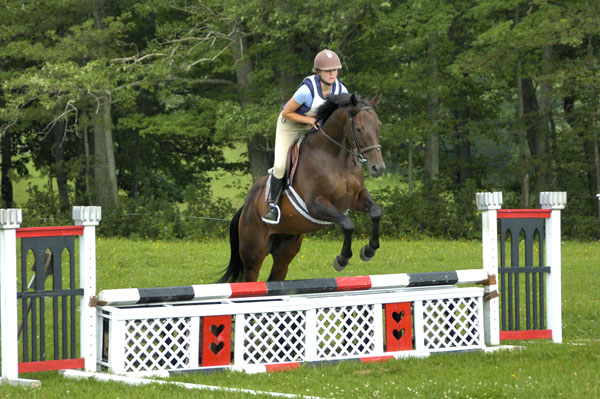 The adult camp program includes four hours of mounted lessons daily, as well as education and stable management and other aspects of horse care.
This year The Vershire Riding School is offering six weekend sessions, and three weeklong camps from May to August, some of which have the option to participate in a 3-phase event at the culmination of the program.
Evening programs for campers include equestrian massage, equine acupressure, saddle fitting, riding a dressage test, rules of eventing, and equestrian yoga.
Read Part II Crossogue Equestrian Centre's Riding Camps in Ireland.
Learn more about great places to horseback ride on vacation in the Equitrekking Vacation Guide to great equestrian resorts, dude ranches, guest ranches and cattle drives.
About the Author: Jocelyn Pierce is an avid equestrian and lover of travel and photography. Her passion for adventure has led her on numerous excursions throughout North America and Europe. When she's not riding and competing her homebred mare, she enjoys hiking, camping, and snapping photographs.